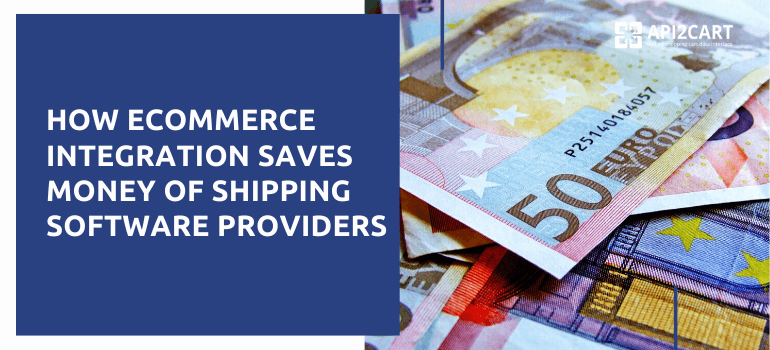 Any eCommerce shipping software depends on the integration with shopping carts and marketplaces. Without that, such systems can't carry out their essential functions that require the ability to manage the information from online stores. For shipping solutions, it is vital to work with all needed data connected with orders, products, customers, shipments, etc.
More and more eCommerce shipping software providers are trying to find a way to connect their systems with various shopping platforms with minimum effort. Why is it so important? It's because shopping cart integration requires a considerable amount of money and time. Each connection with the eCommerce platform requires a few weeks of developers' work, whose average monthly salary around the world ranges from $2000 to $6000. Moreover, it is tough to find a highly qualified API integration specialist.
So, what is the easiest and cheapest way to integrate shipping solutions with dozens of eCommerce platforms quickly? The best option is to use a unified API provided by API2Cart.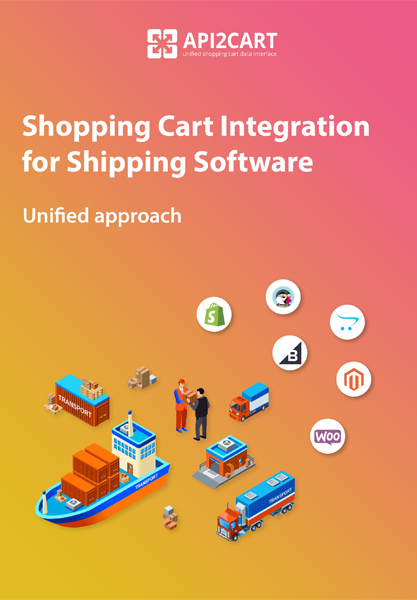 Shipping Software API Integration
Explore how to develop the integration between your shipping software and eCommerce platforms easily.
DOWNLOAD
How shipping solutions can benefit from eCommerce integration
The number of shipping software clients and the level of these systems' quality and popularity on the market depends on the quality of their eCommerce integration. Using API2Cart functionality and API methods shipping solutions can:
integrate with 40+ eCommerce platforms at once
expand the number of prospective clients
forget about the need to make any changes every time a new version of a cart appears
import orders from various sales channels
update tracking info and order statuses
create shipping labels
automate, schedule, and customize shipping tasks to run only for specific stores
organize the data in detailed reports
How API2Cart helps Parcel2Courier to simplify its integration processes
Parcel2Courier is an Australian solution with more than 7 years of experience in shipping and delivery operations. The company offers a comparison of all couriers and services to get their customers the best rate available.
By using the company's courier accounts, the customers benefit from accessing high volume courier discounts without a need to have an account or maintain a minimum threshold with the courier.
Parcel2Courier has a high number of partners that include such companies as Kings Transport, Sherpa, TNT Express, StarTrack, Toll Group, Fastway Express, Australia Post, and many others.
The number one problem for Parcel2Courier was to find a way to connect its system with a high number of shopping carts and marketplaces without a headache and on-going maintenance. That is why Parcel2Courier choose to use API2Cart.
API2Cart's unified API provided this shipping solution with a possibility to access the database of 40+ eCommerce platforms like Magento, Shopify, OpenCart, BigCommerce, PrestaShop and many others.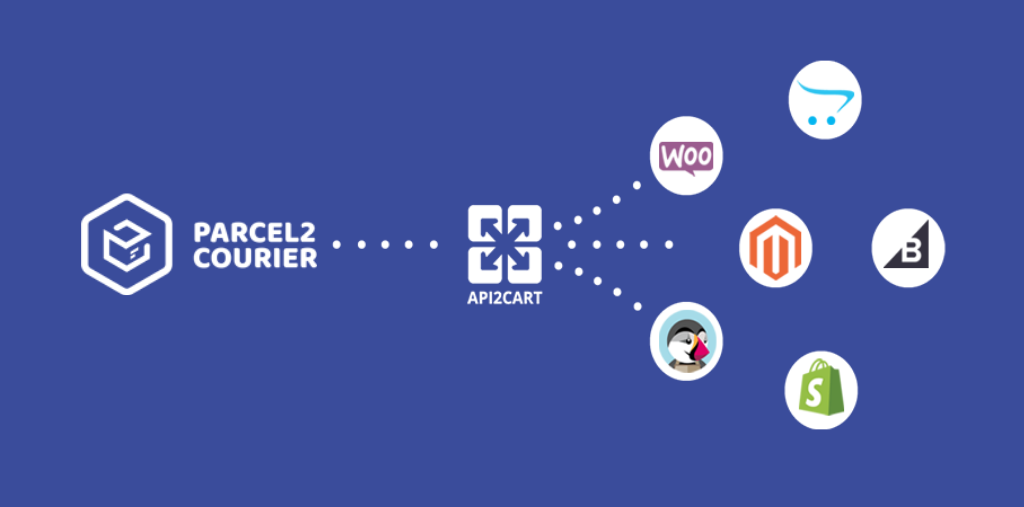 Parcel2Courier usually uses two API methods provided by API2Cart:
order.count - allows counting orders in the store that were made in the specific time period
order.list - allows receiving the information about the orders from the store
Usage of API2Cart makes it possible for Parcel2Courier to bring shipping information in from various sources. So now, their customers can process freight as quickly and as simple as possible.
Due to API2Cart, Parcel2Courier can dispatch items out to their customers without the need to be typing in the delivery information over and over. It leads to fewer errors and saves a whole heap of time and money.
API2Cart allows Parcel2Courier to concentrate on what matters for their business. It takes care of platform updates, adding new eCommerce platforms and supported methods. It means that Parcel2Courier has no need to make any changes every time a new version of a cart appears.
If you want to find out more information about eCommerce integration with shipping software, so schedule a free consultation with API2Cart manager right now. Stop wasting your time and money!