What Makes ERP a Truly Encompassing Solution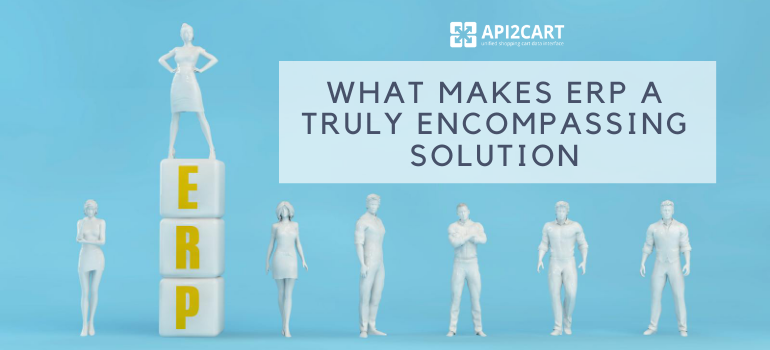 We bet all the retailers want to multiply their sales volumes. But when the moment comes, overweighting amounts of sales can turn out as a hard headache for the entrepreneur. Of course, if they aren't prepared for the massive flow of orders. To meet the increased demand decently, retailers have to start looking for a suitable ERP solution beforehand.
Me managing endless order flow without ERP software: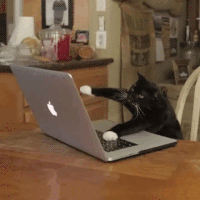 via GIPHY
It Tastes Better with ERP
ERP (enterprise resource planning) system, is a management software which embraces all the core eCommerce business processes. ERP makes it possible to manage finance, marketing, inventory, orders, service delivery, and shipping from one system, which is very convenient.
Building such a comprehensive solution takes much time and effort. Planning and implementing the ERP system into the enterprise activities is accompanied by huge business transformations and mainly requires some extra customization, which is a costly and long-lasting process. Nevertheless, it is worth each second and cent (no matter what bad mouths are telling), because of the wide range of functional benefits it brings:
reducing prone manual entry errors;
synchronizing all the data in a centralized system;
simplifying various processes including automated tax compliance, managing price and product changes,
notifying customers on order status etc.;
improving the eCommerce flexibility to go multichannel.
A Tour at the ERP's Kitchen
In order to perform an array of various functions properly and be truly helpful, any ERP solution needs to collect information from the online store (products data, orders, shipping, relevant stock levels etc.) and be able to manage it, i.e. to get synchronized with the eCommerce shop and all sales channels merchant uses.
So, once an ERP system gets a client, it has to create an integrated account immediately. The tricky moment is that various online shops are based on different shopping carts, while an ERP has to be able to get the data stored at any of those.
It is always possible to try to develop the integration with shopping carts by yourself, but it can eventually turn out to be a very expensive and tedious process.
So now this is a moment for API2Cart to show up on the horizon. API2Cart provides a unified shopping cart API for interaction between the eCommerce software and 40+ shopping carts including Magento, Shopify, WooCommerce, BigCommerce, OpenCart, PrestaShop and others. What is more, by integrating via API2Cart you pay one price for as many connections as you need.
You can give it a try or schedule a consultation with our representative in one click.