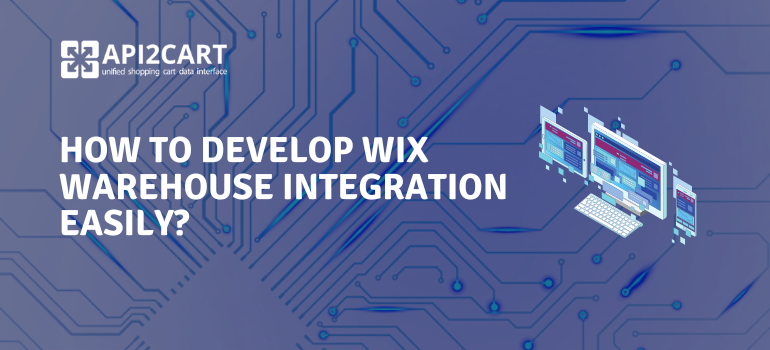 A warehouse management system (WMS) is a software application that helps companies to manage their warehouse operations. Warehouse management involves many activities such as receiving and storing inventory, picking and packing orders, and shipping products. WMS applications help automate these tasks and improve the accuracy and efficiency of warehouse operations. In today's competitive market, a well-run warehouse is essential for any retail business that wants to be successful.
Warehouse management system providers have long understood the importance of integrating eCommerce platforms and marketplaces. The development of such a connection allows WMS providers to retrieve data from e-stores, which is essential for several operations that WMS provides. This data includes inventory, order history, customer information, and more. In addition, integration with eCommerce platforms and marketplaces helps to ensure that orders are fulfilled accurately and on time. As a result, integrating a WMS with multiple eCommerce platforms and marketplaces like a Wix is a must-have for any software provider that wants to remain competitive in the market.
The Wix integration is essential for the functionality of SaaS solutions. Moreover, it is affordable and can be used by businesses of all sizes. Overall, the Wix warehouse integration is an excellent option for all warehouse management software vendors that want to improve their systems.
In this article, we will consider how easy it is to develop Wix warehouse integration and what advantages it will bring to your software business.
Wix Warehouse Integration Benefits
Wix is one of the best shopping platforms, and Wix warehouse integration can offer several advantages for your business and your clients.
As an eCommerce platform, Wix has a lot to offer eCommerce B2B software vendors of all sizes. One of the main benefits is access to a large and growing client base. According to Builtwith, it built more than 8M e-stores. Therefore, it represents a massive opportunity for WMS. In addition, the Wix integration allows developers to connect their products and services to this platform, allowing them to receive new potential clients in more than 190 countries.
By integrating your WMS solution with Wix eCommerce platform, your client can easily maintain accurate and synchronized inventory data across all sales channels, create real-time reports, shipments and add tracking numbers to your orders. Inventory synchronization feature allows store owners to have accurate info of the availability of the products on different platforms. Since many processes are automated, thanks to your WMS solution, online merchants can direct their time and resources to other vital aspects of their business.
By providing customers with an easy integration of WMS with Wix eCommerce platform, you will also increase their ability to work with new clients, allowing them to expand their operations through efficient order processing and fulfillment. The integration of WMS with Wix gives your customers access to a wide range of new capabilities, as well as many benefits, to achieve an essential place in the eCommerce market. It is also suitable for you because you can attract many new clients for your WMS solution. But you also need to know that there are several significant integration issues, as we will see below.
Difficulties of Wix Warehouse Integration
You should also know that the integration of warehouse management system with Wix is quite complex. Since each system has its own specific logic, each integration has unique problems. These are the main reasons why this type of integration is so demanding:
One of the challenges of Wix integration is that each system has its own specific logic. It can make mapping data from one system to the other difficult.

Developing an integration module, which works correctly, requires a qualified expert, a lot of work, and time. It takes a lot of time to create integration. During this time, the responsible programmer should study the philosophy and design of the platform

If you want it to work correctly, your developers must thoroughly improve the integration module. Many store owners rely on this integration, and a poorly functioning API can cause many significant problems and losses for them, and as a result, for you as a supplier of WMS.

Be ready to pay a large amount of money. After the integration is complete, further updates and maintenance are required, which will always require time and resources due to the need for its personnel to support integration. In addition, your customers may request updates and some enhancements.
Overall, Wix integration is a complex and demanding process. However, it is possible to achieve a successful integration with careful planning and execution. All these reasons will make it very difficult to integrate with eCommerce platform, so it is important to find some way to make it easier. You can overcome all the difficulties associated with integrating the shopping platform and marketplaces with API2Cart.
What is the Easiest Way to Develop Wix Integration with Warehouse Management System?
The API2Cart is a unified API that makes it much easier to integrate the Warehouse Management System and other solutions with marketplace and shopping carts. It is a dedicated online interface system that offers a single API to connect to over 40 shopping platforms such as Wix, PrestaShop, Shopify, Magento, WooCommerce, OpenCart, BigCommerce, and more. In addition, API2Cart provides an optimized and flexible environment that allows you to add more and more online stores.
API2Cart provides over 100 methods for data management from online stores. Their use allows your system to perform the following operations:
Track and organize all necessary warehouse operations

Increase accuracy and speed of order fulfillment

Update the range in all online stores to show the exact number of products

Create up-to-date reports and give your customers detailed statistics
The main advantage of Wix warehouse integration or connection with other shopping platforms is that you do not need to install separate integrations or include support for new shopping cart options when they arise.
After integrating your Warehouse Management System software with API2Cart, you will also offer store owners the ability to connect and use store-based information from any of the above platforms we have mentioned. As a result, it will save your money, time and resources for development, and you will attract many new clients. Even better, the API2Cart has flexible prices and encourages you to check the service free within
30 days
. For more information about our API2Cart services, please get in touch with us.