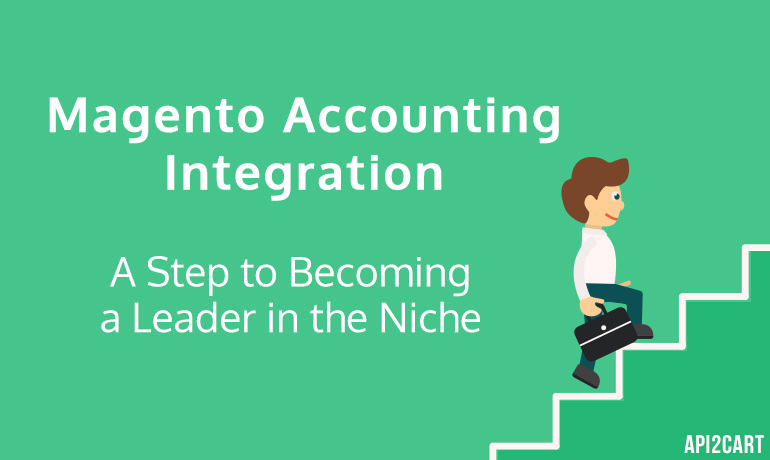 Online merchants use all the possibilities that would move them forward, and trading on all the possible sales channels is one of them. The number of orders and clients starts to grow and it becomes pretty tough to maintain the process of accounting by themselves. That's why they start looking for the qualified help and accounting system providers comes as assistants in this case.
Accounting Systems
Accounting systems help e-merchants keep finances carefully and produce them with information on both financial gains and expenditures. Such software excludes the need to keep separate cost-accounting and financial records. Therefore, they expedite reporting and save merchants time.
In order to be able to help e-retail business owners, accounting system providers need to have access to their stores' databases. And this is impossible without being integrated with the shopping carts they have those stores based on. Every platform has its particular way of data storage, and this means that accounting system providers need to develop separate integration method for each of them. It is a very long and complicated process that also requires vast spendings due to the need to find and pay specialists to develop integration modules and maintain them after they're done.
As one of the providers in this niche, you might be confused with the abundance of shopping carts presented on the market. If you wonder which one to integrate with first, take a closer look at Magento.
Magento
Magento is a leading shopping cart that has helped more than 250k e-retailers to build their e-shops, attract new customers, and grow their sales. It has 26% of all web stores under its umbrella, which makes Magento accounting integration a marvelous opportunity to get all their owners as your potential clients. But how to connect to the cart with the extra time and money saved?
A Great Solution to Overcome the Challenges
API2Cart comes as a great helper to the problem of integration. It is a unique service that helps accounting, repricing, analytics and other system providers to connect to Magento without extra effort. Furthermore, by performing integration of your software with Magento via API2Cart, you can simultaneously get connected to 30+ other shopping carts. Among them are such platforms as Shopify, WooCommerce, BigCommerce, OpenCart, CS-Cart, and many others.
 With API2Cart you will be able to:
integrate with Magento and more than 30 other shopping carts via one integration;

get info on product and order quantity to make reports in a wink;

extract data on placed orders to produce

comprehensive

analysis on how their business is doing;

retrieve orders with related information to manage bills and payments easily;

perform product count to establish inventory control;

get sales total in order to offer a qualified review.
In order to make the integration more painless, API2Cart offers a well-documented API and full technical support. The service also takes care about secure interaction and ensures it via SSL certificate and a 32-digit API-key to access the system.
Do not miss your chance to integrate your accounting system with Magento and get connected to 30+ other shopping carts as a bonus. If you would like to ask a question, schedule a FREE сonsultation with our representative.