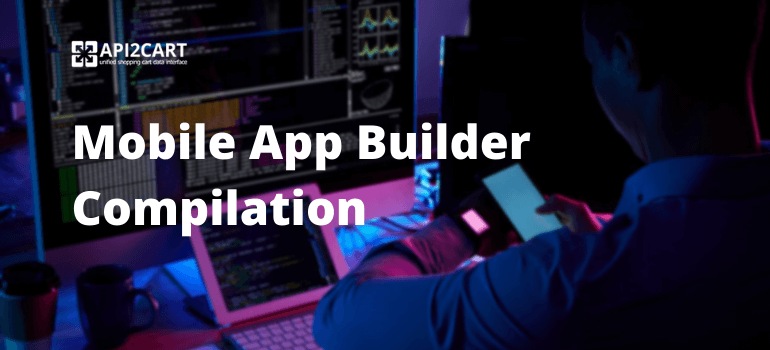 Mobile commerce is a popular way to get more revenue from sales. That is why more and more businessmen move mobile-friendly and build their m-stores. If you are not one of them, it is high time you caught up. Unless you are a profound coder, you need a reliable mobile app builder solution that would do the work for you fast and for a moderate price. To help you make your choice, we give  a list of 5 solutions that are the best in terms of both price and functionality.
AppsBuilder is a platform to help you build your m-store and synchronize the data from your original online one. The main advantage of this solution is its integration with more than 30 eCommerce shopping platforms including Magento, Shopify, and PrestaShop. No matter, what e-retail platform you use, it can satisfy your need. Plus, the service is also capable of integrating with your website, blog, numerous social media platforms.

You can use the mobile app builder to create both native (iOS and Android) and HTML apps. It provides a rich variety of customizing features and requires no coding expertise at all. In addition to this, you can plug in content from nearly anywhere.

AppsBuilder offers a possibility to create and manage beautiful mobile stores and apps that will showcase your products in optimized pages.

Como is an online tool to take your small online commerce business to new heights by means of creating the app you want in seconds. The service has much to offer when it comes to design. Be ready to discover a wide range of themes, styles and backgrounds to give your mobile application a professional brand look.

With the help of the service, you can build, manage and promote native apps from within one control panel. Moreover, there is an option of analytics that will help to keep track of your performance.

The mobile app platform is great for fast results. Just create your perfect m-shop and submit it to such leading marketplaces as Apple App Store and Google Play.

 

The first thing you notice when visiting Appy Pie website is the sweet and shiny mood you instantly get. No less charming is that you can create m-Commerce apps for iPhone, Android, Blackberry, Windows Phone, and even Amazon Kindle Fire applications.

Appy Pie offers small to medium-sized enterprise owners help in creating their either simple or customized business apps with multiple features to choose from. Some of them are:
Ability to link your website and blog

Integration with social media

One click Call

GPS directions for your customers

Event Calendar feature, etc.