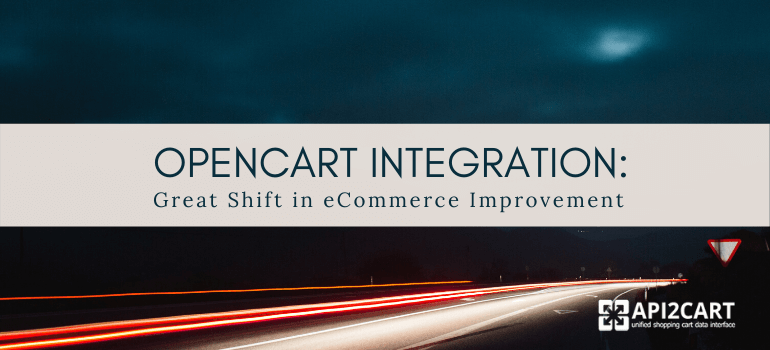 What aims do you pursue while conducting online business? Certainly, satisfying customers' needs and requirements are crucial, and as a result your income increases. However, it appears to be hard to stay in the picture when markets' margins are razor thin and bottom lines are unstable. So, every merchant has to be aware of novelties that take place in eCommerce.
Application Programming Interface is a new mechanism to grow business possibilities. Moreover, API integration makes business soft more flexible and brings a lot of customers. So, in case if you provide services in such industries as mobile commerce, inventory, shipping, data feed, mobile apps builder, etc., integration with OpenCart appears to be an excellent approach for eCommerce enhancement. Use the possibility to retrieve, add, update, delete and sync all needed data from the clients' stores on OpenCart and integrate it with your business software.
Taking into consideration all the integration complexity from the technical side, finding a strong solution that establishes data interaction will solve the issue. API2Cart is an online service that performs integration with 40+ shopping carts simultaneously and OpenCart with all versions is in the list. Once, you integrate with API2Cart, get access to the platform and other industry leaders like Magento, WooCommerce, BigCommerce, PrestaShop, Shopify and others.
Glance at this Prezi to find out more about OpenCart integration and all the provided benefits. Furthermore, discover how API2Cart can be useful while data interaction between your business soft and OpenCart.
So, dispel all doubts and integrate your eCommerce soft with OpenCart via API2Cart in order to enhance business possibilities as never before. If there are some questions to ask, schedule a FREE Consultation. Let our dedicated expert help you to solve all the issues!