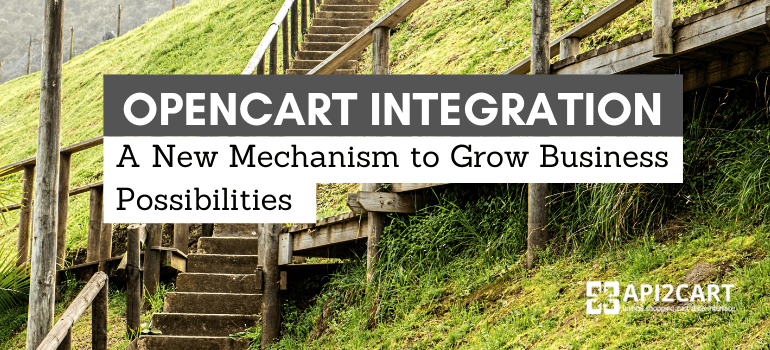 Do you provide inventory management, data feed, repricing, mobile apps builder or other types of services? Are you in the situation when there is a strong need to reshape your business model? If yes, then keep reading and prepare to find out about OpenCart Integration as a helper in e-Commerce enhancement.
OpenCart appears to be powerful platform that has 7 years of successful work behind the back and 180 thousand of satisfied store owners. Integration with this solution will bring vast opportunities for your online retail. Enrich the number of potential clients with all cart's customers at once and scale the income greatly. Moreover, get a chance to enhance your soft possibilities gathering various data in no time. Easily retrieve, add, update, delete and sync all needed info from users' stores on OpenCart and integrate it with a business solution.
And imagine, if there is a possibility to get access to other industry leaders simultaneously with a single entry point. Interesting, isn't it? API2Cart provides you with a unified API to perform data interaction between your soft and all industry leaders like Magento, WooCommerce, Bigcommerce, 3dcart, PrestaShop, etc.  and OpenCart as well.
Once you develop API integration with OpenCart, get access to all supported carts automatically with no extra payments and developing various integration modules. Explore this infographic to find out more about OpenCart integration and API2Cart as a way to move your business to the next level.
Don't hesitate and be ready to make this concrete move toward your e-Commerce improvement. If there are some questions to ask or issues to solve, schedule a FREE Consultation with our expert. We are always ready to walk you through all API2Cart's features and help to understand the functionality better in order to get the most out of our service.