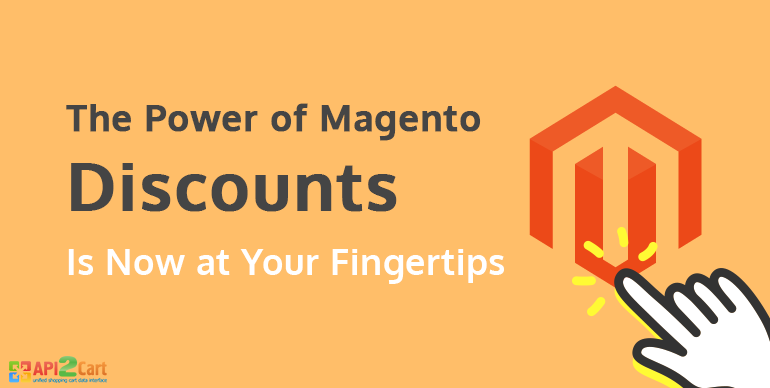 Probably the most flexible discount management you will ever find is that of Magento. This is one of the major reasons why thousands of merchants and enterprises opt for this shopping cart. The good news is that you have one more card up your sleeve now, which is access to entering, working with and building features on discounts data from their stores.
Through the API2Cart API, you can now retrieve and operate with discounts from any web store built with Magento. In particular, it allows your application to do the following:
get, create, update, and set conditions for discounts;

apply them to product categories, attributes, attribute sets, and custom groupings;

make the changes visible on

main and/ or secondary Magento sites.
On the practical side, you can use these capabilities to add discount features to your price optimisation software, multi-channel selling platform, or other B2B e-commerce application. To start benefiting from the API2Cart API, say us a "hi" or register a trial account to see how it works.