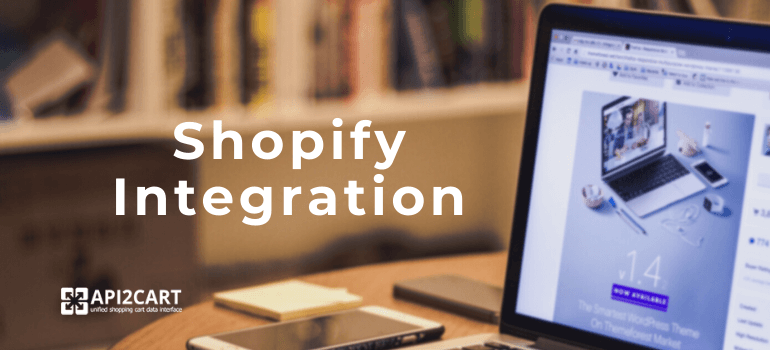 Nowadays, Application Programming Interface has gained tremendous popularity in usage. With the help of API, it's feasible to automate various e-Commerce solutions and integrate all kinds of apps with different shopping carts. So, in case you provide services in such industries as data feed, mobile commerce, shipping, reprising or other, a lot of challenges appear during performing integration with various platforms.
Shopify integration will bring you a lot of advantages that are worth considering. This shopping solution has been present in the market for 8 years. By connecting to Shopify, the number of your potential clients will increase up to 100 000 in no time. However, performing data interaction is considered to be a hard process that requires strong technical expertise.
API2Cart is an online service that establishes integration with 40+ shopping carts, including Magento, WooCommerce, BigCommerce, OpenCart, etc. at once. Shopify with all versions and editions is in the list of supported carts. Retrieve, add, update and sync various data you need from the clients' stores on Shopify and integrate it with your soft automatically.
Go through this infographic to find out more about Shopify integration and API2Cart as a robust way to perform data interaction at one stroke.
So, don't hesitate and enhance your eCommerce with API2Cart. If there are some questions, schedule a FREE Consultation. Let our expert help you!