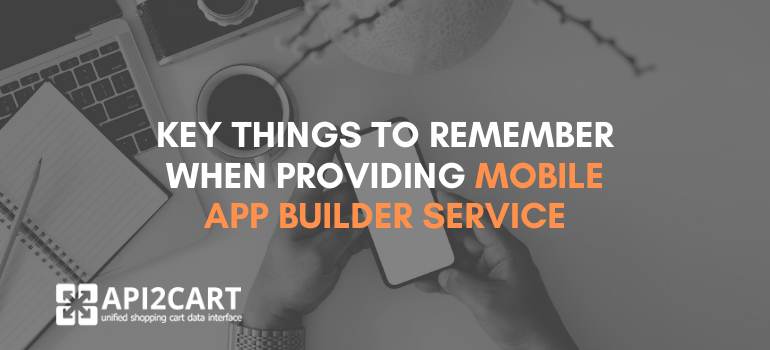 Mobile technology has changed the way things are going and overturned the consumers' desire by becoming our favorite tool for nearly everything - from socializing and shopping to navigating and reading the news. Mobile development is in demand, which makes it no wonder that there are many solutions offering the service. If you are one of them or are planning to start an app development business, you are in the right place. This post is dedicated to the major issues that your business's success depends on, and you should never neglect.
In today's' article, we will explore what the features of your mobile app builder solution are the most important for your clients and how their improvement can help you succeed on the market.
Top 10 Mobile App Builder Software Features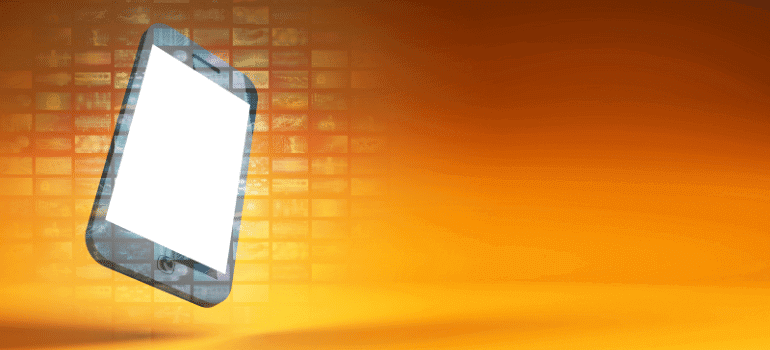 Cross-Platform Alert
Gone are the days when mobile app builder solutions and their developers focused only on creating apps for standard devices, operating systems, or screen sizes. Today, consumers are using devices with very different screen dimensions. To ensure the mobile app will work seamlessly across any mobile platform, developers should adopt a responsive design.
Moreover, the mobile app builder providers should propose their clients the ability to make different changes to their apps, add new functionality and new screens. All of the changes and improvements should be correctly displayed on various types of devices.
Simple Rather Than Advanced
Apps should be easy to understand and utilize for end-users. If a mobile app is complicated, they will most likely find a simpler alternative. An easy structure and instructions are what will help you win the love of users.
In Touch with the End-User
Applications are built for users, and who knows what they want better than they themselves do? Use feedbacks to find and remove the weak points. And do not forget to be accessible because, after all, your customers are people that might want to say hello all of a sudden.
Performance and Battery Consumption
Another critical aspect that mobile app builder services need to consider is the app performance and battery consumption. Ideally, it has to consume less battery without compromising its performance. To ensure that the app runs smoothly, create a beta version, and get it tested until it works smoothly without any performance or battery consumption issues. Only when these steps are done, and you are confident about the app performance, it can be released.
Security Measures Above and Beyond the Application
Applications built for enterprises often access and store valuable and sensitive information. Privacy is a priority here because any expose of it may cause disastrous outcomes for the organization. To cut short, what you should do is remember to secure the device on which the app is installed and the data the app touches.
Development Technology
There is no silver bullet when it comes to choosing between HTML, Hybrid, or Native. Each technology has its advantages and disadvantages, and companies are better off driving the decision based on a set of mobile use cases. As companies are making the technology decision, it is also critical to set standards, so they do not have to re-invent the wheel with each new mobile app.
Marketing Tools
Your clients would probably want to promote their apps and sell as many products with their help as possible. To do this effectively and with high results, they will need to use some marketing tools. So, do not forget about providing such an option too.
Support of Multiple Languages
If your clients are e-retailers, you probably know that they can sell their products worldwide. What does it mean for you as a mobile app builder software provider? It means that you need to provide the support of different languages. Such a feature will help online sellers to develop content in the language their customers are most comfortable in.
Advanced Options
If you want to be better than your competitors, you have to do more than them and provide your clients with more advanced features. It would be great if you also propose to the clients the options related, for example, to the augmented reality, creating high-quality videos, and providing real-time chat.
Mobile Commerce
Gadgets are popular, so eCommerce moved mobile. A lot of your customers will make online retailers wanting to sell on phones and tablets. Store data interaction and reflection on the mobile version of the e-shop requires integration with shopping platforms, which might become the biggest challenge of yours.
A Simple Solution to Integrate Your Mobile App Builder with Multiple Shopping Platforms
In order to integrate with popular shopping platforms and marketplaces, you would need to find a good developer specializing in it and get ready to wait and burn a hole in the pocket. Moreover, maintenance further on will be on you as well, so it will make more money in the future. As every eCommerce platform is based on a different architecture, you will need to repeat this process with each of them.
However, there is another easier, economical, and faster way to access multiple shopping platforms. API2Cart is a service that offers integration with 40+ most widely used shopping platforms, including Magento, PrestaShop, WooCommerce, OpenCart, BigCommerce, Shopify, Squarespace, Ecwid, Amazon, eBay, etc. Actually, you will just need to implement one integration with API2Cart instead of numerous ones with the platforms.
API2Cart provides 100+ API methods. Their usage allows your mobile app builder solution to provide various operation such as:
synchronizing of product lists, prices, images, etc. and other store data
tracking of product updates
synchronizing of e-stores' order data
updating of tracking info and the statuses of orders
You can try API2Cart for 30 days absolutely for free. All you need to do is to register your free account right now. If you need to know more about how the usage of API2Cart can help you effectively provide your mobile app builder features to online retailers, contact our managers for more details. We are ready to answer all your questions by phone, email, and chat 24/7.