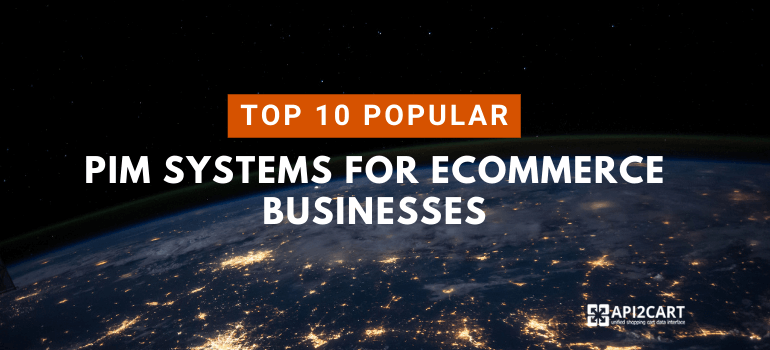 As eCommerce businesses are gaining momentum, the need to store and manage the right product information is increasing day-by-day. Product Information Management (PIM) systems are such tools that eCommerce businesses use to get and organize their product information over multiple channels.
Businesses are leveraging from the single repository structure of the PIM systems. This single repository enables the entire enterprise to access and oversee the same information about the product on all the channels.
Many PIM software are available in the market, capable of increasing the productivity of businesses, manage products over the channels, and share information with the whole team. In this article, we've compiled a brief overview of some top of them.
Popular PIM Solutions for eCommerce Businesses
1. Plytix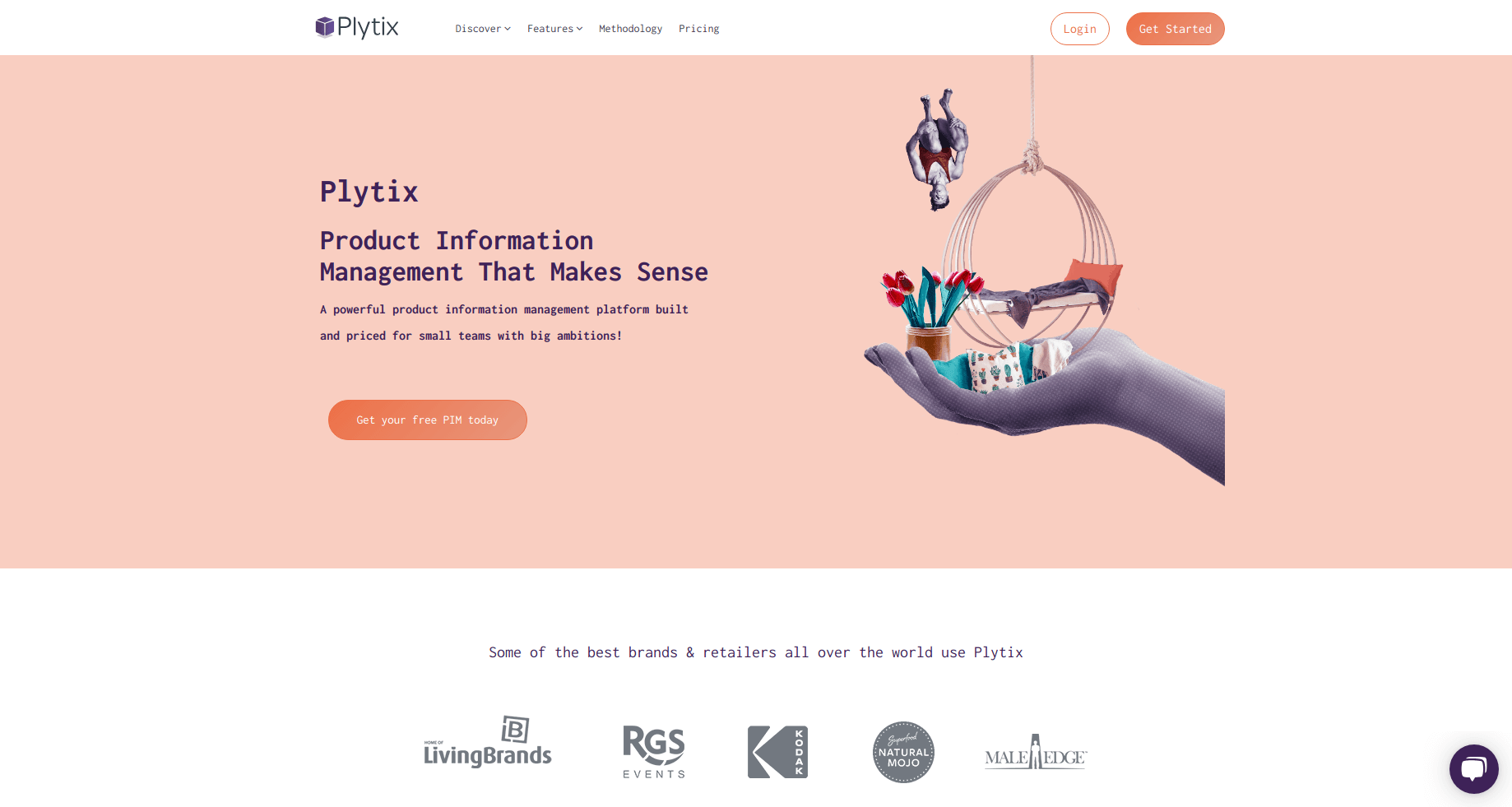 Plytix is not just about the software that manages product information for small enterprises or startups. It offers features that can boost the growth of all eCommerce businesses. It's an easy-to-use system that allows to centrally manage, optimize and distribute product content from one place.
Features
Interactive B2B catalog portals
Unlimited users
Dynamic Data Feeds/Channels
Flexible product management
Smart filtering to automatically group and segment the products
Plytix provides a free plan that includes some major features and a paid plan for $830/month (annual basis) and $1000/month (monthly basis).
2. Riversand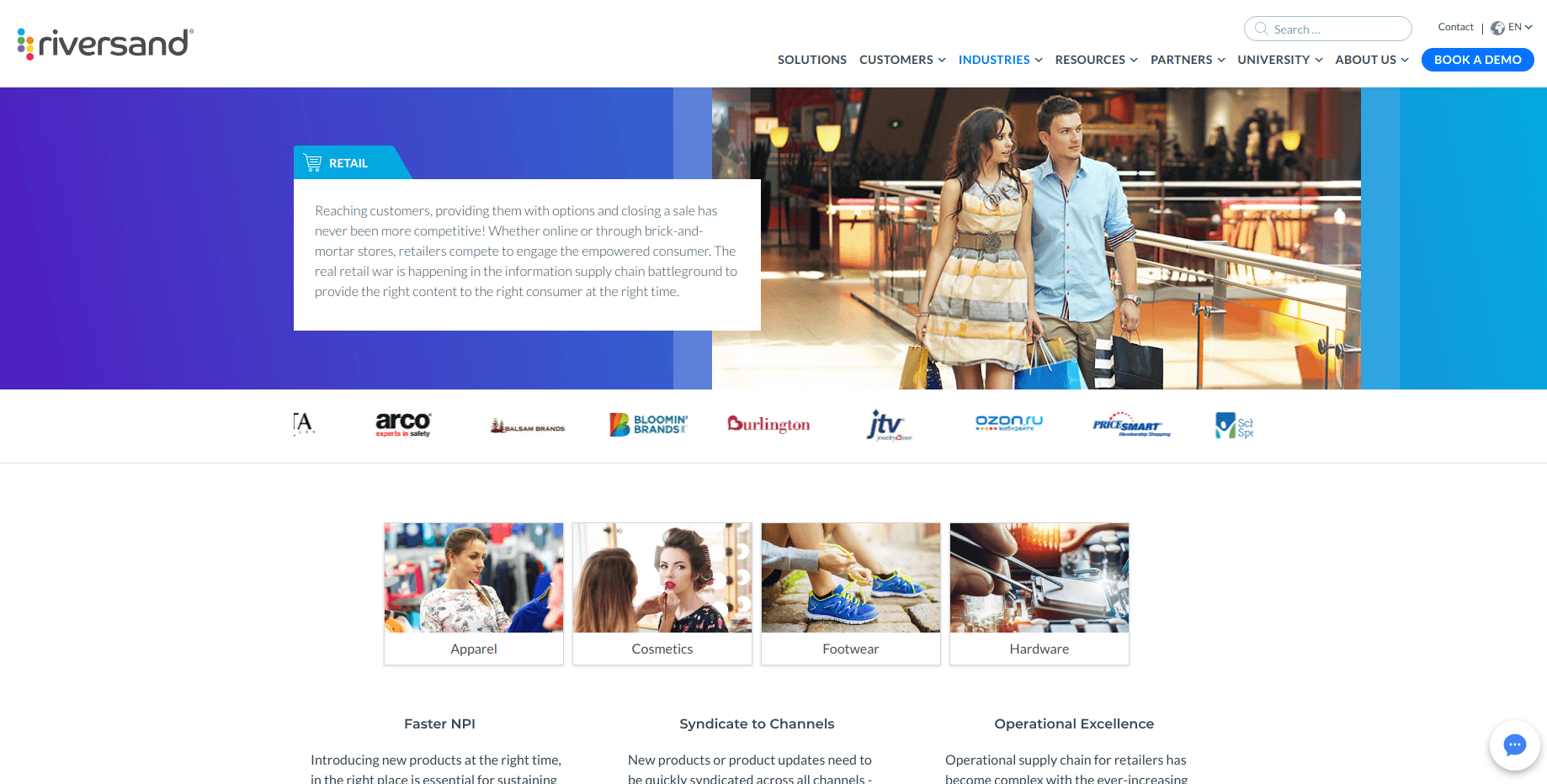 Riversand's PIM solution allows businesses to make product information management simple and fast. It ensures product data to be updated across all channels and portals. The platform integrates with all major shopping cart solutions like Magneto, Shopify, BigCommerce, Salesforce Commerce Cloud, etc. and 500+ marketplaces like Amazon, Walmart, Tmall, etc.
Features
An easy to use interface
Robust data quality and data management features
Highly Scalable
Contact Riversand to get know pricing information.
3. Akeneo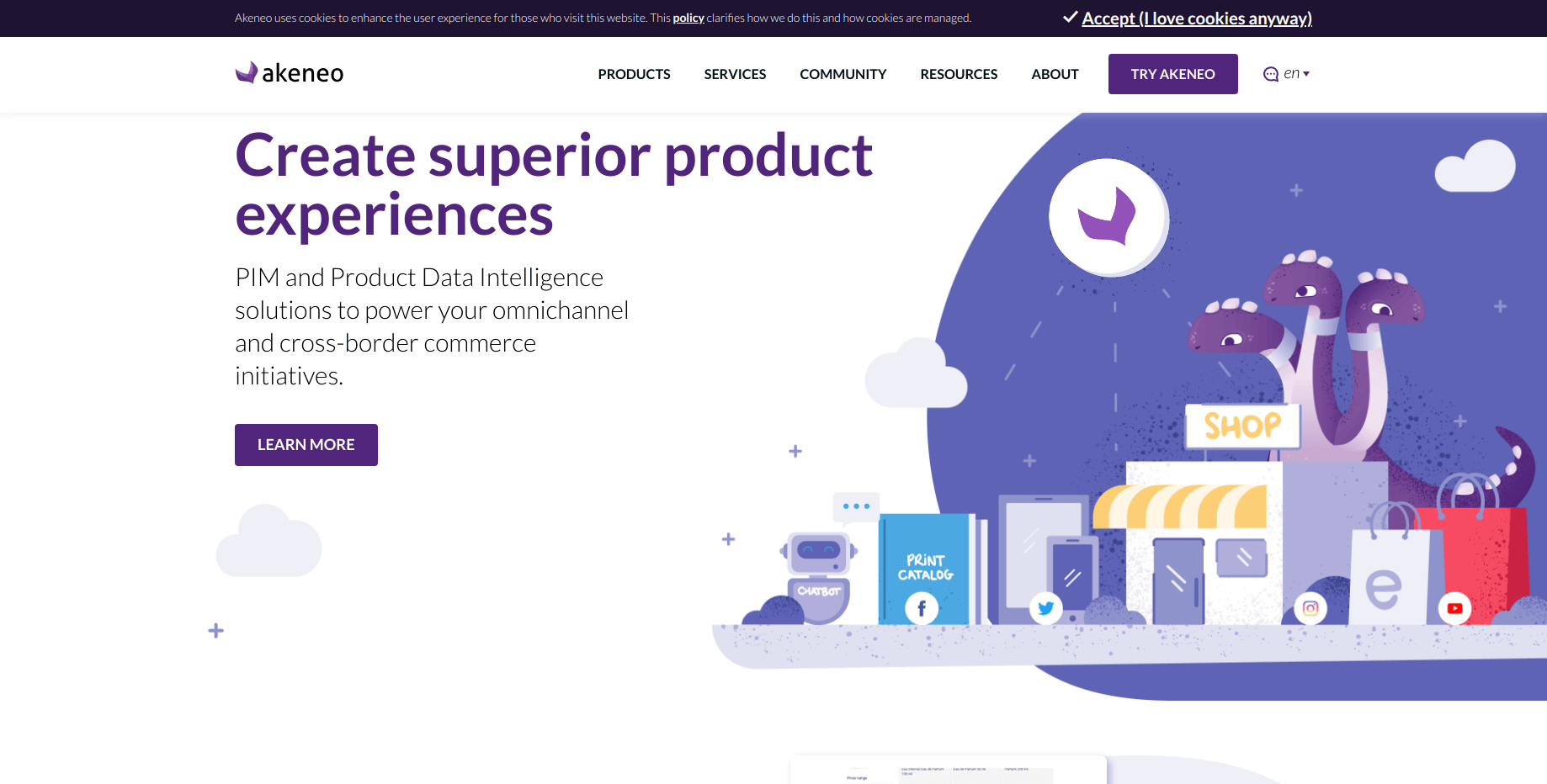 Though Akeneo was founded in 2013, it has already recommended itself as a very useful tool for eCommerce businesses. It is made for collecting, managing, optimizing and distributing product information in large quantities like product attributes, images, descriptions, etc. Among its clients are such large-scale companies as Samsung, Aushan, Sephora, Shop.com, Jabra, etc.
Features
User-friendly interface
Ability to create own rules of data classification
Uses product grid that displays the needed information.
Ability to choose the data in any format to be imported.
Three types of plans are available: the community plan is free while cloud and enterprise plans are paid one.
4. InRiver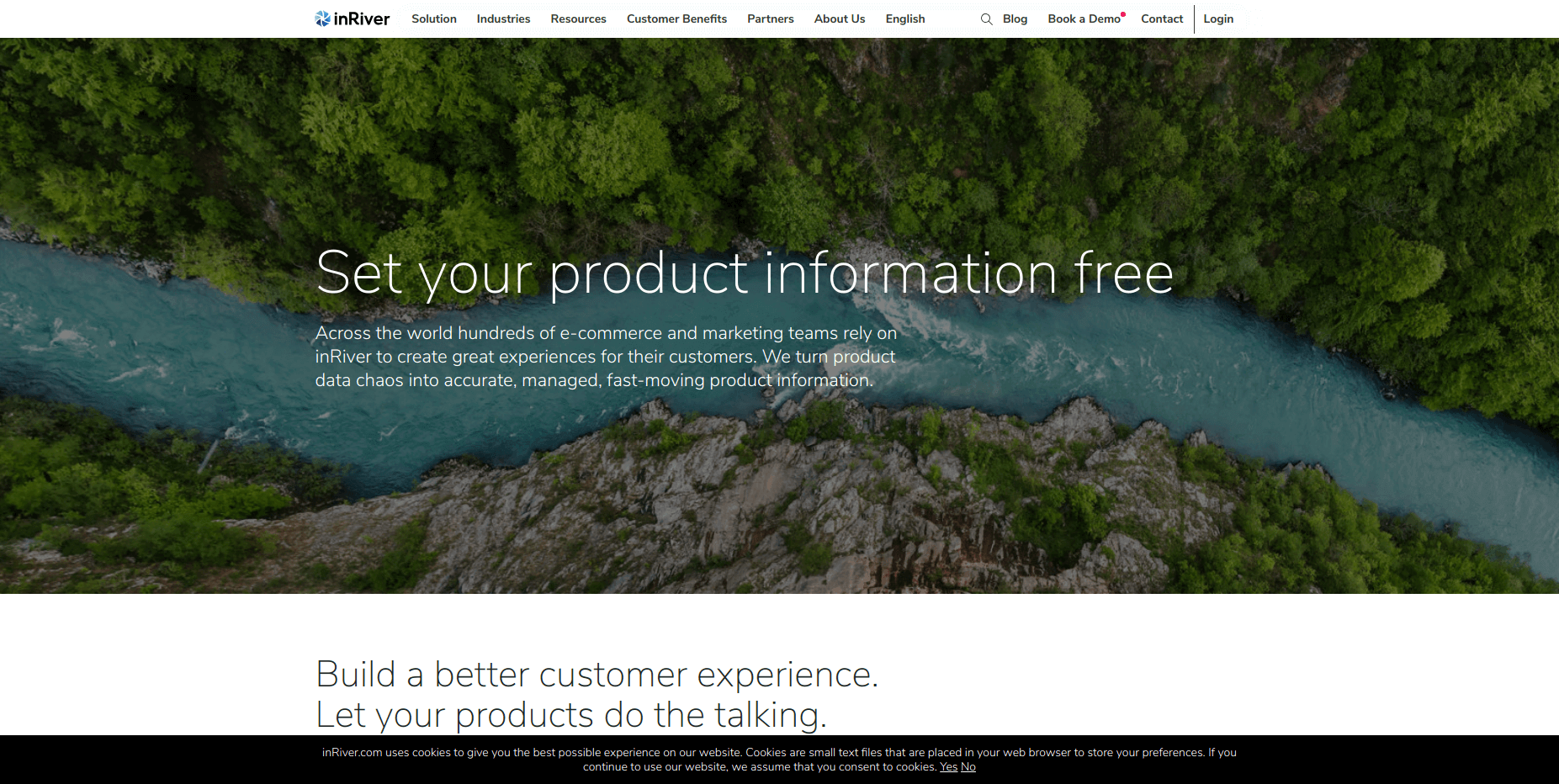 InRiver allows businesses to push product information virtually into many channels like eCommerce sites, mobile phones, catalogs and more. It even tracks customer behavior, comments, and reviews to use in other aspects of the business. InRiver perfectly fits those businesses dealing with lots of product data.
Features
Eliminate errors and maintains the quality of information by onboarding tools
Planner app to handle future product launch and campaigns
Specification-based syndication of content
The pricing model is quote based.
5. Salsify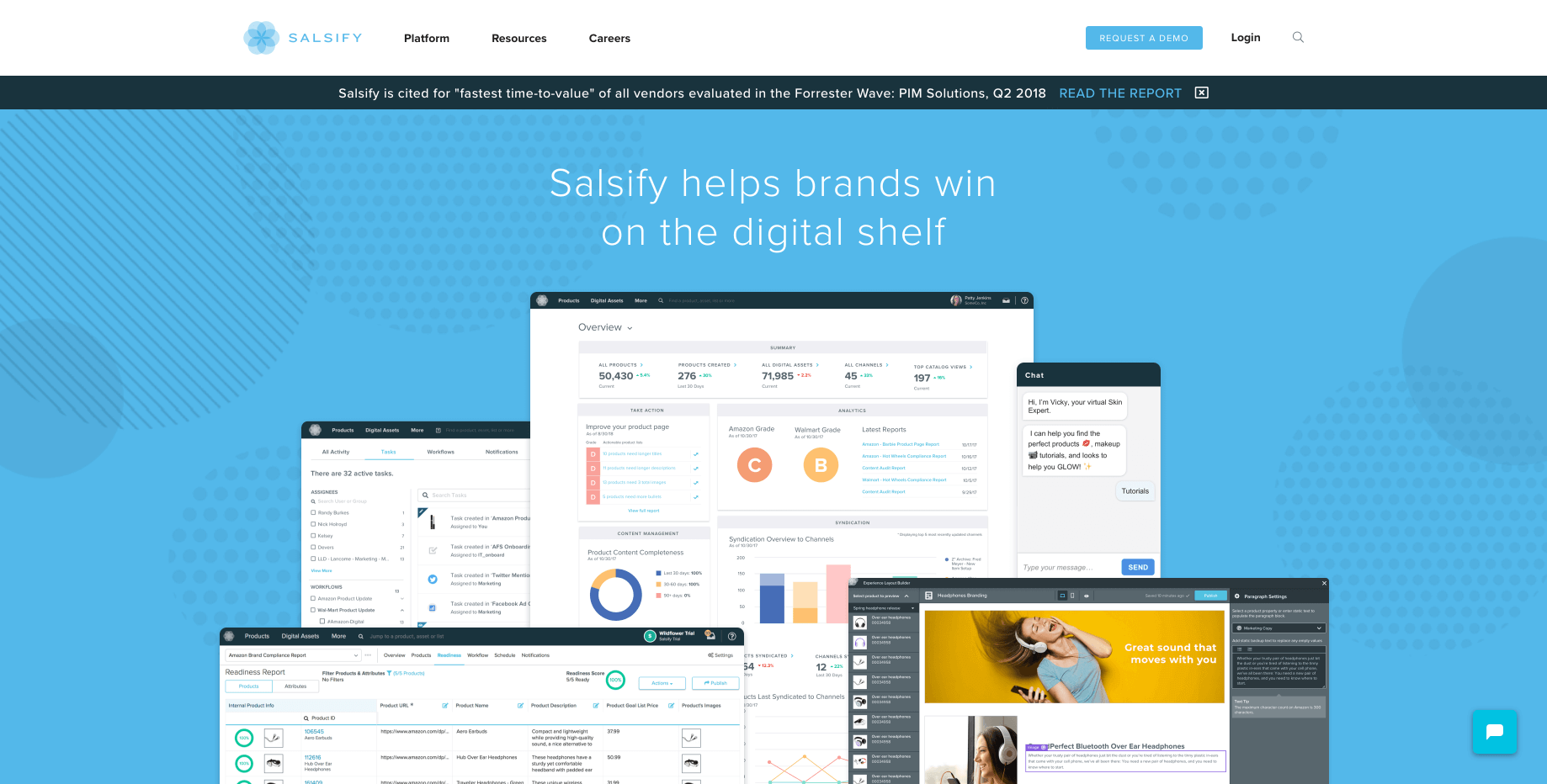 Salsify is also a cloud-based platform that gives real-time access to product data to the whole team. It is highly relevant and suitable for every day changing product information. It has integrations with Amazon, Walmart, Magento 2, Shopify Plus eCommerce platforms and many popular ERP and DAM.
Features
Ease of use and affordability
Available in multiple languages like English, Japanese, French, etc.
Real-time collaboration app to track the changes of product content
6. StiboSystems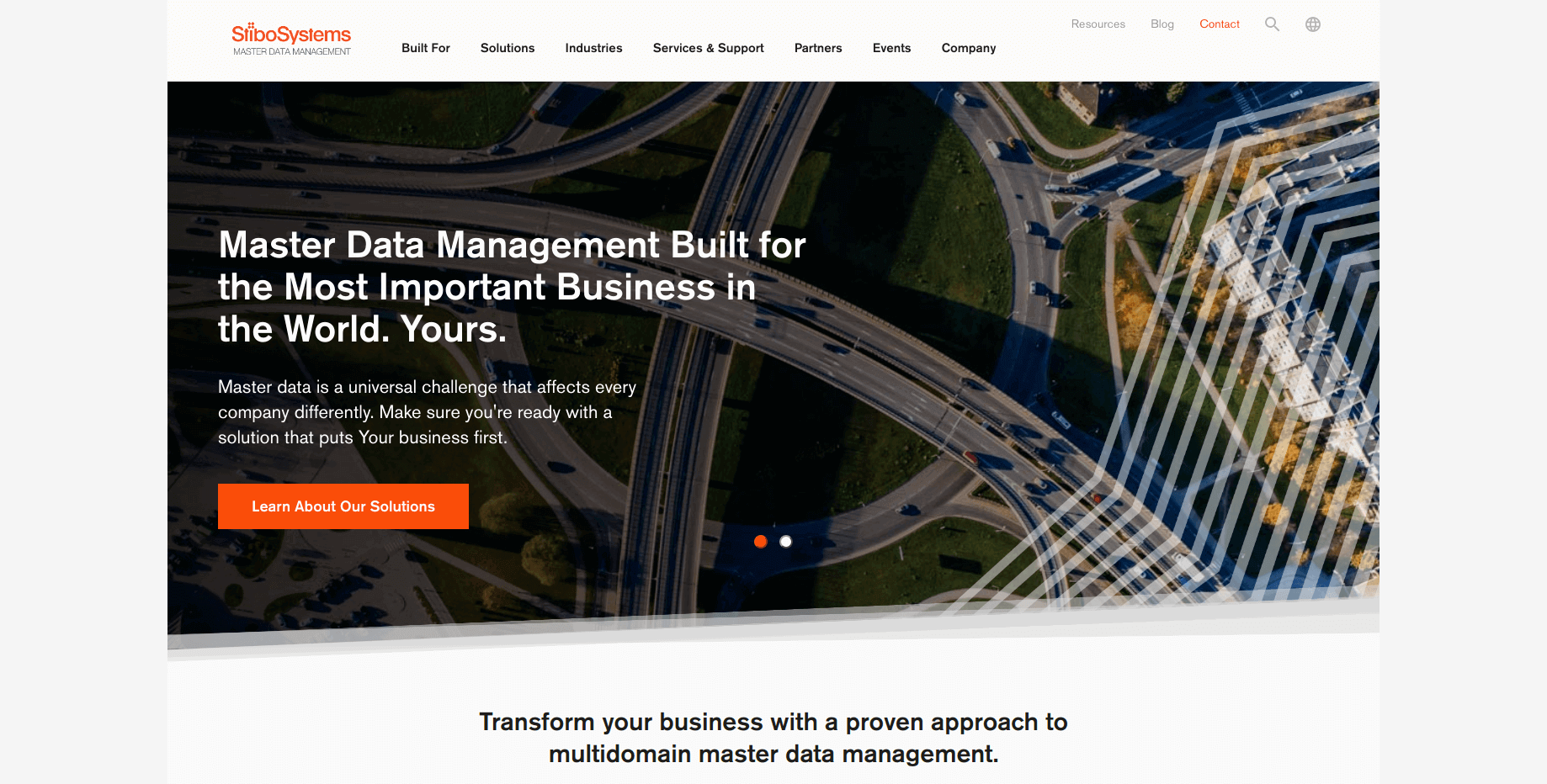 StiboSystems is a part of a more extensive data management system that includes data quality, data governance, digital asset management, and multi-domain Master Data Management (MDM) along with essential features.
Features
Access to accurate and consistent data 24×7
Allows managing product information based on various aspects
Avails users with easy searching of digital assets with DAM modules.
7. DynamicWEB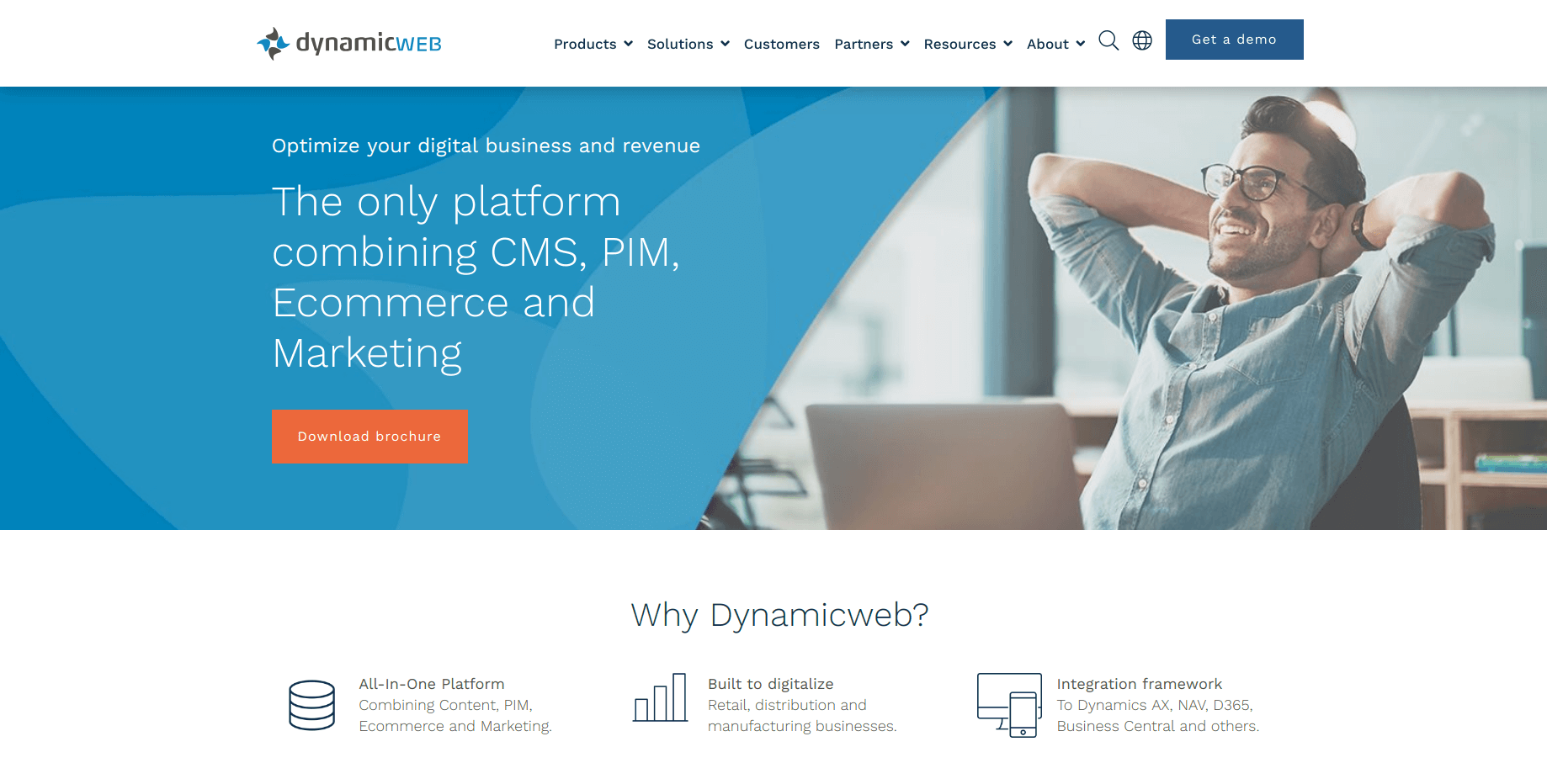 DynamicWEB allows businesses to leverage the PIM system with a limited number of applications and integrations. This platform works very fast and maintenance and implementation are also cost-effective.
Features
Supports both back-end and front-end access
Management of product relationships and import/export processes
A 360-degree overview of the information
Follows a quote based pricing model.
8. Perfion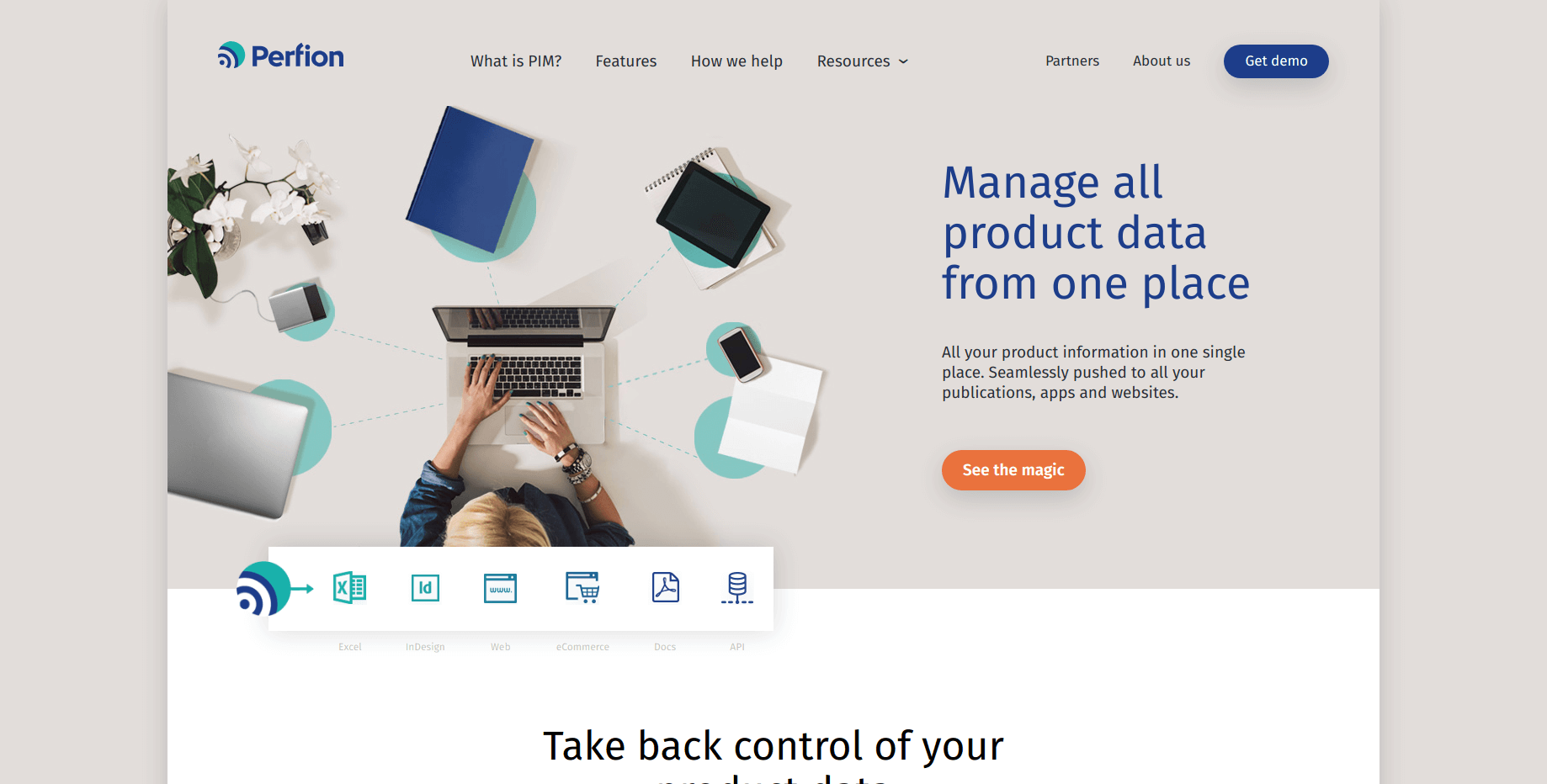 Perfion provides a single data source for all channels which includes marketing, sales and much more. It is an easy to implement solution that integrates with existing ERP systems and eCommerce platforms.
Features
Planning tools for the preparation of upcoming launches
Built-in quality assurance support.
Able to compare previous versions for future implementation
9. Jasper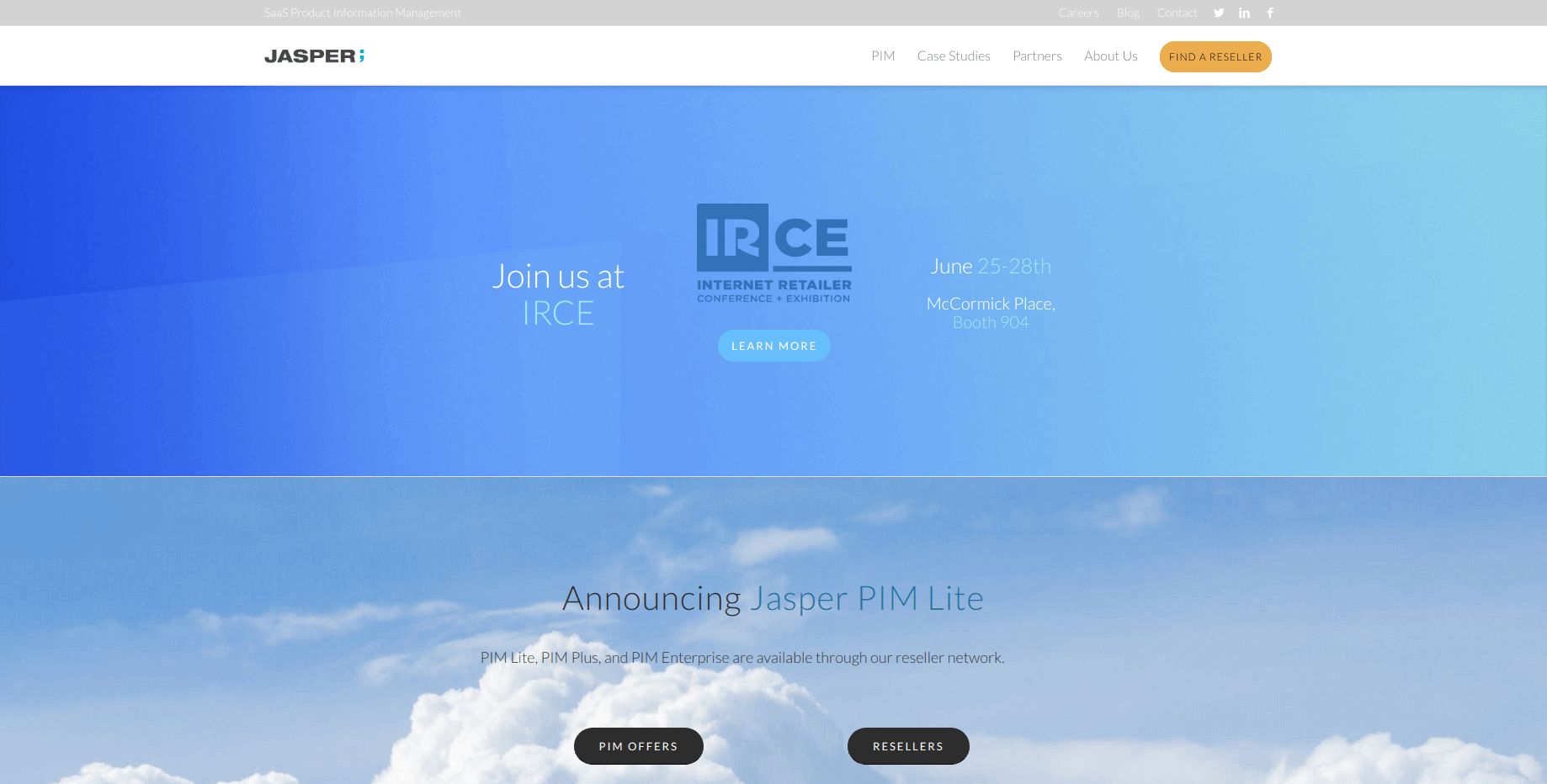 Jasper provides effective syndication through a variety of distribution channels with its PIM system solutions. It works as a bridge between shopping platforms, point of sale systems and internal CRM and inventory systems. The system integrates with BigCommerce, Magento, Shopify, etc and some ERP platforms.
Features
Businesses can leverage form multi-currency and multi-lingual capabilities
Supports two-way data synchronization
Unification of front-end experiences with back-end operations
10. Pimcore PIM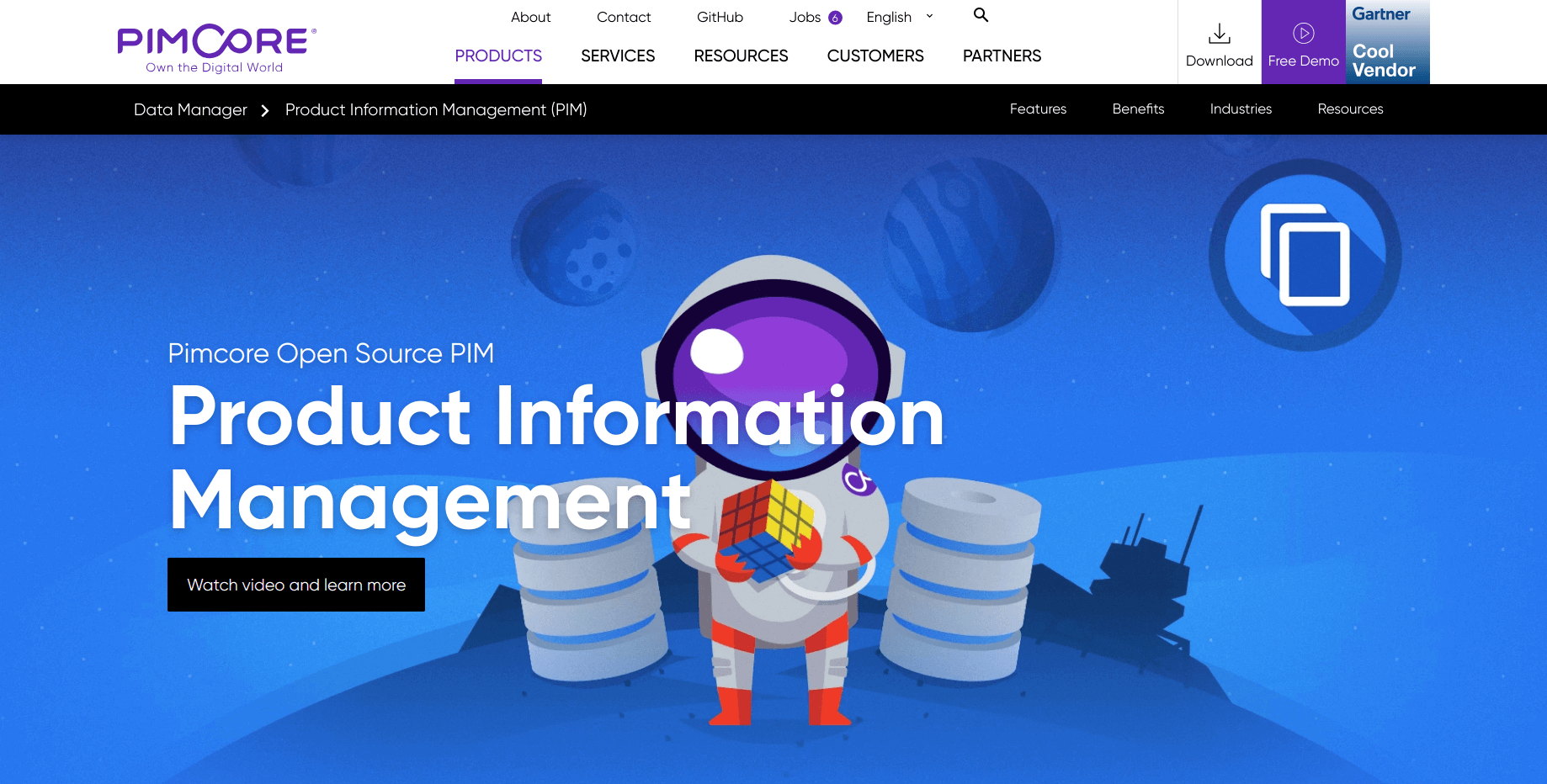 Pimcore is an open-source product information management application for both startups and enterprises. This platform is created to manage products info, digital assets as well as customer experience and eCommerce.
Features:
Flexible data modeling
Advanced workflow engine to define business processes and editorial workflows
Easy import and export of data
Pimcore can be downloaded and used free of charge.
11. Bonus Solution: Amber Engine
Amber Engine's PIM software is based on simplifying product information management processes. This PIM gives complete ecommerce support to grow from zero presence online to predictable sales in a matter of weeks.
Features:
Direct export to online marketplace and eCommerce templates
SKU building and foundational data cleanup
Unlimited SKU creation and data storage
White glove customer service
Data enhancement
How PIM systems can easily integrate with multiple shopping platforms
Being a Product Information Management system provider, you must be aware of the fact that shopping cart integration is an important aspect of your business. However, manual integration with shopping carts and marketplaces is often difficult and requires a lot of time and money spent on it.
A better way is to use a unified API provided by API2Cart which allows integrating with 40+ eCommerce platforms such as Magento, Shopify, Amazon, WooCommerce, etc. at once. You will be able to:
retrieve products lists along with prices images, descriptions, attributes, variants, categories, etc.
send product info to marketplace listings on eBay, Etsy, Amazon
add and update translated product info on webstores
get and update customer info
get store info like name, timezone, language, currency, country, etc.
Read more about how your PIM solution can easily and fast integrate with 40+ popular shopping carts and marketplaces in this Use Case.
In case you have any questions, feel free to contact us or start a FREE trial to see how easily your system can perform shopping cart integration.