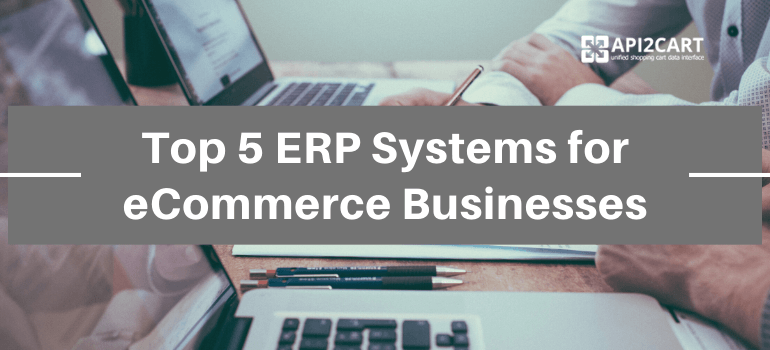 Enterprise Resource Planning software (ERP) is a complicated system that consists of powerful tools developed for managing the information within a company. It is responsible for the most important business processes such as monitoring inventory levels, processing orders, optimizing the shipping process, providing comprehensive reports, and more.
ERP systems help the large and medium-sized eCommerce businesses to save time on entering the information manually, share data between the departments, make effective forecasts, reduce administrative and operations costs, have access to centralized database anywhere in the world, increase the productivity due to high degree of automation and provide the accuracy and security of the information.
There are a lot of ERP solutions on the market that help to operate business processes effectively. Let's take a look at the leading ones.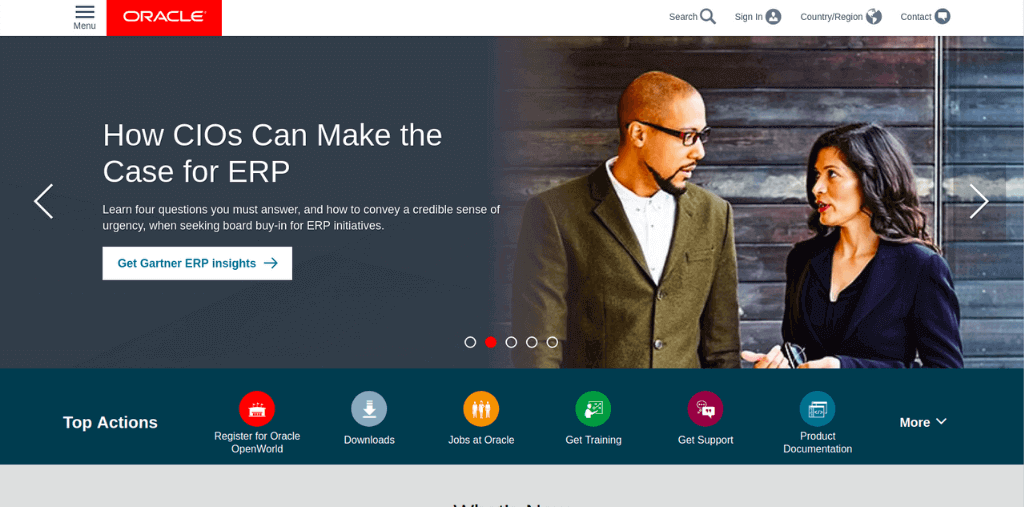 Oracle ERP Cloud is a cloud-based application designed for project management, risk management, and procurement. It also provides incredible accounting management capabilities. Oracle ERP Cloud consists of dozens of tools that help companies to maintain total control over the orders and services, customer relationship and logistics.
This software is suitable for those eCommerce businesses that have a need for expansion and automation of all types of activities. Thanks to the unlimited access system is available for accountants, warehouse managers, department managers, and CEO.
Oracle ERP Cloud proposes its users a free trial period. The price depends on the desired product features. For example, Financial Reporting plan costs $175/month, while Advanced Financial Controls plan costs $80/user per month.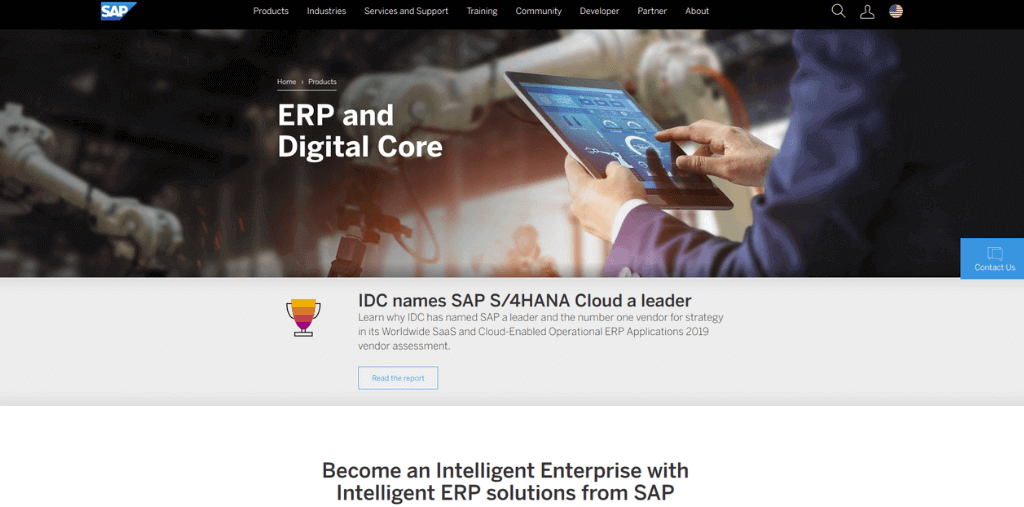 SAP ERP is a software of German company SAP SE that provides the main business functions. It allows reducing costs thanks to comprehensive procurement and logistics processes support, plan the production of goods, provide qualified customer service, increase the sales and optimize and automate all financial operations.
Pricing depends on the chosen features. The company does not give information about its prices to the public.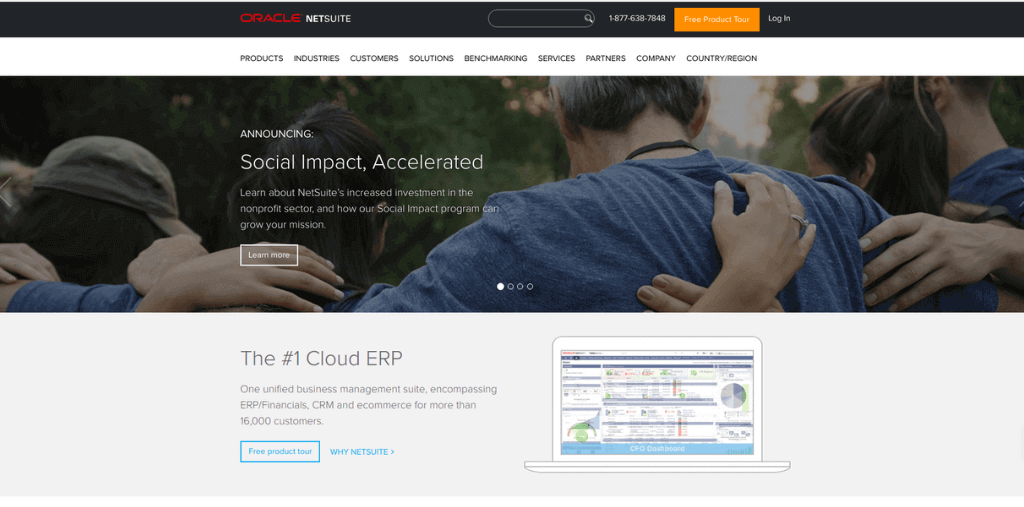 NetSuite ERP proposes the suite of tools that allow managing the orders, inventories, finance, and billing. For eCommerce businesses, it offers endless opportunities for getting information about the available products in the stores and making reports based on real-time data.
NetSuite ERP helps eCommerce businesses to carry out customer segmentation and to receive information about their behaviour, location, favourite goods, etc.
If you want to get the details connected with NetSuite ERP pricing you need to contact the company representatives directly. The prices depend on the number of users and needed modules.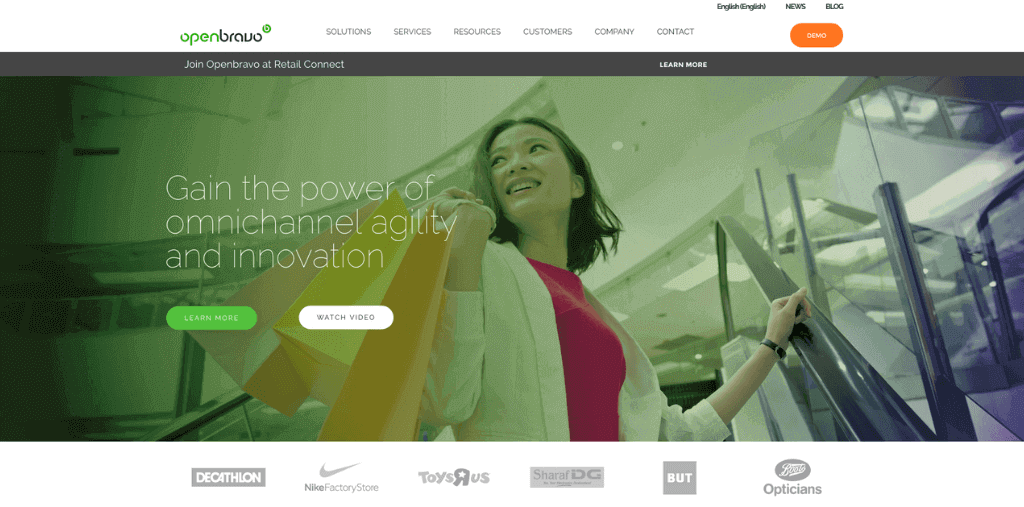 Openbravo is a cloud-based platform that covers the operations connected with order management, merchandising, inventory control, store operations, procurement, logistics and analytics.
It specialized in the companies that work in the spheres of sporting goods, electronics, furniture and decoration, food and others.
Openbravo offers the demo version of the product and subscription for updates. Company pricing depends on the number of features and types of support (24/7 or standard).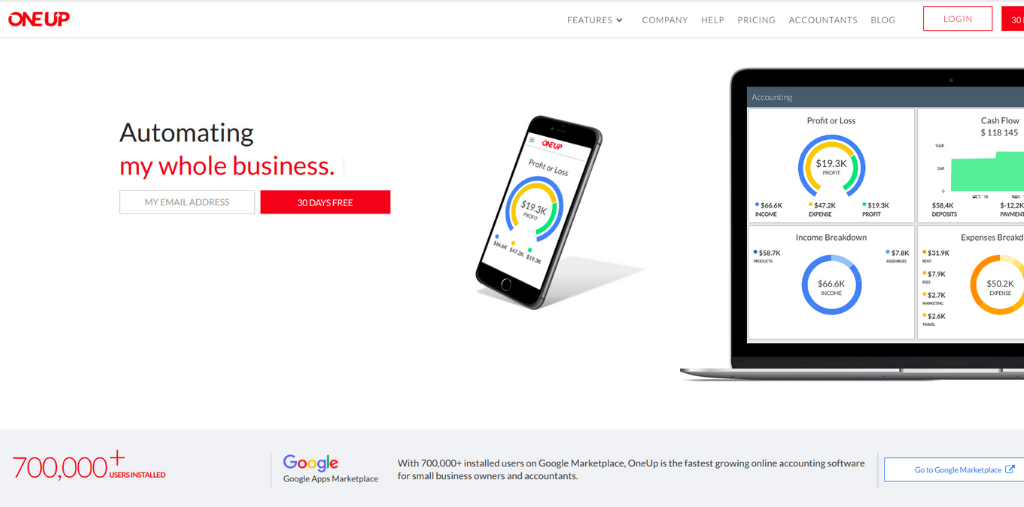 OneUp is a perfect solution for small business clients around the world. It provides the features connected with accounting, invoicing, CRM and inventory.
It can be easily implemented into the company system and has all modules and features needed for everyday activity. OneUp allows to create and send invoices, automatically adjust inventory levels and totally automate the accounting operations.
It is highly appreciated between its customers for strong pricing tools, simple CRM and high level of transaction categorization.
OneUp offers 30 days of unlimited access to its software. The pricing plans start with $9/month and depend on the number of users and support level.
Conclusion
In this article, we've highlighted the key features of ERP software and gave the list of 5 reliable companies that work in this sphere.
For ERP system is also very important to have the integration with eCommerce platforms and shopping carts to have the ability to receive and manipulate the data. However, connection to such kind of platforms can be time-wasting and very expensive.
Alternatively, ERP systems can use a unified shopping API, provided by API2Cart. It enables to simplify the process of integration and save money, time and effort. Using only one API ERP system can connect with more than 40 eCommerce platforms such as Magento, WooCommerce, OpenCart, and Shopify.
If you want to know more about how API2Cart can help your business schedule a call with our representative.