Product recommendation engines work as information filters that help to present products that are likely of interest to the visitor. Such services assist e-retailers to boost sales and expand the number of returning customers, the very people who will help vendors build their profits.
We have collected 5 top product recommendation solutions to help merchants and save their time on searching the most suitable one for their online business.
SoftCube
Softcube is a ready-made solution for personalized merchandising and product recommendations for eCommerce. In 2 years of its existence, the service has proved to be good enough to regard as one of the best recommendation engines solutions.
Basically, Softcube does three things: it collects customer behavior data, uses algorithms to analyze it, and creates ways to get in touch with the customer. The service offers various channels to send the products meant to be valuable for the client:
website's recommendation section;
personalized emails;
sms and push notifications.
According to the Softcube users, its personalized product recommendation technology improves customer shopping experience, increases customer conversion rates and average order size, and, as written, boosts total sales by up to 20%.
As to pricing, you can request a demo and try Softcube service for free for 30 days. You only pay if satisfied.
Barilliance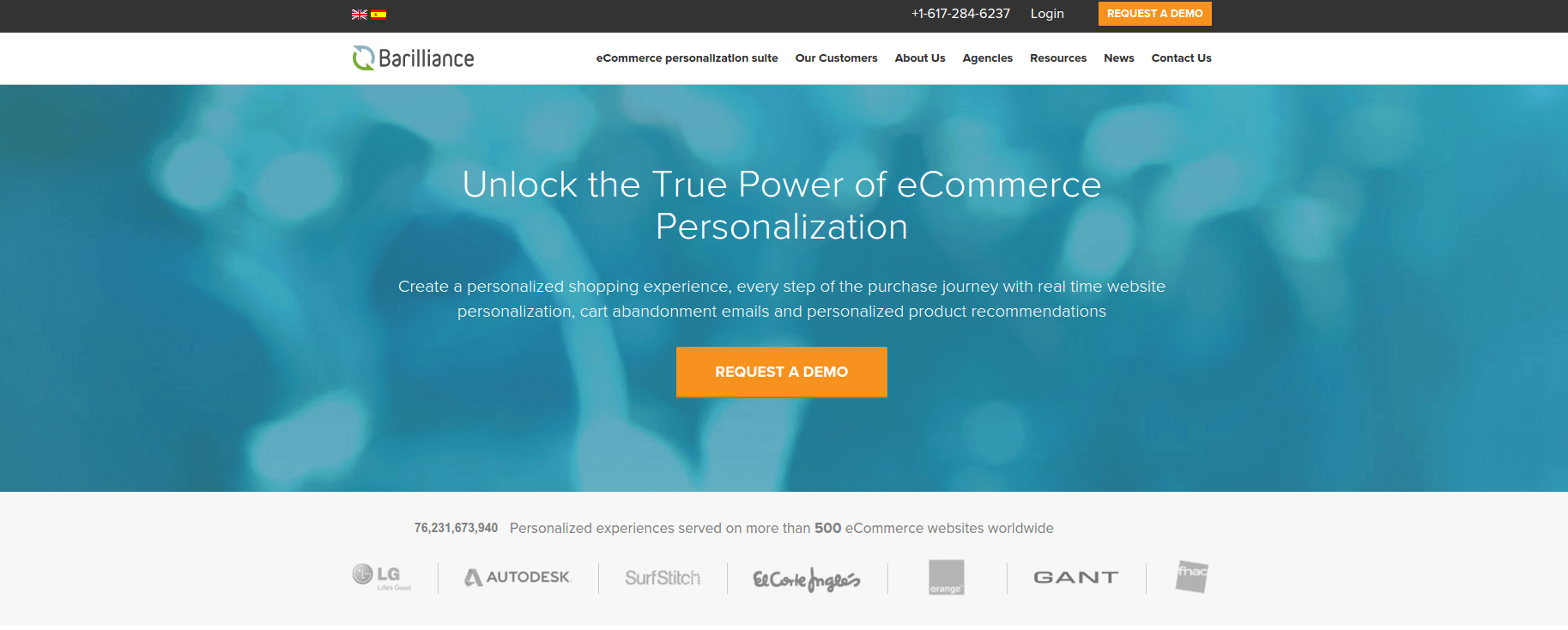 Barilliance is another recommendation engine solution that helps eCommerce sites boost sales and grow conversion rates. It assists online vendors by targeting visitors with personalized recommendations across multiple pages and channels.
Barilliance helps e-retailers to understand the preferences and intent of each customer to show them the most appropriate products in real time. The service offers more than 20 types of recommendations that can be added to any web page. What is more, it customizes product recommendation widgets to look like an integral part of an e-Commerce site by matching the existing design.
Barilliance doesn't support sms or push notifications, but its users can send personalized emails for each customer with product recommendations based on their activity on the e-retailer's site. The service doesn't have a free trial period and to get information about pricing you will need to request a quote.
Strands

Strands offers more than 100 business logic and personalization configurations to help its users make best offers to their customers. Its product recommendation engine analyzes customer behavior, order history, and like-minded shopper intent. This information enables e-retailers to offer the right products to the right customers and at the appropriate time.
Strands helps online merchants to promote the proper accessory CPU or SKU for a specific model number. It supports personalized emails for each customer and works with any email service provider. In order to get information on pricing, you will need to request a demo and set up a call.
Monetate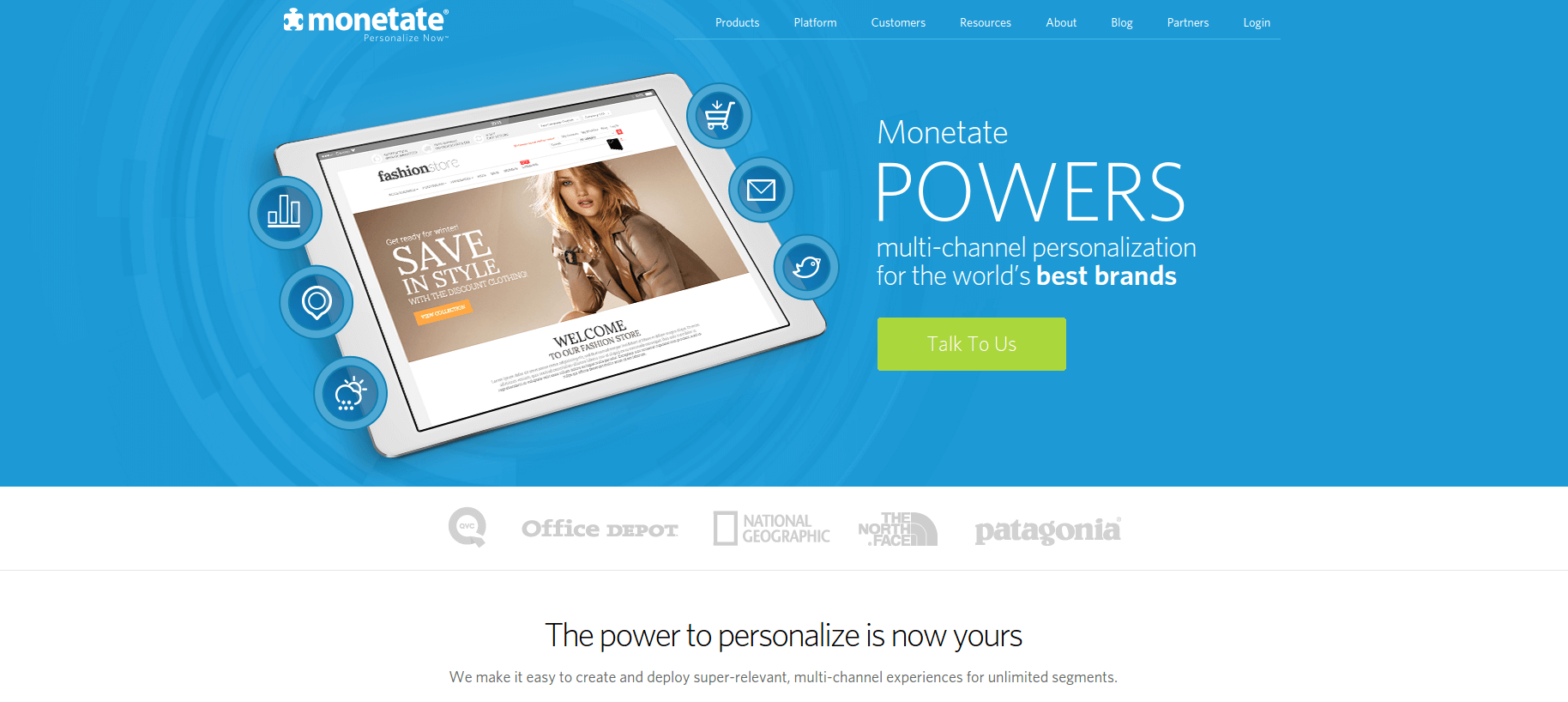 Monetate helps e-retailers to easily create, deliver, and analyze personalized experiences across all touchpoints - web, email, and mobile apps. It enables to customize navigation assets, banners, badges, etc. and does all the behind-the-scenes heavy lifting while you focus on other business objectives.
An advantage of Monetate is that it enables to compose the first-party data from CRM and POS and merge it with the information on real-time behavior. It gives an opportunity to bring highly relevant and personalized customer experiences. The service also measures every experience against custom KPIs and create clear and simple reports for its consumers, which helps to prove the ROI of their efforts. You will not find any information about pricing on the site, so requesting a demo is the only way to get it.
Nosto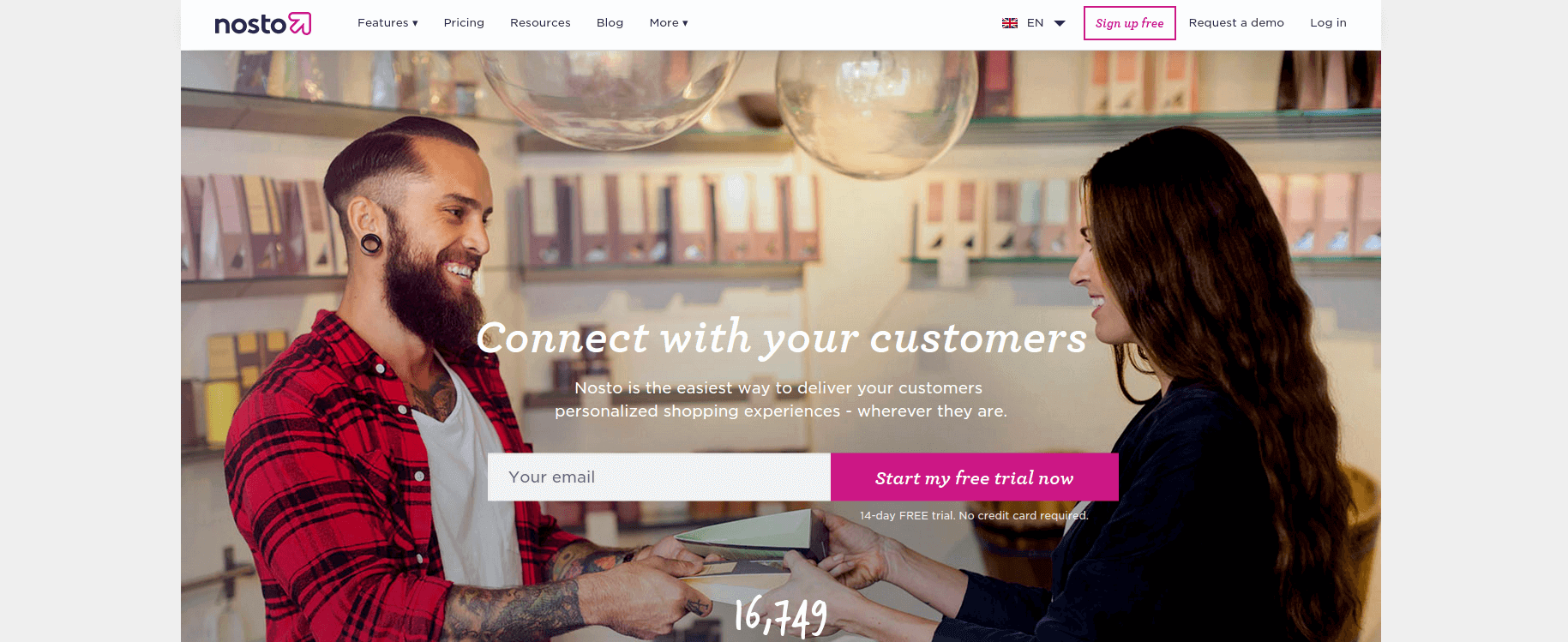 Nosto is a personalized product recommendation solution that analyzes the behavior of every store visitor and creates individual customer accounts. Its recommendation engine works in real time and updates recommendations if any changes in customer behavior have been detected.
According to the users feedback, Nosto has an easy to use interface with a great number of options. A noteworthy advantage of this solution is that its customers can track their KPIs via in-depth analytics and reporting tools that are available in the admin panel. Also, consumers can see how Nosto helped them reach those KPIs.
Nosto offers its clients such tool as behavioral pop-ups to increase average order value & conversion and reduce site & cart abandonment. The main benefit of the service among others is working through Facebook ads. E-retailers can show up in the news feed and promote products and offers that are automatically tailored according to the past browsing and buying behavior of the user.
Nosto has a success-based pricing model and simply takes a small % of the revenue it helps to generate. But before you start paying for the service you can get a 14-day free trial.
Conclusion
It was a brief look at the most popular and promising recommendation engine solutions tailored for different business demands. Hopefully, this overview will help you to choose the service that would fully satisfy your requirements and enhance your business performance.
In case you provide a product recommendation engine for e-retail businesses, you might be interested in integration with multiple shopping carts in order to empower your business and entice a lot of new clients. If you do, feel free to schedule a call with our expert and get deta>iled information on how API2Cart can help you to get connected with 40+ eCommerce platforms including all industry leaders.