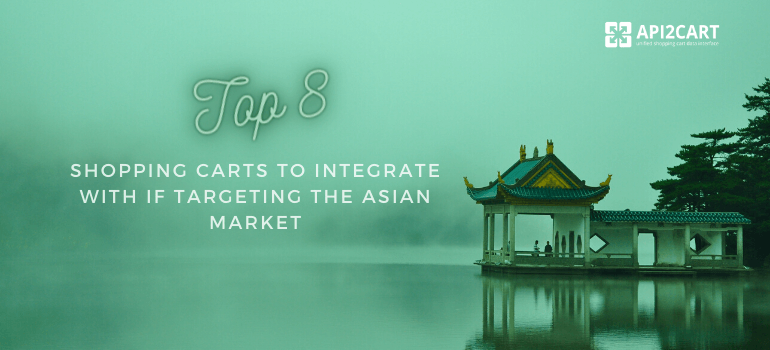 It is no secret that one of the main necessities for eCommerce related B2B services is integration with shopping platforms and marketplaces that their customers build their stores on. Without these connections, they won't be able to access customer, order, product, and other actionable data. There are a great number of shopping platforms in the world. Some of them are highly popular in different countries (e.g., Magento, Shopify, etc.). Some are really successful in the local markets (e.g., Zen Cart, Gambio, etc.).
So one of the first important decisions to make for such B2B vendors is which shopping platforms to integrate with. The target market you have chosen for your product will influence your decision a lot.
In two previous posts from the series, we covered the top 10 shopping carts to integrate with if targeting the USA and Europe, and now we are going to investigate what shopping platforms Asian e-retailers like to work with.
So, if you have a goal to expand your market share and start to propose your eCommerce software to e-retailers from Asia, read this article. We are going to explore the most popular shopping platform in Asia and will show you the easiest way of developing a connection with them.
The Most Popular Shopping Platforms and Marketplaces in Asia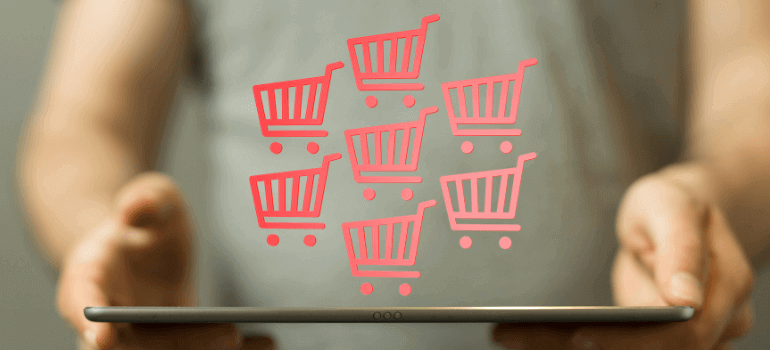 The eCommerce market in Asian countries is growing significantly from year to year. Its revenue is projected to reach US$1,435,049m by the end of 2020. The number of online shops increased grammatically. People get used to shopping online, and its trend is going to be the leading one in the future.
Asian eCommerce market experiences rapid growth over the last decades, which is mostly driven by new technological opportunities for cross-border eCommerce. The Asian B2C eCommerce market has a strong infrastructure and is highly competitive. This makes it challenging for e-retailers to break into this market, but for B2B service providers, it opens a plethora of business opportunities.
If you consider targeting The Asian eCommerce market, check out the list of the most popular shopping platforms and marketplaces among its local e-retailers:
FlipKart is one of the largest marketplaces that is highly popular in India. The number of its sellers is more than 100,000. It started its activity in 2007 and became very successful in a short period of time. Now FlipKart is known as a marketplace where it is easy to sell and buy books, food, fashion items, goods for home, etc.
Lazada is a popular marketplace in Indonesia, the Philippines, Malaysia, Singapore, Vietnam, and Thailand. It is owned by Alibaba Group. Via Lazada it is possible to sell and buy almost everything from electronic goods to fashion items. It was launched in 2012. Currently, the number of Lazada sellers is more than 145,000.
Taobao is owned by Alibaba and has a huge success in the Chinese market. This marketplace has more than 1 billion products listed on it for sale. Taobao has the 9th position in the list of the most visited websites in the whole world. It was founded in 2013. Now, this popular marketplace has over 7 million active sellers that promote their various categories of products.
Rakuten is one of the famous Japanese marketplaces. It is one of the oldest marketplaces and was founded in 1997. Using Rakuten allows choosing the desired product from the 18 million of the listed ones. Right now, Rakuten has a strong position in the international eCommerce brands market. It operates in more than 29 countries. The number of merchants who are using Rakuten for selling their goods is more than 40,000.
Shopee is one of the well-known eCommerce platforms in Southeast Asia. It has a good position in Malaysia, Singapore, Thailand, Indonesia, Taiwan, Philippines and Vietnam. Shopee was founded in 2015. Currently, more than 4 million online sellers use it for the promotion of their goods.
eBay also has a significant position in the Asian eCommerce market. This marketplace is highly popular among online shoppers in Singapore. It provides a vast range of product listings categories and allows selling everything with its help.
Magento and PrestaShop have the weakest positions in the Asian eCommerce market compared to the platforms and marketplaces mentioned above. Magento has 580+ e-stores in Singapore, 570+ in Hong Kong, 570+ in Taiwan, and 420+ in Vietnam. PrestaShop powers 550+ online stores in Indonesia, 300+ in Malaysia, 280+ in Hong Kong, and 260+ in Singapore.
Integration Pitfalls
Choosing shopping platforms to connect with can be difficult, but the main challenge here is the integration itself. Setting up a connection with each platform and marketplace is an arduous and lengthy process. Every shopping platform has its own unique architecture and logic that require time and expertise to learn. Integration also entails significant money investments due to the need to pay qualified developers to perform and maintain each connection.
Shortcut to Multiple Integration
Many software providers who work with e-retailers can afford to work with only a few shopping platforms and marketplaces, thus impairing their business opportunities and reducing their market share. Luckily, there is a way to integrate with multiple eCommerce platforms and marketplaces faster, easier, and cheaper than you could expect. Through only one integration with API2Cart, you can get connected with over 40 shopping platforms simultaneously. Among them are all industry leaders such as Magento, OpenCart, PrestaShop, eBay, Amazon, and other platforms popular throughout the world, including Asia.
We are adding the support of the new platforms continuously. Suppose you have the aim to integrate your eCommerce solution with the most Asian shoppping platforms or marketplaces mentioned in this article or any other. In that case, you can contact our manager and will develop the integration with those platforms that you desire.
If you are interested in integrating your B2B solution with many shopping platforms and marketplaces at once and would like to talk about the technical details, feel free to schedule a consultation with our representative or try how API2Cart would work for your business.