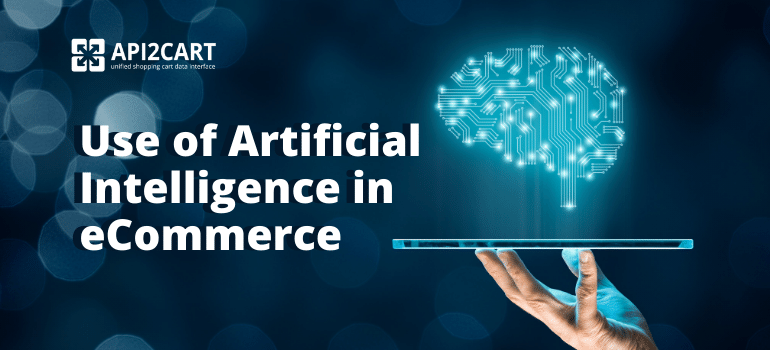 Though being a fresh trend in technology, artificial intelligence (AI) has already integrated into many aspects of our lives, including healthcare, transportation, fraud detection, toys, finance, and music. eCommerce is a comparatively new field in which AI is making bold changes, though it has yet to reach its full potential.
Artificial intelligence technologies hold a huge potential for eCommerce automation systems such as inventory management, supply management, price optimization, and other related software. It also turns out that AI can help automate even more tasks and enhance user shopping experience.
Visenze had recently shared a very pictorial infographic about the actual and potential use of artificial intelligence in eCommerce. We are sure it would be interesting for you as well, so we decided to share it with you. Let's explore what new capabilities artificial intelligence brings to the eCommerce industry and how you can implement this new trend into your B2B eCommerce software system:
P.S: If you run a B2B eCommerce software service, you apparently need integration with shopping carts. If so, you might already had to deal with integration and know how difficult and expensive it is. To make this task easier, consider integrating your solution with eCommerce platforms via a unified API2Cart API instead of developing separate connections with each platform. API2Cart provides an API for a seamless integration with 40+ shopping platforms. It will help you save time, money and efforts on multiple integrations.
You can try how unified integration with shopping carts will work for your business or schedule a call with our expert.