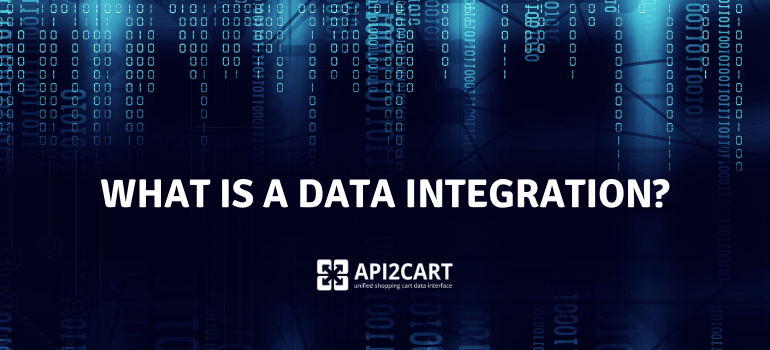 Explaining Crucial Role of eCommerce Data Integration for Developers
Today, developing reliable eCommerce data integration is important for B2B software providers who want to expand their business and enter additional markets. This connection allows them to work with data from online stores, such as products, orders, clients, etc. As a result, they can provide the sellers with essential functions.
While eCommerce software can itself be enough for small businesses, you may want to expand your IT environment as your company grows. The use of data integration for your eCommerce solution has a wide range of advantages for online retail stores, from improved customer interaction to optimization of your business processes.
Data integration is a combination of data from different source systems to create a single set of information. The data integration process is key elements of the organization's overall data management process, which is becoming increasingly important. As a result, demand for the exchange of existing data continues to grow.
Integration of data means the process of connecting your SaaS solution to APIs of different eCommerce platforms. This connection allows you to easily retrieve and work with your data according to your customers' requirements. For example, data integration will enable you to use information about products, orders, deliveries, customers, inventories, and many other components of online shopping. In addition, the more connections you make effectively, the easier it will be for you to expand your target niche and provide your services to additional clients.
Of course, everyone would like to benefit from data integration. Information is a force that can really lead your company forward and provide you with endless opportunities for success.
With API2Cart, you no longer need to hire a large team of programmers or spend many weeks on each integration, because this unified API allows you to integrate with nearly 40 eCommerce platforms. By using this unified solution, you can avoid weeks of exhausting work and increase security, efficiency, and save several thousand dollars in the long run.