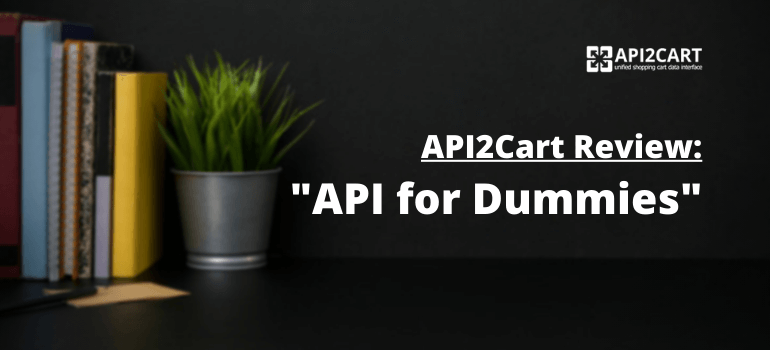 It has been a while since we have reviewed a book. This time we are focusing on a piece of writing that makes a brilliant manual for a person lacking expertise in APIs and wondering how they can be applied to business. It will take one up to 3 hours to read and condense the most important things to know.
"API for Dummies" is an e-book that is free to download. It will not complicate the process of reading and understanding with academic or technical writing. Less than 40 pages of well-written text are what you can definitely master in a few hours of relaxed comprehension.
So, what is the important fundamental knowledge you are supposed to gain? Let us this clear by analyzing the content of the book. Sharif Nijim and Brian Pagano, the authors of the e-book, divided it into 7 chapters, and we are going to dwell on each of them. Briefly, but informatively.
The book begins with lntroducing APIs. This is where you find out what an API is, understanding why they are strategically necessary and useful, explore them in the context of the digital economy, and learn how to use APIs to connect across partners and platforms. Every chapter of "API for Dummies" including this one is well-structured so that you can easily find the necessary subtitle at a glance.
APIs are of key importance when it comes to creating a base for your business. Building Your Digitally Enabled Business helps to prepare for the digital future that is actually now, as the world continues to evolve. In this chapter, you will also read about opportunities for internal efficiency and agility as well as understand how APIs work for cross-channel and partner connectivity.
Transforming Your Customer Experiences will teach you how APIs help to increase brand awareness, develop the ability to understand your customers and improve customer service and engagement. This chapter is very helpful for you to learn how to satisfy your clients who always expect higher levels of service and personalization.
The next part of "API for Dummies" is dedicated to innovations that surround you and the ways APIs can be used to channel them into benefits for your company. Spurring Innovation promises to dwell on leaping from vision to action, unlocking innovation with data, channeling the creative floodgates and actualizing partner evangelists.
Leveling Up Your Business differs from the previous chapters, as it goes deeper on the concepts discussed above and contains real-word examples. If you do not know who a chief digital officer (CDO) and a chief information officer (CIO) are and what they are supposed to do to help your business work better, you will find the answers here.
The sixth chapter entitled Transforming Your Business Agility explains the value of your digital business platform. The authors reveal how analytics based on your digital Key Performance Indicators (KPIs) can help you derive maximum profitability and become able to adjust to new needs and opportunities in the blink of an eye.
The e-book ends with Five API Campfire Stories that exposes strategies used by several companies to change and enhance the way they do their business with the help of APIs.
"API for Dummies" is a not-overly-technical must-read for those who would like to know what an API is and how it can be applied to power their digital business platform.
The review is brought to you by API2Cart Team.
API2Cart is a service that will help you access the database of 40+ eCommerce platforms via one API. If you need help or have questions concerning integration with shopping carts, schedule a FREE call, and we will contact you.