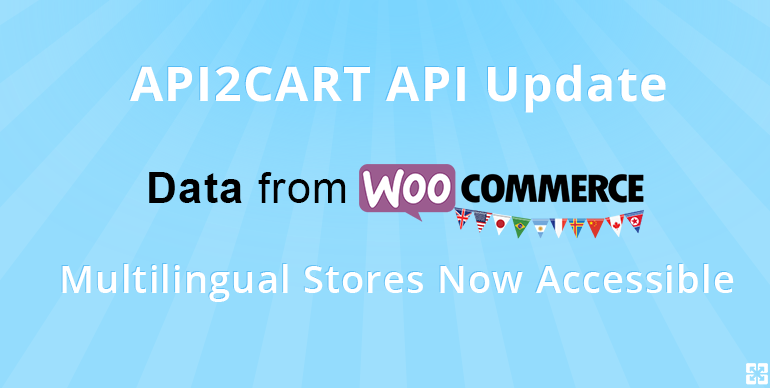 We are excited to share that your applications can now use multilingual product data from WooCommerce stores via API2Cart! Our API now supports data import and export for WPML, a plugin that over 400000 WooCommerce merchants use to make their websites multilingual.
On practice, the enhancement enables you to do the following:
see what languages out of 40+ supported are active on the WooCommerce store
retrieve products and their variants in any of the active languages
filter products and variants by language
For more details about WPML and practical tips on how to work with it through API2Cart, read a related docs section.
Have questions about how you can use this to the benefit of your business? Let us know by leaving a message! We will answer shortly. In the meanwhile, try how our API works yourself (you can add your test store or use a demo store of ours).