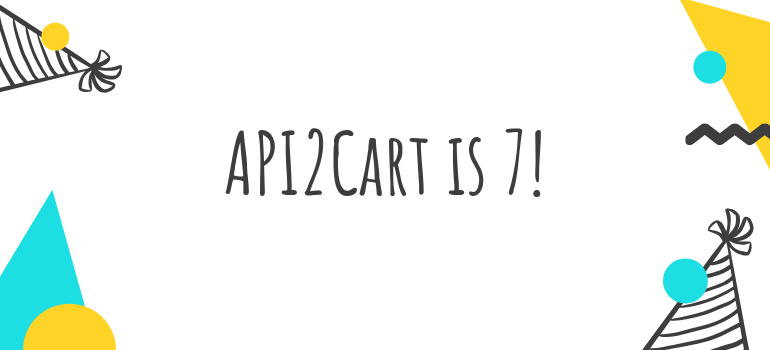 August is a special time of year for us, as that's when we celebrate API2Cart birthday! This month we turn 7 years old.
We would like to thank each and every one of our fantastic clients for being with us.
Today, when we have completed one more successful year, we would like to share with you some of the highlights of 2018-2019 years:
API2Cart has been added to the list of top 10 eCommerce API by Rakuten RapidAPI
Expanded the list of eCommerce platforms and added support of new methods
Added live shipping rates for Magento, Shopify and WooCommerce
More than 9163 stores added
968 249 201 API request processed
Launched Enterprise On-Premise solution
Developed an Affiliate Program
Thanks again to everyone who has been part of our success, we couldn't have done it without you and we look forward to the journey ahead.
Happy Anniversary to us!