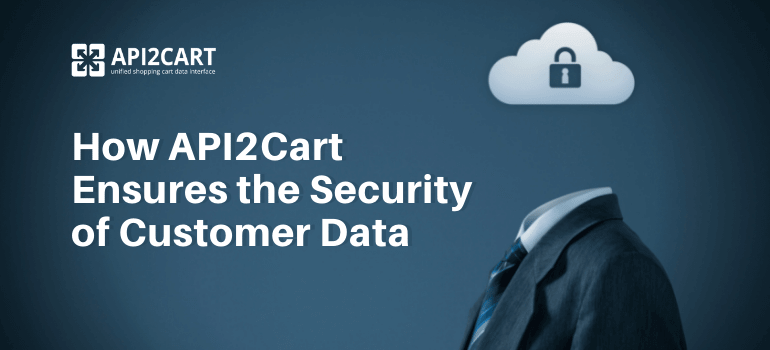 Data security should be a number one priority for each company that collects clients' data no matter in what market it operates. That is why API2Cart makes everything possible for protecting customers' personal and store information. With API2Cart, you can rest assured your data is always safe.
In this article, we will give detailed info on how exactly we guarantee data protection for our clients.
What Kind of Information is Required for Using API2Cart
API2Cart provides a unified API that allows various software and applications to integrate their systems with multiple shopping platforms and marketplaces at once.
To start using API2Cart, it is necessary to register a new account and fill in all the required fields. The detailed video instruction on how to do it you can see in the video below.
As you have noticed, you must provide your name, email address, phone and password when creating an API2Cart account. Also, when you add a new store you're asked to provide store credentials such as store URL, store_key, access_token, etc. that are required for performing API calls to the API-based shopping platforms. We take reasonable security measures to protect this information. All the details on how we do it you can find in our Privacy Policy.
You are not required to fill in your credit card information when signing up for a free trial API2Cart account. If you decide to continue with a paid subscription, you need to use the PayPro service. It acts as a third-party intermediary to enable you to process credit card payments securely. This intermediary is not allowed to store, retain, or use your billing information for any purpose except for credit card processing on our behalf.
Bridge File Security
In case you need to add a store based on an open-source platform (e.g., OpenCart, Magento, PrestaShop, WooCommerce) to API2Cart account, you need to provide a store URL and download the Bridge file or use API2Cart Plugins.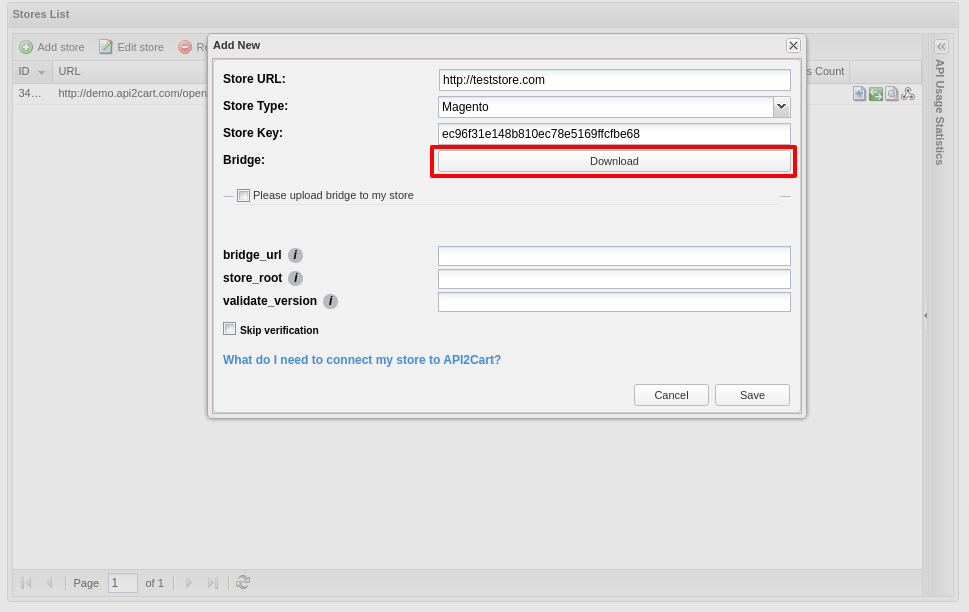 API2Cart requires bridge downloading to establish the connection with your software and get the data from online stores. Using a connection bridge is the best way to ensure safe access to store data.
It is possible to install Bridge file on the online store manually and automatically via API2Cart Plugins.
We recommend using API2Cart Plugins as it is the easiest way to add stores based on open-source shopping platforms. Plugins automatically install a connection bridge to the root folder of the online store. Usage of Plugins doesn't require filling in any personal information.
GDPR and CCPA Compliance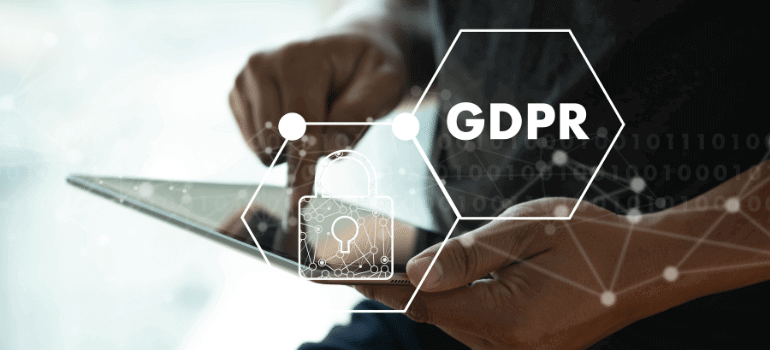 General Data Protection Regulation (GDPR) is an EU regulation on data privacy and protection in the European Union (EU) and the European Economic Area (EEA). This law also addresses the transfer of personal data outside the EU and EEA areas.
API2Cart has taken measures to get compliant with EU data protection requirements that are mentioned in the GDPR. We guarantee that our customers and visitors of the website have the ability to learn what info API2Cart collects and how it may be used. Also, our customers and visitors can ask us to change or delete their personal data, withdraw the consent for personal data processing, etc.
California Consumer Privacy Act (CCPA) is a statute aimed to strengthen privacy rights and consumer protection for California (United States) residents. According to CCPA you can, for example, request us what kind of your personal info we collected and processed over the last 12 months. Also, you can freely ask us to delete your personal data if it is needed.
We do not share your data with any other company unless you give us consent to do so.
How API2Cart Can Use Your Data
API2Cart may use your personal information to:
Enable you to access and use our service
Process and complete transactions
Send you info like subscription confirmations, invoices, transactional messages
Provide you a high-level support
Inform you about technical notices, updates, etc.
Send follow-up emails from the API2Cart team with special offers, updates, useful info that may help to enhance your experience connected with the usage of our service.
In case you have any additional questions on how API2Cart collects and protects its customers' data or want to try to use our service, contact us by email ([email protected]), phone, or chat. We work for you 24/7.