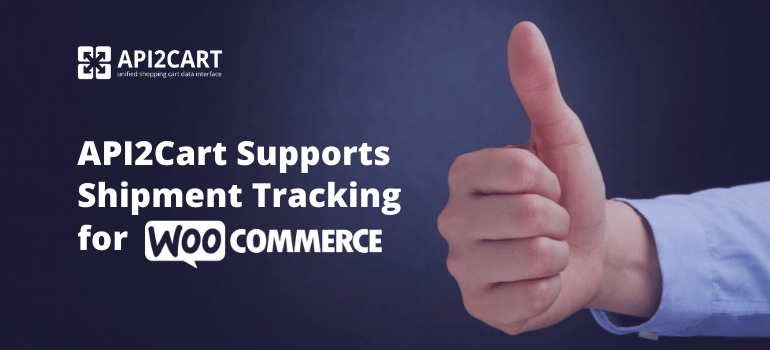 API2Cart always takes care of maintaining the integrations. Now we support WooCommerce Shipment Tracking plugin. This means that API2Cart customers can add and update tracking numbers associated with shopper's orders via the order.shipment.add method.
Shipment Tracking Plugin allows retailers to provide their customers with shipment tracking information. Buyers can track their orders via emails and specially dedicated pages in the account section. The extension supports both custom tracking links and the major market providers.
About API2Cart
API2Cart helps shipping systems and other eCommerce software to successfully overcome problems related to the process of integration. No need to ordeal with data formats and logic that differ for various shopping carts and marketplaces.
We are a unified API that streamlines data communication with dozens of shopping platforms. We empower systems and apps to easily read, update, and process any information from customer stores, including clients' info, products, shipments and orders.
In case you're interested in integrating your system with WooCommerce and 40 other top shopping carts, give a try to API2Cart. Let's discuss how we can work together.