Integrate with Multiple eCommerce Platforms in Less than a Month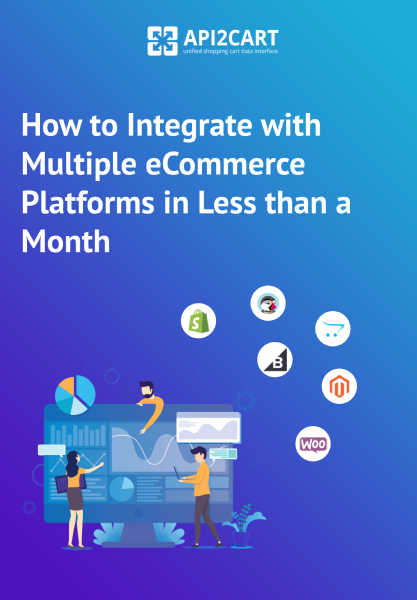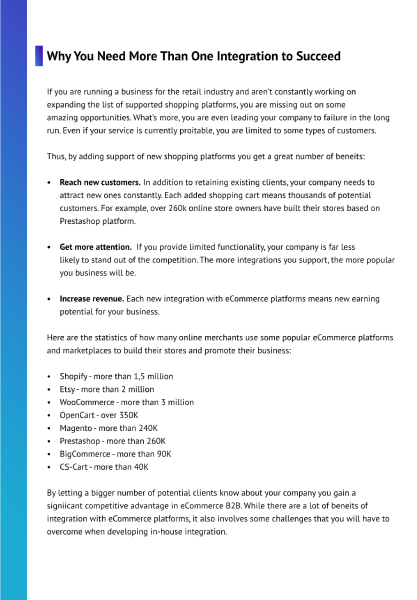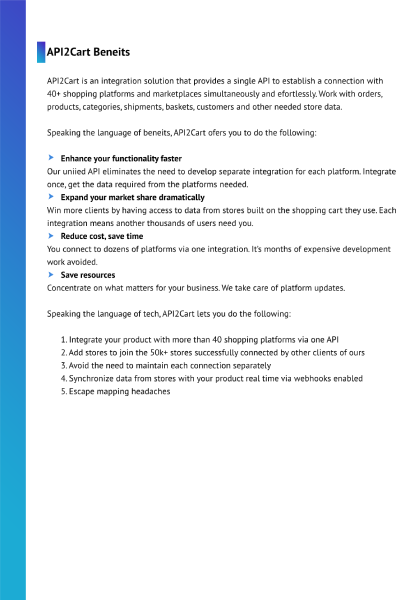 Download this guide and find out why your B2B software needs more than one integration with shopping platforms and explore how to establish a connection with multiple eCommerce platforms fast.
Supported eCommerce Platforms
---
With a unified API provided by API2Cart, you can easily connect your solution with various shopping platforms and marketplaces at once
Does API2Cart support the platform that you need? Start the integration with it now!
---
Register API2Cart account
Add your customers' stores built on any supported eCommerce platform
Work with store data such as orders, products, categories, shipments, customers, etc
Planned platforms
---
Want to integrate with one of these platforms? Vote to put it on our roadmap
Didn't find the required shopping platform? Schedule a call with our manager, and we will add it to our list of supported platforms!
Schedule a call