API2Cart Demo
Introduction to API2Cart and Service Demo
Learn how to integrate your shipping software with multiple eCommerce platforms at once
Get access to your clients' online stores easily
Import, add and sync orders, products, and e-store customers' data
Save your business thousands of dollars needed for integration development and support
Boost your software productivity and profitability
Why Try API2Cart?
API2Cart is a unified eCommerce API. Using it, you can connect your shipping software with Magento, Shopify, WooCommerce, Amazon and 40+ other platforms and marketplaces via one integration. Also, you will get immediate access to all retailers' e-store data and will be able to manage it for different purposes easily.
API2Cart Demo Presentation
Explore what API2Cart is, its benefits, main features, and business cases that it can solve in the sphere of eCommerce integration for any shipping software.
The Demo Presentation consists of the main info on getting started with API2Cart.
Shipping Demo
Shipping / Transportation
Need a Live Technical Demonstration of the Service?
---
Schedule a free call with our experts and see how to use API2Cart and API2Cart API methods to resolve your specific business cases.
Schedule a call
What Our Clients that Provide Shipping Services
Say About API2Cart
---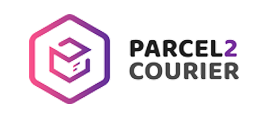 API2Cart allows us to quickly integrate our solution with multiple shopping carts without the need to develop the connection for each one. It saved our company a lot of development time, especially with continually updating API's for each cart, we only have to make now sure we keep one API current. We have had a great relationship with API2Cart so far. Any queries or issues have been resolved very promptly, and we look forward to continuing to work with them!"