API Digest #28: About Mistakes and Vulnerabilities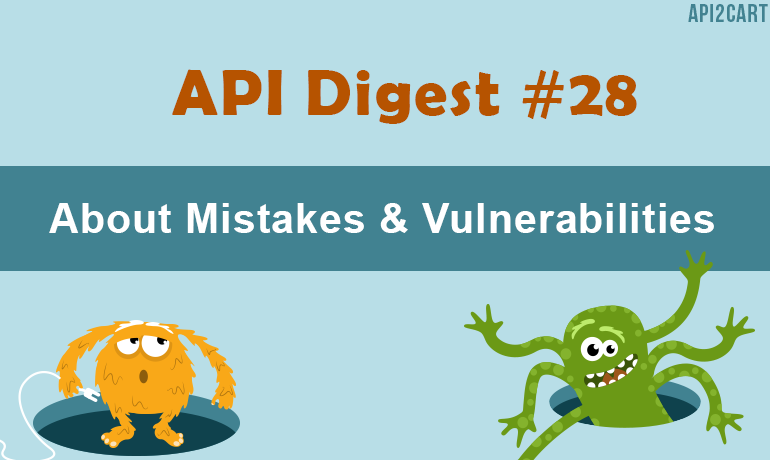 Just as humans, APIs are no perfect. But they can be made good. This API digest reviews materials that will teach you how to avoid mistakes and minimize risks to ensure your API is at least up to par.
Still aren't aware why your apps break even after they have passed all the possible tests? Discover six common API testing mistakes and learn how to avoid them in Neil Mansilla's recent article.
Jennifer Riggins continues writing for ProgrammableWeb. This time, she explains why API providers should dog food their own APIs and underpins her writing with a presentation and a video talk on the topic.
A good API product is more than "something that checks all the functional boxes to be called an API". Matthew Reinbold believes it should have a soul. Inspired by a Pulitzer Prize winning book by Tracy Kidder, he has written a remarkable piece you can find here.
Kristopher Sandoval keeps being creative. Bad weather, hats and SQL infection are now on Nordic APIs blog. Wondering what stands behind? Find the answers here.
François Grante knows why you should build APIs before building tools. Find his arguments laid out from the point of view of development and marketing in this blog post.
Rodney Folz has shared an opinion on what hackathons are today. He believes "we've sold each other for profit and lost what makes us happy". Read more in Selling Out and the Death of Hacker Culture.
Sorry to have missed REST Fest 2015? Enjoy some of the lectures held at the event by going to this link. And do not forget to come back to see if any new videos are there. If eager to go on an API conference or a meetup, find a list of events on webapi.events.
If you have an interesting article to share with the community, feel free to reach out by sending us an e-mail.