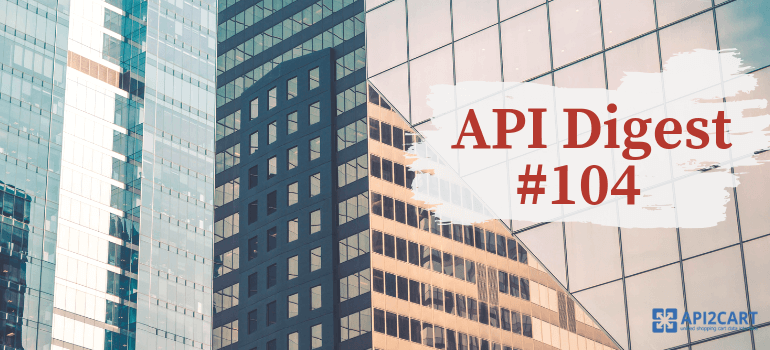 Greetings from API2Cart! We are back with our traditional API Digest edition. Here are the most interesting news from the world of APIs we've collected for you:
---
1. 7 Types Of API Business Models
---
2. 5 Key Benefits of using an API in your Business
---
3. 5 Rules to Good API Development
---
4. How to Secure APIs, the New Shadow IT
---
5. So you have lots of APIs and Microservices – now what?
---
6. 5 Tips on How to Write Great API Documentation
---
Interested in getting the latest news in the API world? Check our digest #103 and #102 as well as stay tuned for the new blog posts.
In case you are interested in unified shopping cart API, your best choice is API2Cart. Click the button below and schedule a call with our expert.