API Digest #30: Why Working with APIs Is Fun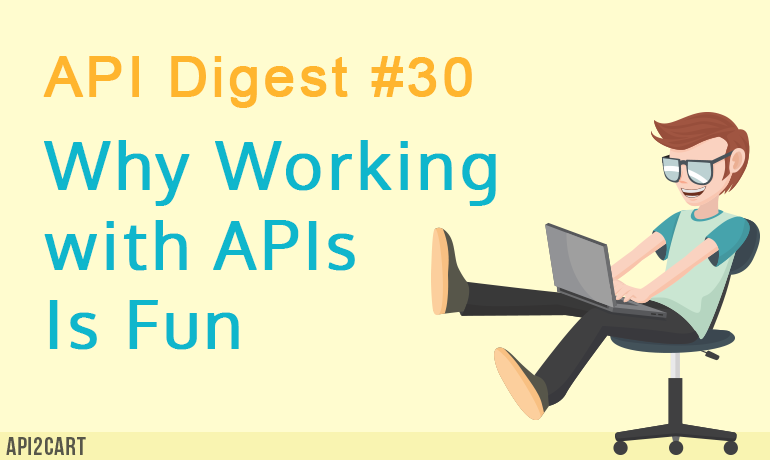 Working with APIs is way more than routine. It is also emotions, relationships, and adventures. Experience them all by reading the articles reviewed in this week's API Digest.
API Handyman has started his Swagger journey beyond generated Swagger UI. And it was like smashing a computer screen. Confused? Find explanations here.
Feeling venturesome? Have a look at API tools for every occasion: 10 API tools released in 2015 you might have missed and that I can't live without by Orliesaurus. See if you have tried them, tweet your final score and join the adventurous people having commented on the article.
Every API developer has their special relationship with APIs. Matt Heusser's is a love-hate one. What is yours?
Kristopher Sandoval from Nordic APIs believes API developers love for 5 reasons: collaborative editing, issue tracking and resolution, its community, its being agnostic, and a few general benefits that make working with it a pleasure. Read details in the article.
One more of the recent blog posts by Kristopher Sandoval is Programming Sponsored Content: How APIs Have Transformed Advertising. In the piece, he discusses the fundamental differences between advertising APIs, the security concerns of their implementation, and the benefits of integrating targeted, specific advertising models driven by third-party APIs.
Phil Sturgeon has shared some of his experience of working with API Blueprint and other specs. Find details and step-by-step instructions in HTTP Documentation with API Blueprint.
Find out how 6 elite industry experts approach API testing in Bob Reselman's post for SmartBear. The gurus talking are Joshua Mervine, Dr. Neil Roodyn, Steve Mays, Bennett Neale, Matthew Clark, and Reselman himself.
Come back for more in two weeks! And in the meanwhile, suggest news and article by sending us an e-mail, and subscribe to our monthly newsletter. :)