API Digest #37: API Definitions and Their Role in the API Lifecycle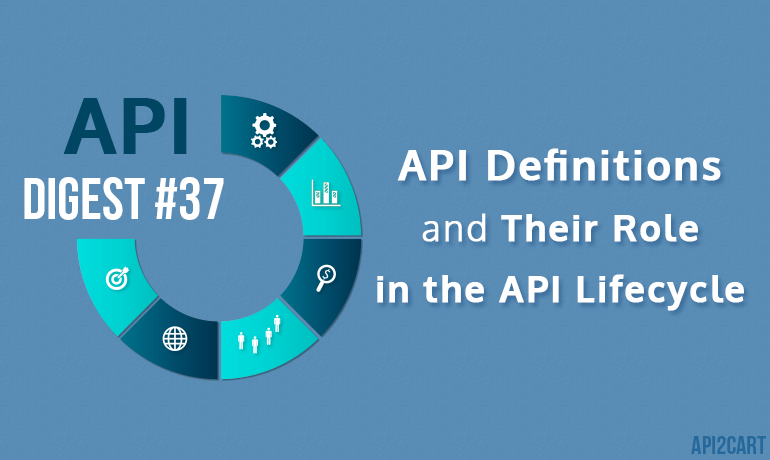 It's been two weeks since the previous API Digest was published, and all this time we were monitoring all the news of API world and selecting especially noteworthy ones. Today we're pleased to share them with you - so take your time and enjoy.
Firstly, check out a "must see" video conversation between two leading tech companies CEOs, Steven Willmott and Jakub Nesetril on API definitions and their role in the API lifecycle. It was organized and posted by API Evangelist Kin Lane, so you can find it in his blog post.
Wondering how to enhance your API experience? Find out how to do this by improving the usability of an API using hypermedia in the post by Kristopher Sandoval. Besides, take your time to check one more no less interesting article shared by this author: What Data Formats Should API Support?
Find out a remarkable article posted by James Higginbotham, in which he has made an acrostic for the word "success" that defines an effective strategy to build your API documentation.
If you're an API developer, you might have heard about Angular - one of the most popular frameworks for API developers to add a front-end to an API. At the end of 2015, a beta version of its 2-nd edition was announced, and now you can discover the 5 big changes in Angular 2 thanks to Thierry Templier's article.
Next article worth being read is the one posted by Mark Boyd. He shares with us his experience on How to Manage the Risk of Losing API Access.
José David Baena has written a useful tutorial on writing an API client for your Rest API with Swagger code-gen that would be interesting to read even for experienced programmers. Another great tutorial that we can't but mention was written by Moritz Plassnig. His informative post will help you to understand how to create a Rails API with the JSON.
You will certainly enjoy two videos that were posted on InfoQ:
That's it for today! Come back in two weeks for more API insights. If you like our API digest, then share it with your friends and subscribe to our newsletter to get even more interesting articles concerning API. In case you have any suggestions, we would be glad to get them via e-mail, or you can also leave them in the comments section below.