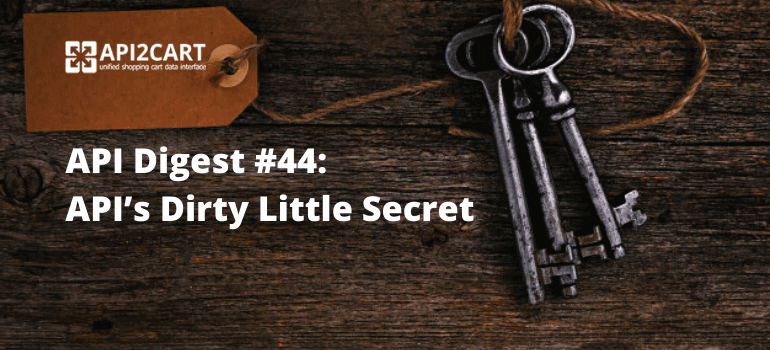 Welcome back to our API Digest series. As usual, we have prepared a new portion of spicy API news and gossips. This time, you will discover an API dirty little secret, disclosed by  Adam DuVander, how to automate some of IT functions, and why OAuth 2.0 is bad for banking APIs.
Adam DuVander knows one API's dirty little secret. Wondering what it is? He shared it in his article.
Turn data from APIs into actionable intelligence and automate bunch of IT functions. How? Learn in Mike Vizard's Making sense of API data is a business challenge.
Meet Trusted Authentication! Find out why OAuth 2.0 is bad for banking APIs and how to fix it.
Read Matthew Reinbold's interview where he shares his professional expertise, talks about his excellent career in Capital One, and reveals his passions and crushes.
How far should API definition languages go? Guillaume Laforge has covered the issue in his recent article.
Are you enterprise going digital? Concerned about the security of your assets? Then this article Security for APIs, or APIs for Security? by Anant Jhingran will be useful for you.
Erik Wittern has analyzed about 260 specifications to learn about the structure of web APIs. Read what he found.
Open Source is losing, SaaS is leading, APIs will win. Confused? Check out Rodrigo Martinez's explanations.
And finally, meet the new API Handyman episode of Tutorial on Writing OpenAPI (Swagger) Specification Part 5 – Advanced Input And Output Modeling.
For more API news and insights, read This week in API land #49 by Guillaume Laforge. That is it for this fortnight's API Digest. Have a great week, and feel free to write your suggestions by email or chat.