API Digest with Morning Coffee Aroma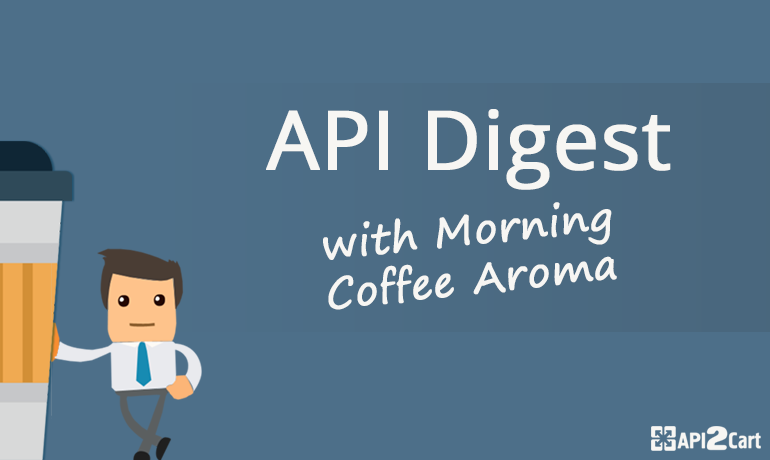 Another Monday, another portion of articles worth reading. Grab a cup of coffee and maybe some toasts to delight your yet hungry stomach with, and loll on your sofa to snack with the morning API digest. Today we are going to crunch seven tasty articles.
Spring has finally come, and Nordic APIs are full of joy to celebrate it with a useful release. They have chosen the 11 articles written in Fall-Winter 2014–2015 season that received the most engagement from their followers and are believed to be the most helpful. Do not miss your chance to get a free The Best of Nordic APIs 2014-2015 Winter Collection e-book.
One more contribution to our API digest comes from Dan Woods and his Why API Monitoring Matters To Every Business article. He covers the topic with the help of such competent people as John Musser, Jeff Phillips, and Simon Guest thus giving a wide look onto the issue.
Bruno Pedro provides us with a fascinating article and grabs our interest again. Designing APIs for Machines reveals the problem of APIs (not) undergoing changes. What is the solution? Read to find out.
SmartBear offers a new interactive e-book to download. Make yourself acquaintance with The API Tester's Essential Security Testing Handbook and learn such things as:
key statistics concerning API security hacks

the anatomy of the latter ones

common API attacks and how to prevent them

what tools will help you automate API security testing.
Manfred Bortenschlager teaches how to build  efficacious API programs and pays attention to the 'design and implementation' aspect in his Building Effective API Programs: API Design and Implementation article. He makes the 'lesson' well-structured so that you do not get lost in the theory. Click the link and enjoy the tips.
5 ways APIs will be the workhorses of 2015 is an article written by Joe McKendrick, the striking title of which speaks for itself.
Have a look at Community Debates API Specification Alternatives by Jerome Louvel to find out  what the best way to write an API specification is. A number of approaches and solutions contribute greatly to the heat of the debate.
Such a fine collection of articles we have just reviewed. We hope that you took pleasure in the API digest and will come back to have some more in a week. Do not hesitate to suggest articles and comment. We appreciate every notification from you. ;)