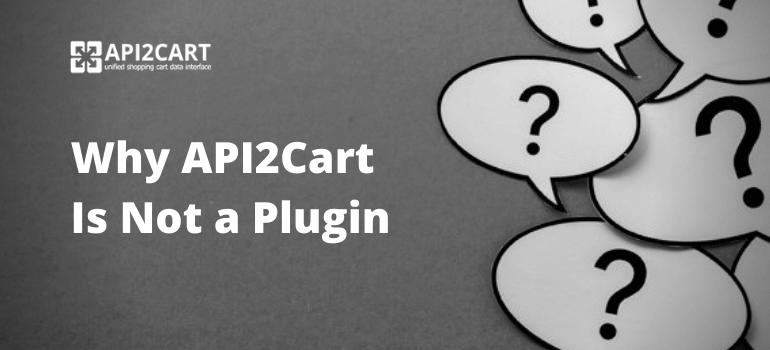 When e-merchants make your target audience, there occurs the challenge of establishing connections with multiple eCommerce platforms. The matter is that your potential clients have their e-stores located on different shopping carts. There is virtually no problem to elaborate an integration module to connect with one of them but developing dozens of 'connectors' may turn out to be a long and painful process, a thorn in your side clawing money out of your pocket.
The Reality
There are more than 300 shopping platforms and integrating with all of them would certainly be a pain. But what would become a much worse headache is maintaining those e-retail platforms and supporting their new versions and features. Not only would it be an ordeal, but it would also take infinity to elaborate. And this time could be spent for better purposes such as core functionality enhancement or work with clients and potential partners.
Large B2B service providers look for a solution that would save time, nerves and money for a rainy day. API2Cart becomes such a way out, as it provides companies with one API that opens up the database of 40+ shopping platforms including such leading ones as Magento, Shopify, PrestaShop, WooCommerce, OpenCart, BigCommerce, and many others at once. And this means no more need to wait for ages for the tremendous and costly-for-their-pocket work to be finally done.
Escaping the Reality with API2Cart
Performing just one integration with API2Cart instead of innumerable ones brings a decent number of benefits. These are:
extended functionality (you get access to the database of oodles of eCommerce platforms and can retrieve products, categories, clients, order, etc. to synchronize the information within your system)
new business opportunities (due to the ability to apply the changes to extend your services)
a wider circle of customers (users of the 40+ shopping platforms become your potential clients)
vast expenses and time loss prevented (no need to hire a developer to work on an integration module and then keep paying him to maintain and update it when a new version comes out)
One of our priorities is your data security. That is why we work with SSL certificate and generate a 32-symbol API key. Our service provides 100+ API methods and a detailed documentation with code samples, an ability to try API responses out, and A-Z explanations. Moreover, our highly qualified support technicians and managers are always ready to answer all possible questions and provide a valuable piece of advice. The number of online shops you can add is unlimited.
If you are planning on or are currently running a service and would like to find out more on how integration with API2Cart can boost your business in particular, do not hesitate to schedule a free consultation with our representative and have all your questions answered and doubts dispelled.