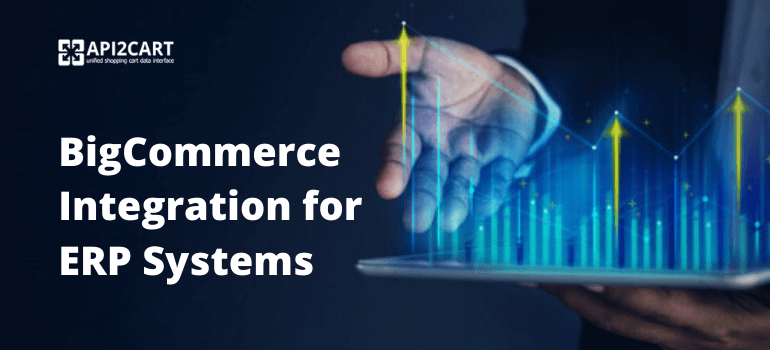 eCommerce stores have become the primary way in 2020 that people use to purchase new things. Fewer and fewer people are going to physical stores because the vast majority are buying household items, gadgets, and even clothes online. While the perspective of the end customers is quite limited on the buying process and their only worry is to ensure they have enough money on their cards or in their bank accounts, eCommerce sellers know that things are more complicated than that.
Sellers know that they need to manage all the aspects related to the buying process, from inventory management and payment, order fulfillment and shipment of the products. For that, they usually work with ERP solution providers that automate tasks and help during the planning, marketing, manufacturing, and sales phases.
As an ERP solution provider, you need to find ways to integrate your system with the essential eCommerce platforms out there, especially if you want to tap into a whole new market of customers for your business. Sellers need your ERP services to save money, enhance collaboration, improve productivity, maintain compliance with rules & regulations, enhance customer satisfaction and enjoy superior inventory management.
In this article, we are going to explore the importance of shopping platform connection for ERP providers and discover the details connected with BigCommerce ERP integration.
Why ERP Solutions Need Shopping Platform Integration?
ERP, also known as Enterprise Resource Planning, can be perceived as an all-in-one system that improves business as a whole. With ERP, eCommerce vendors can monitor their inventory levels, keep track of processing orders, optimize the shipping processes, update inventory, get customized reports, and the list goes on.
Sellers need ERP solutions to store data better, update it across all channels, organize it into feeds, and streamline the buying processes.
For you, as an ERP service provider, integrating your solution with shopping platforms and marketplaces is a must if you want to grow your customer database and tap into new markets. The integrations will enable you to do the following:
Retrieve complete lists of products, along with descriptions, images, prices, variants, attributes and categories
Sync the inventory across all storefronts to show real-time, accurate stocks of products
Get order details and lists of orders
Organize data in personalized reports and keep track of any change
Determine the shipping details, including carriers, addresses, names and tracking orders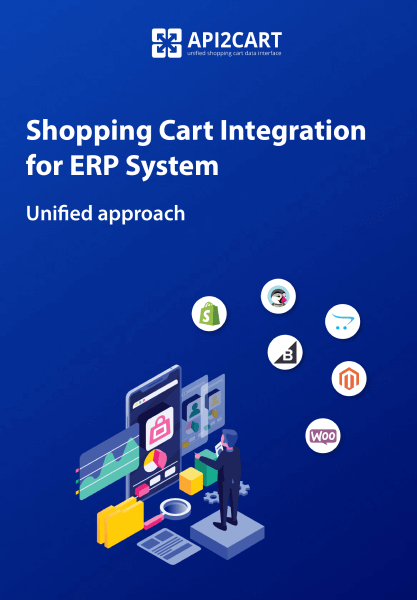 Shopping Platform Integration for ERP Systems
Explore how to develop the integration with multiple shopping solutions easily.
DOWNLOAD THE GUIDE
The quality of your ERP software is directly dependent on the quality of integration with shopping platforms. Thus, ERP integration becomes a must if you want to gain access to a trusted platform that has millions of sellers and offers a wide range of benefits to all its users.
Top Benefits and Difficulties of BigCommerce Integration for ERP Solutions
As you probably already know, BigCommerce is a large eCommerce platform that gives its merchants a wide range of options for setting up their e-shops. BigCommerce gives sellers a lot of control, especially when it comes to content, functionality, and general store outlook.
BigCommerce merchants can add a wide range of plug-ins and themes to ensure the shoppers' experience on their pages is the best possible. Because BigCommerce offers all the tools required to run a successful business, it's no surprise that approximately 50,000 sellers use it daily.
By integrating your ERP solution with BigCommerce platforms , you'll gain access to numerous online sellers that are your potential customers. With the integration, you'll be able to retrieve and manage all the needed information from e-stores based on the BigCommerce platform. As a result, merchants will enjoy automation features and will manage to streamline their processes, such as keeping track of sales, customer data, and product information.
However, you should also be aware of the integration challenges that lie ahead. BigCommerce integration for ERP systems is exceptionally challenging because of several reasons. First, it's quite hard to find developers who are truly experienced in ERP integrations with BigCommerce. This eCommerce platform has its API, so the developer needs to be aware of how to bypass specific problems and overcome process trouble reindexing.
Another challenge you should expect is the costs and time associated with the integration. Successful integration can take weeks, even months. Paying a developer for this entire task can get you well over $20k out of your pocket. To top it all, once the integration is done, you'll need to ensure that the process is continually improved and that any issue is solved ASAP. This costs additional money and takes time plus resources.
The solution to all of these challenges is to use a third-party solution that takes care of all the integrations and gives you time to focus on what matters, which is growing your ERP business and landing new deals with BigCommerce customers.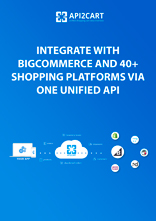 BigCommerce Integration via API2Cart
Explore how BigCommerce integration can help your business become more competitive.
DOWNLOAD
How to Start with BigCommerce Integration?
Because setting up a BigCommerce integration for your ERP solution takes a whole lot of time, money and involves spending numerous resources, it is only logical to use a third-party tool such as API2Cart.
API2Cart is a unified API integration service that allows you to enjoy the seamless connection with BigCommerce, so you don't have to invest any vast resources or time. What's even better is that our tool enables you to connect with 40+ other shopping platforms at once.
API2Cart has a wide range of API methods for ERP systems that allows retrieving, adding, deleting, and managing the data connected with products, orders, categories, customers, etc.
To top it all, you can use our service for 30 days absolutely free of charge. It is time to start leveraging the benefits of BigCommerce ERP integration and take your business to a whole new level. Contact one of our managers to learn more about how we can help you reach your goals.