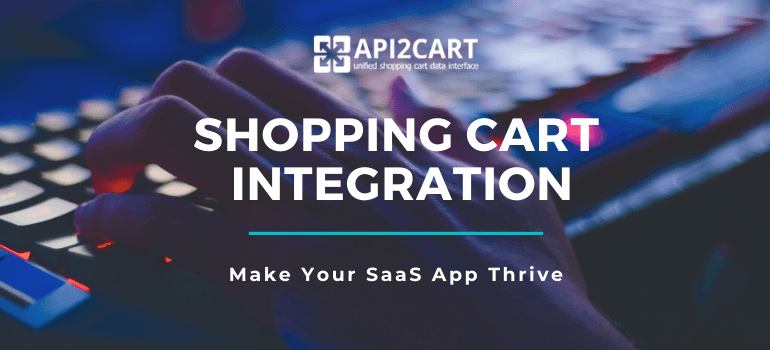 It has long been known that those businesses who want to succeed must constantly explore new channels to reach customers. For you as a SaaS App provider who runs order and inventory management, shipping, warehouse, PIM or any other solution, shopping cart integration means an opportunity to grow your business in numbers.
What's more, the more shopping platforms your solution support, the better are the chances to meet the needs of a larger number of clients. Just to remind - over 800,000 retailers are using the Shopify platform. Thus, you can expand your clientele in times.
However, shopping cart integration is probably one of the most challenging tasks for every eCommerce SaaS App provider. The infographics below will tell you more about the challenges that often happen when integrating with shopping platforms and all-in-one solution that makes shopping cart integration much easier.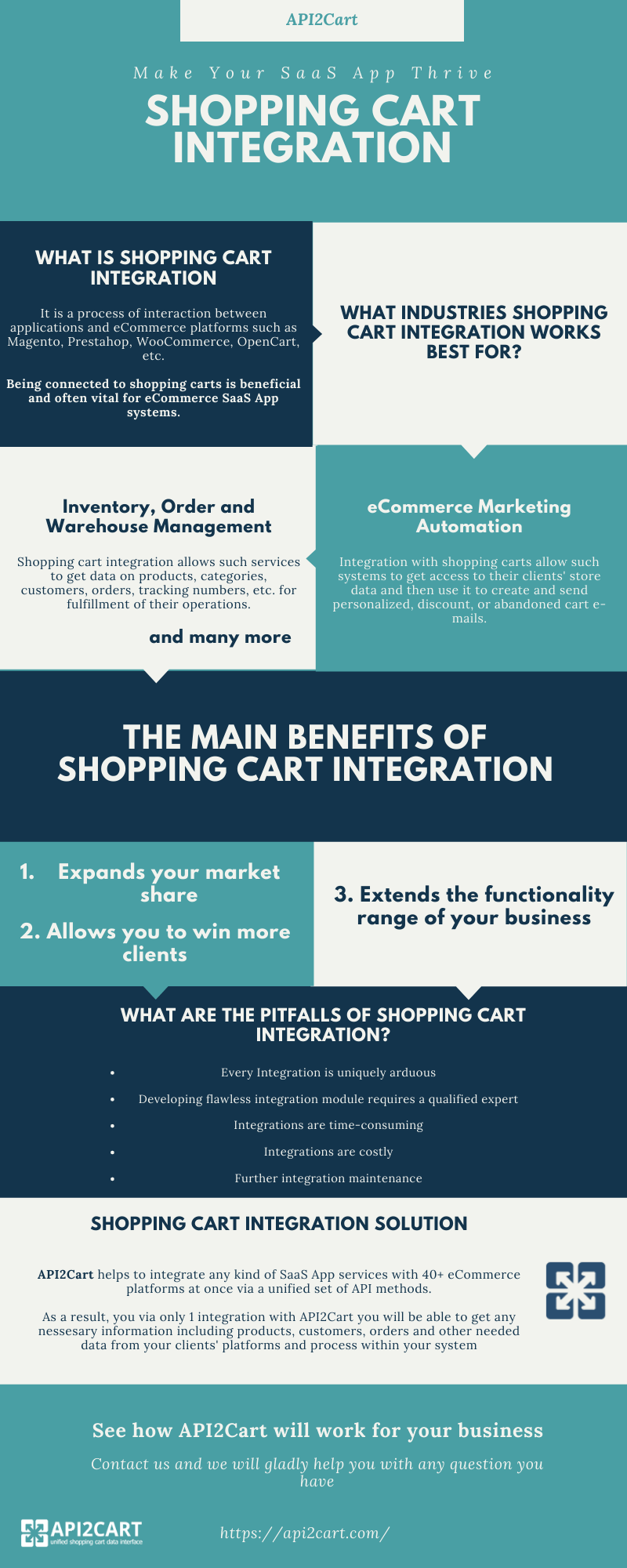 As you may see, establishing shopping cart integration is a lengthy and complicated process that could cost you a fortune. To give numbers, one eCommerce platform integration can take from 4 to 12 weeks and cost $60 or £ 50 per hour.
In case you want to focus on improving your core product instead of focusing on complicated shopping cart API connections, using a single API for shopping carts & marketplaces provided by API2Cart would be your best choice. Detailed documentation and more than 100+ API methods allow you to easily retrieve, update, and manipulate store data such as orders, customers, products, and shipments from any platform that we support. API2Cart provides a scalable workplace in which you can add a growing number of online stores.
For details on how API2Cart works and how we can help you integrate with many eCommerce platforms, contact us with a message or schedule a call with our representative. Also, try how our API can work for your business in a FREE 30-day trial.