X-Cart API Integration: The Secret of Your Future Success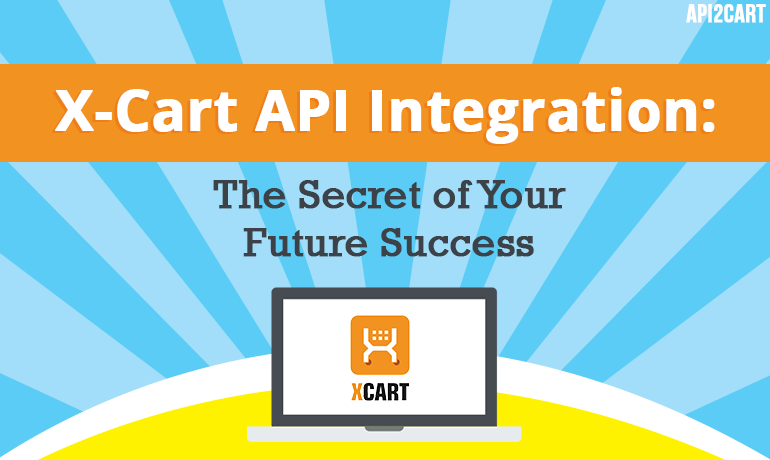 The world of e-Commerce does not stand still. The innovations and new trends of how to organize and carry out a gainful business appear almost every day. It's hard to be aware of all of them. But if you want to succeed and be able to meet any of the up-to-date clients' needs you have to put all the novelties into action.
Application Programming Interface is the innovation that can help you on your winding path to the top of the success mountain. If you're a service provider in one of such industries as e-mail marketing, inventory or order management, data feed management, etc., you can easily outdo your competitors by seizing the advantages you can gain with API2Cart.
X-Cart API
With 13 years of successful experience and more than 30 000 online stores powered, X-Cart has become one of the most powerful shopping platforms in the market. By performing the integration with this cart, you can simply improve your business and expand the number of your potential clients. It also gives you a possibility to retrieve, add, update and sync all the data needed from customers' stores including orders, products, customers and other related info.
The good news is that X-Cart provides an API supporting both JSON and XML formats. It makes it possible for you to get access to the data assets of stores based on the platforms. The API supports 4 methods that allow you to operate the data from X-Cart stores as you need it. They are CREATE, READ, UPDATE, DELETE. To get a more detailed information, go to the platform's documentation.
API2Cart as a Reliable Assistant in the Process of Integration
API2Cart is an effective tool that helps to solve the problem of integration with X-Cart. Moreover, it gives you an opportunity to connect to 30+ other shopping carts at the same time. Its unified API allows you to not only integrate with X-Cart, but also get access to Magento, WooCommerce, BigCommerce, Shopify, OpenCart and other leading carts.
API2Cart provides a well-documented and fully supported API platform to perform data interaction between your business soft and 30+ shopping carts in no time. You can add a decent number of stores to your store directory. If your needs grow even bigger, we are always here to discuss them. To ensure integration security, the service uses SSL certificate together with 32-symbol API key to access the system. API2Cart has everything to help you boost your business if you work in such e-Commerce spheres as e-mail marketing, mobile commerce, inventory management, order management, accounting system, social commerce, drop shipping, feed management, and others.
Leave your doubts behind and take your business soft to a higher level easily with integration via API2Cart. If you have any questions, schedule a FREE consultation and our expert will answer them.