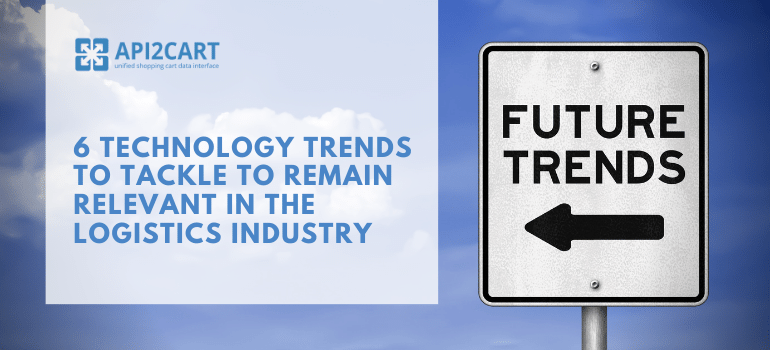 At the Nordic Delivery Conference, Marcus Kückelhaus, the Vice President Innovation & Trend Research in DHL, gave a speech on relevant technology trends in logistics for the next 5-15 years. We have found it extremely valuable and interesting for logistics software vendors and owners of related businesses, such as supply chain or/and shipping management solutions. We could not but share this invaluable insight with you.
Marcus shared insights from the trending research that was conducted by the DHL innovation center. They not only identified the trends, but also tested all this technologies at their company. So here are these innovation technologies and ideas on how to develop them into substantial business opportunities in logistics business:
#1 Big Data
All sorts of businesses use big data for various purposes, like making informed decisions, resource optimization, and improve efficiency. Logistics is no exception and vendors in the industry will also be able to leverage big data to do the following:
elaborate new algorithms and to improve existing ones
lower error rates
manage risks
forecast volumes
consult users about risks in supply chains
stay aware of what is happening in logistics on the global scale
Using big data, DHL managed to decrease error rates in volume forecasting from 12% to 9%, which is a very good result. Big data comes in very useful for planning on launching new business models and features.
#2 Sensor Technology
DHL believes that the use of sensors holds great potential in logistics. They can replace expensive laser scanners and eliminate the need for manual measuring. Motion and depth sensors can be used to calculate the volume and size of items. They also can detect whether containers are full and how much room is left there, how the warehouse space is taken, etc.
DHL tested sensor technology by making sort of a gate with 2 sensors, and it took only 1 second for them to retrieve the volume of the freight this way, in contrast to spending around 30 seconds on measuring the same parameters with a laser scanner.
Another solution that DHL tested was a sensor installed on the forklift with a scale, and this experiment was also highly successful as they were able to get weight and the volume this way as well.
#3 Augmented Reality (Smartglasses)
Smartglasses are what can be of great use in logistics and warehousing in particular. The main benefit of using smartglasses is that they can keep pickers' hands-free, which means workers can do their job faster and more accurately. They can also scan barcodes and get needed visual information with the help of glasses.
Such glasses eliminate the need for pickers to read and check the list, no need to keep and use barcode scanners because smartglasses display the picking list, where goods are located, and where the goods should be put.
DHL has tested smartglasses for three weeks in the warehouse, and the use of augmented reality raised the efficiency of warehouse staff by 25% and they got highly positive feedbacks from workers.
#4 3D Printing
In many cases, it may be better to have a digital model of a product without its real presence in-store. To eliminate unnecessary transportation and storage expenses, logistic companies can present a digital model of a product and just print it on demand on a 3D printer.
DHL experimented with 3D printing on the types of goods they store at their warehouses. They found that around 80% of their goods cannot be reproduced with the help of 3D printing and there are still challenges with quality, cost and product liability. Nonetheless, experts believe that 3D printing will be adopted in the niche markets of industries like healthcare, where products are produced in small batch sizes, with a high level of value and individualization.
#5 Robots
DHL believes that automation and robotic technologies hold great potential for logistics because nearly 80% of warehouses throughout the world are managed fully manually. There already exist robots that yet cannot fully automate the warehouse operations but can support pickers at their warehouse routine. DHL is testing a self-driving picking trolley that can support pickers to load and unload the goods and thus take care of most of the physical activity. Trolleys can follow the operator, drive back to the packing station when they are full, and send empty trolley back to the picker in its place.
#6 Drones
Currently, DHL are focused on employing drones for areas lacking in logistic infrastructure, such as rural areas. They also believe drones will be very useful in high-speed deliveries on a side. The company has already tested both manually managed and then fully automated drones to deliver medicines and found this experience highly successful. They believe there is a big unused potential in using drones for logistics, but there is still a challenge in the regulatory aspect.
In case you run a logistics management solution or other B2B eCommerce software system, consider integrating it with shopping carts via API2Cart. We offer a unified API for seamless integration with 40+ shopping platforms, which help you can save time, money and efforts on multiple integrations.
Try how unified integration via API2Cart will work for your business or schedule a call with our expert for more information about how we can help your business grow.