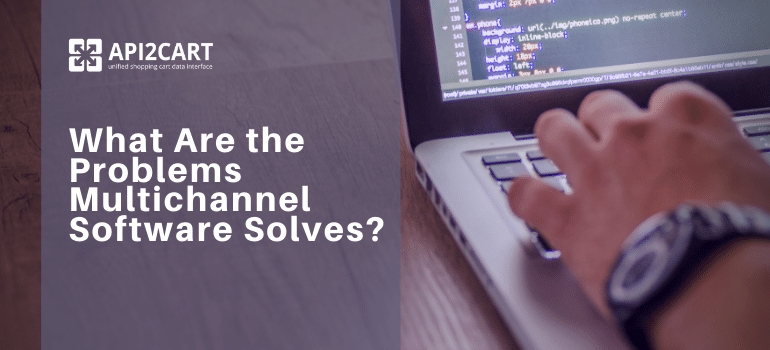 You open online store, add your products on new sales channels, expand the assortment, start selling abroad, open new warehouses. Amount of orders increase exponentially. At one moment you understand that it gets difficult to manage it all. Handling an expanding retail business without a special software is quite a challenge.
In this article we have collected the most frequently occurring challenges growing eCommerce companies face and the ways multichannel software can solve them.
Overselling and Inventory Mess
One of the most popular problems businesses face are overselling and inventory woes. The company often can't control the stock amount properly, and manual counting usually fails. The result is that customers may find the item available in online stores, however, actually, it is already out-of-stock. Multichannel software solves it by automatically synchronizing your inventory with various channels.
Difficulties with Listing and Price Sync
The next challenge concerns the time every beginning company spends for listing and price updating. It is often frustrating to manage all products on multiple channels. In this case, multichannel software enables to easily change prices and automatically update product data from a single interface.
Shipping Issue
Shipping is another problem that multichannel sellers struggle with. It is often difficult to handle orders from different channels. Multichannel software allows to manage all orders from the single system and automate a big part of the fulfilment process.
Lack of Visibility
Companies can't track the situation on each channel. Multichannel software sends reports about them in order to improve and optimize your sales.
So, as you may see the benefits of multichannel software are enormous and they are not limited to the ones mentioned above.
Brand Company with Multichannel Strategy
Multichannel strategy has helped many famous companies to become the leading ones. Marks and Spencer (M&S) is an example of the brand which transformed its traditional retailing to a global multichannel. The key top challenges for Marks and Spencer were to unite online and in-store shopping as well as gain buyers of all ages.
The main decision was to change the brand's design and multichannel software helped to implement it. M&S has provided shops with iPads and touchscreen displays to make it easy for customers to browse and order items and thus, they brought the online experience to the store. Such changes attracted new potential clients of different ages.
Conclusion
Multichannel software has become the solution for many challenges faced by business owners. It helps companies to increase their income, win more potential clients and become more competitive in the global market.
In case you are multichannel software provider, you have to integrate with shopping carts and marketplaces to perform all the management processes. However, getting connected with a platform is always time-wasting and expensive.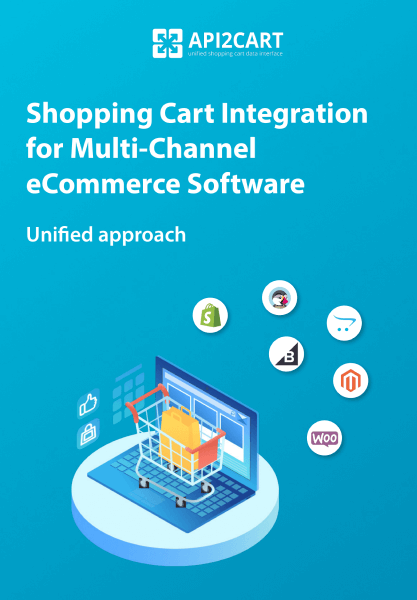 Shopping Platform Integration for Multichannel Systems
Explore how to develop the integration with multiple shopping solutions easily.
DOWNLOAD
There is a better alternative: use unified shopping cart API, provided by API2Cart. It enables to integrate with more than 40+ shopping platforms and marketplaces such as Shopify, Squarespace, Ecwid, Lightspeed, Neto, and others. There is no need to make separate connections, just integrate with one API.
If you want to get know more about how API2Cart works, click the button below and schedule a call with our representative.