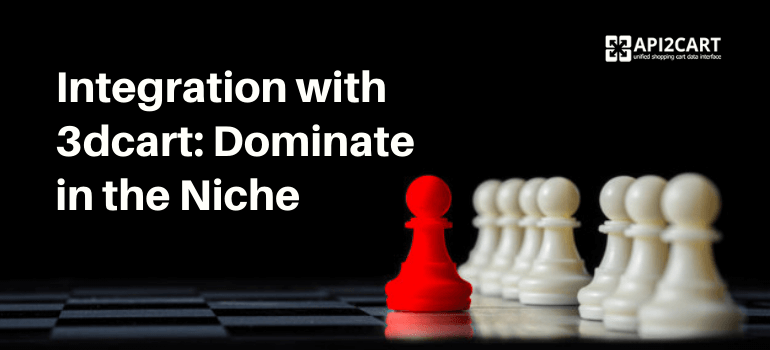 Probably, every merchant once in a business career has been in a situation of total uncertainty. And there is no wonder as the market's conditions are changing constantly. Management expert, author, and teacher, Peter F. Drucker said - "The best way to predict the future is to create it". This quote is so true because everyone is free to make the business in appropriate to his wishes way. However, in order to be competitive, you have to tap into modern technologies and spread it over your trade.
Viewed more deeply into the market's standards and innovations, API is probably the most hyped term. It appears to be the right tool to extend eCommerce possibilities and shift to a new level. 3dcart integration using Application Programming Interface (API) appears to be a robust way to solve a lot of business obstacles. In case you provide services in such areas as shipping, order and inventory, warehouse management, marketing automation, dropshipping automation or others, access to this platform will bring a lot of competitive advantages.
3dcart is a great solution that powers over 25 000 stores. Integration with this platform gives you access to all carts' clients in no time, helping to increase your business possibilities and the income easily. And imagine, if there is an opportunity to connect to all industry leaders simultaneously. Exciting, isn't it? In such a case you will get 1 mln of platform clients as your potential ones. However, establishing integration appears to be a technically complex process that requires appropriate expertise and knowledge in a specific carts' logic of data storage.
API2Cart is a robust way to solve the problem. It provides you with a single API to perform connection to 3dcart and other platforms, like Magento, WooCommerce, BigCommerce, Shopify, OpenCart and others. Once, there is a connection with 3dcart, it means you have it for 40+ others. Easily gather all needed data from the clients' stores and integrate it with your business soft.
Go through this infographic to find out more about 3dcart integration as a way to enhance your e-Commerce and API2Cart as a hand of help to establish connection.
Business-to-business success is based on strong relationships and API2Cart underpins the technical communication between trading partners. So, dispel all doubts and integrate your eCommerce soft with (Shift4Shop)3dcart. If there are some questions to ask, schedule a FREE Consultation and our expert will help you!