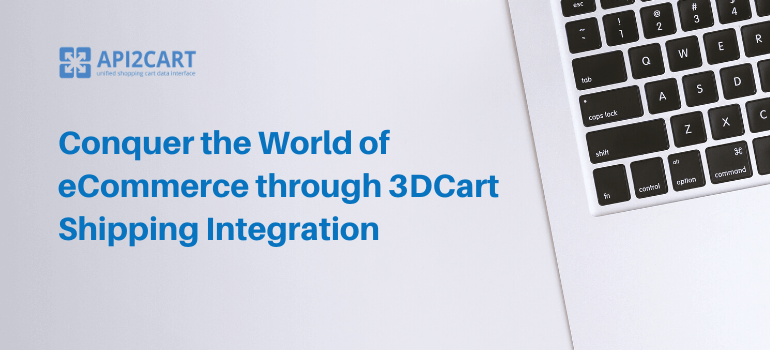 How to Become the Optimal Shipping Management Solution?
In order to flourish and expand the customer base, shipping software vendors need to keep an eye on ways to become more useful and versatile. And the optimal way to fit the needs of wider customer segments is to integrate your shipping management software with different shopping carts. Once connected to the platform, all its users become your potential clients. Along with all those benefits, listed above, integration also gives you an opportunity to expand the functionality range quickly and easily (when your service is integrated).
Pitfalls of 3DCart Shipping Integration
E-retailers build their online stores based on different shopping platforms, and when it comes to choosing which platforms to work with, demand and popularity play a significant role. Being among the leading shopping platforms widely used around the world, 3DCart comes as one of the first options. If you want to expand your business scope considerably, think of integration with many shopping carts. Actually, the more supported platforms, the better result.
The thing is that the integration process is complicated and requires significant time and money investments. Firstly, you will need to find an experienced developer to elaborate on the bugless integration module. This process usually takes at least a month and costs a few thousands of dollars. Secondly, when the connection is established, it requires further maintenance and updating. What is more, every shopping platform has its unique API architecture, which means you will need to elaborate on each integration literally from scratch.
Shortcut to Multiple Integration
Luckily, there is a way to integrate with multiple shopping carts at once. API2Cart provides a unified API for an easy integration of shipping and other B2B solutions with 40+ leading shopping carts. Through only one integration you can get access to multiple shopping platforms and retrieve information on customers, orders, products, tracking numbers and shipping addresses, and process them within the system. You can also use the extracted data to process orders, automate tracking and organize it into shipping labels.
So if you are running a shipping system or any other kind of B2B service, try how integration with Shift4Shop and many others will work for your business. If you have any questions to ask, schedule a сonsultation with our expert and discuss the details.