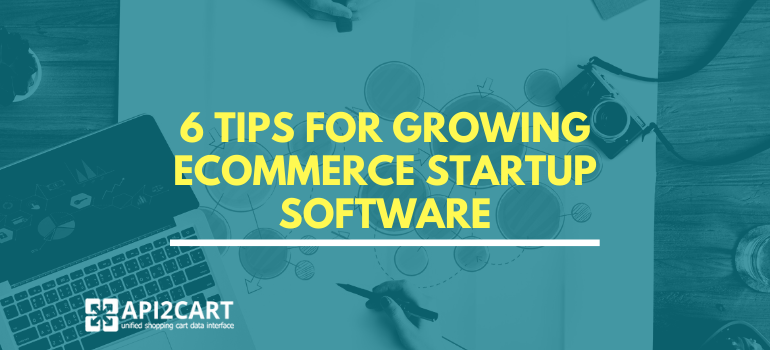 Establishing a successful eCommerce startup software is hard work which demands constant improvements to be done. Due to the wide range of ideas and growth hacks, it's often difficult to choose the ones that would best serve your needs.
Therefore, we've prepared some tips on how to boost the growth of your eCommerce startup software.
1. Analyze the competition
Looking at your competitors and dreaming of getting the same position is not going to earn you anything. You have to start learning from them, analyze their success, and figure out the reason behind it. It would give you the chance to find out a competitive advantage on them when you know what they have and what they don't. How are you supposed to do this?
Differentiate between your service and your competitors. Customer surveys can help you to mark the best sides of your eCommerce startup software. Knowing your competitive advantage, focus on heightening it.
2. Customer trust is a must
Customer trust plays a vital role in determining the success of your eCommerce startup software. When visitors visit your website, it is essential to provide them with robust customer experience. For you to turn those visitors into regular paying customers, building up their trust is the key.
The process starts with describing your services authentically. Make the "About Us" page speak thoroughly about what you serve. Next, specify a clear and comprehensive privacy policy. Customer support is another crucial factor you need to ensure. Make sure that you keep the promises you made to your visitors when they were buying from you.
3. Define your goals and values
As we mentioned previously, finding the core values of your eCommerce startup software is of high importance. Your business decisions must be based on these values of the company.
Next, define your goals. These goals are ones that you wish to see your company after a certain period. Objectives do not stick to a limit. They keep changing, giving your business a new competitive advantage each time. Figure out the number of employees, the company revenue you are expecting, and shareholders of your company. You can then establish your goals quickly.
4. Improve SEO & Content Marketing
To enhance your customer base, it is essential that you are visible to them when they search for your service. Besides all other social media and advertising platforms, search engines are the biggest drivers of eCommerce sales. To be a successful eCommerce startup software company, you need to be on the top search engine algorithms. They keep updating, and you too have to with them.
SEO is incomplete without engaging content. You should ensure the authenticity of your content and make its readability score high to deliver the right value to your customers. People tend to believe you when they get enough information about your service. Therefore, it is necessary to tailor your content accordingly.
5. Measure your progress
You would not get a straightforward technique to grow your eCommerce startup software. You have to take pauses and measure what you have achieved until now, to get the right direction to move forward. How are you going to do this? You have to set growth metrics to ensure a constant increase in your sales and accountability.
Another option you can work on simultaneously is the key performance indicator (KPI). Set up KPIs for your marketing strategy and report those regularly to maintain uniformity in your performance. Doing this, you are bound to figure out the hidden problems and solve them to improve quality.
6. Use third-party solutions
Third-party solutions have become a necessity for every eCommerce startup software company to handle all the business operations in a streamlined way. They take care of your product management, stock, and other related activities. They are capable of automating many tasks, allowing you to focus on other essential business functions.
For your eCommerce startup software there is definitely a concern on how to easily and fast integrate with shopping carts and marketplaces to increase your clientele. Establishing these connections one-by-one manually is harrowing. Furthermore, the cost and complexity per integration worsen the situation even more.
The better option is to use a third-party solution such as API2Cart. Via only one integration with API2Cart you can get connected to more than 40 eCommerce platforms in one go. As a result, you can work with store data such as products, orders, categories, customers, baskets, etc.
One more bonus is that we have a special pricing plan for startups which is much lower than the basic ones. Also, we provide you with a free 30 days trial period to try how our service works.
Do not hesitate and start transforming your eCommerce startup software right now!