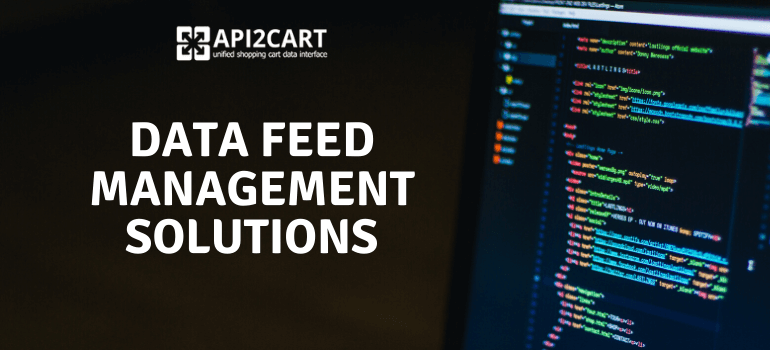 So, you have started your successful e-commerce business, and it works just as expected - people buy your products. The next thing you might want to do is to send your products to be sold on various shopping channels where more potential buyers will see the items you sell. The challenge to overcome here is the requirements each platform has for the product feeds and the time to be spent to make the feeds appropriate.
If you would prefer to save your time, you could use data feed management software that would do the work for you. It is familiar with what information each shopping channel requires to be provided, so it does not take long for it to retrieve product data from your store, order it according to marketplace requirements and send it there.
We have found some trustworthy data feed management solutions and reviewed them just in case you are interested in such a service and do not know what to start with.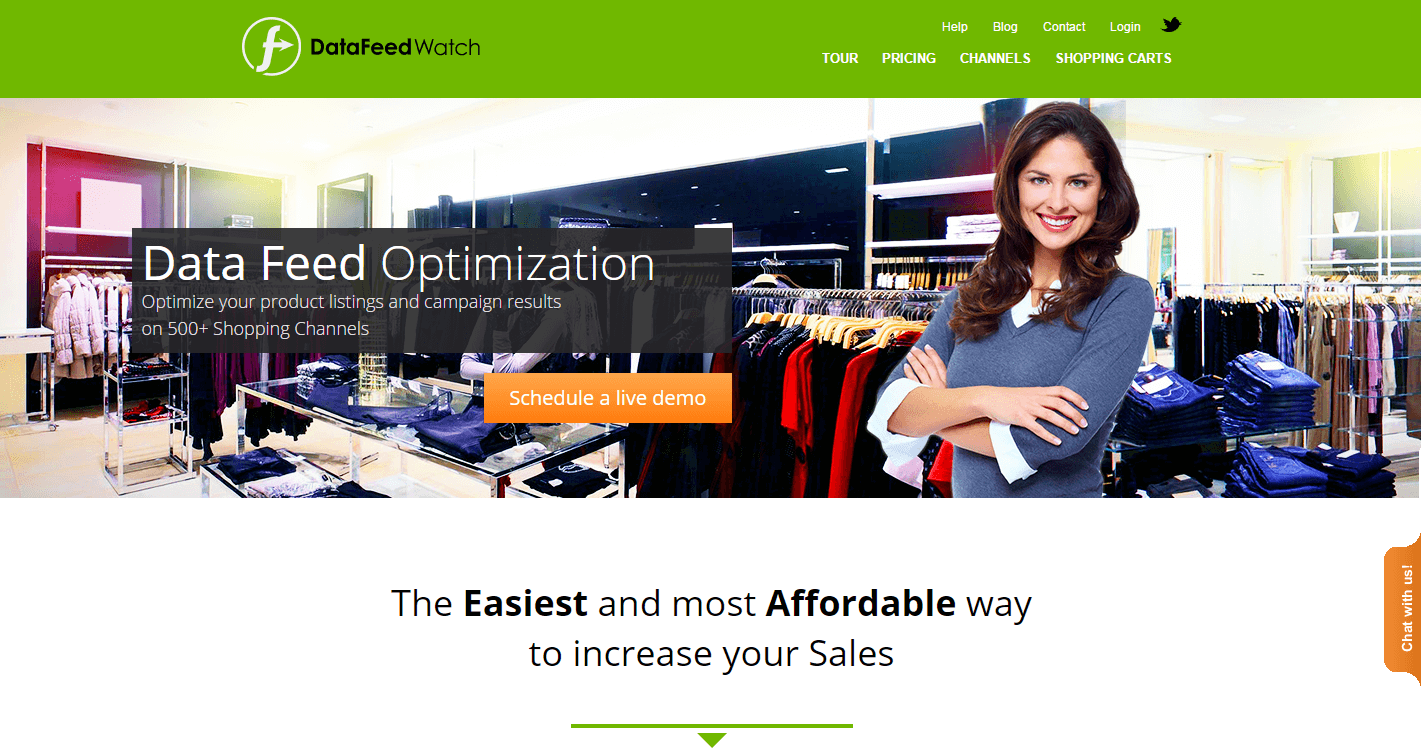 DataFeedWatch is a leading data feed management solution that will help you increase your sales easily. It works with every possible shopping cart and all the channels in the world which makes 500+ channels in more than 30 countries.
Other advantages of this solution are:
being easy to use
feed updates (changes in your store are instantly reflected in your feed)
optimize campaigns
centralized feed management
any xml / txt / csv file import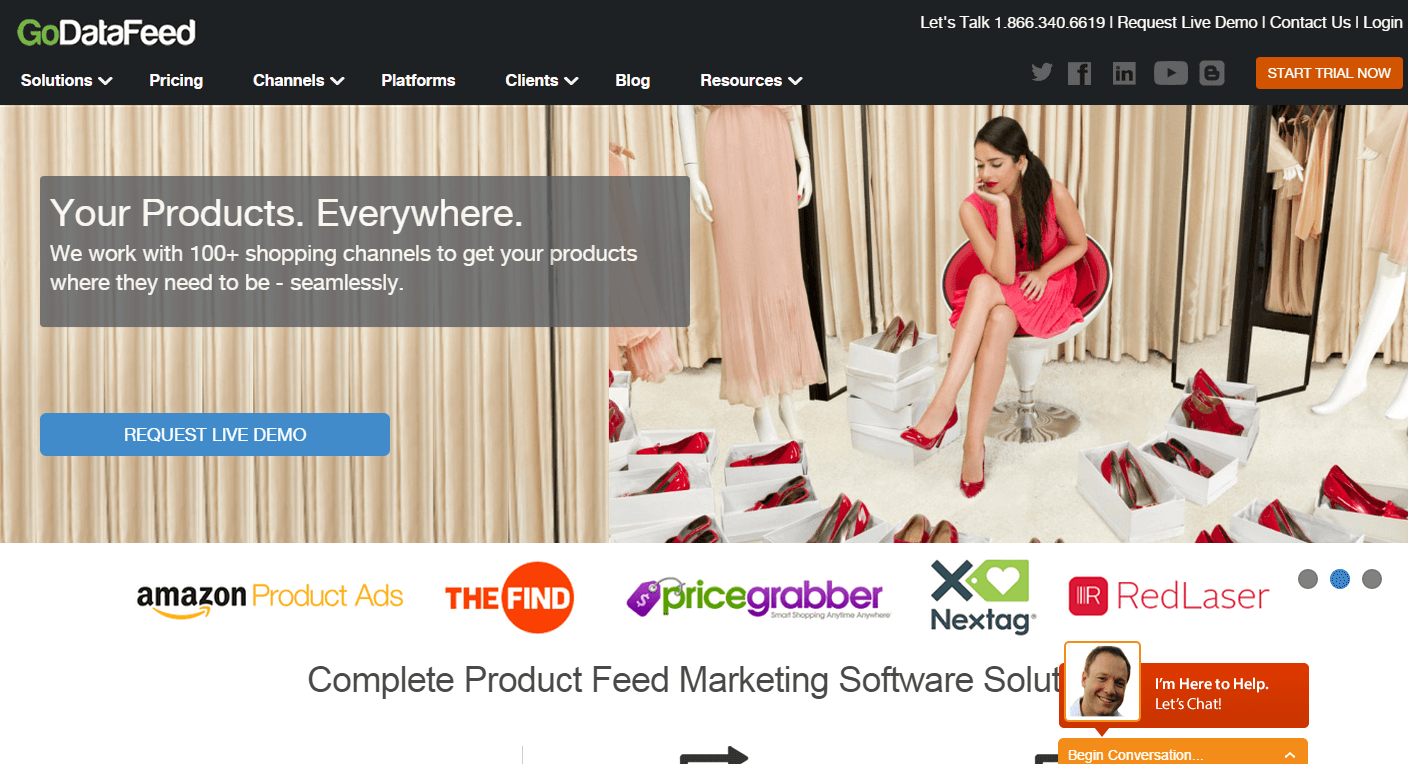 GoDataFeed is integrated with 100+ shopping channels which makes it possible to get your products where they need to be. It provides robust shopping feed management and optimization tools to help you customize your feeds, create campaigns and track which channels and products are generating more sales.
The features to be mentioned are:
powerful analytics
cost reporting
product data optimization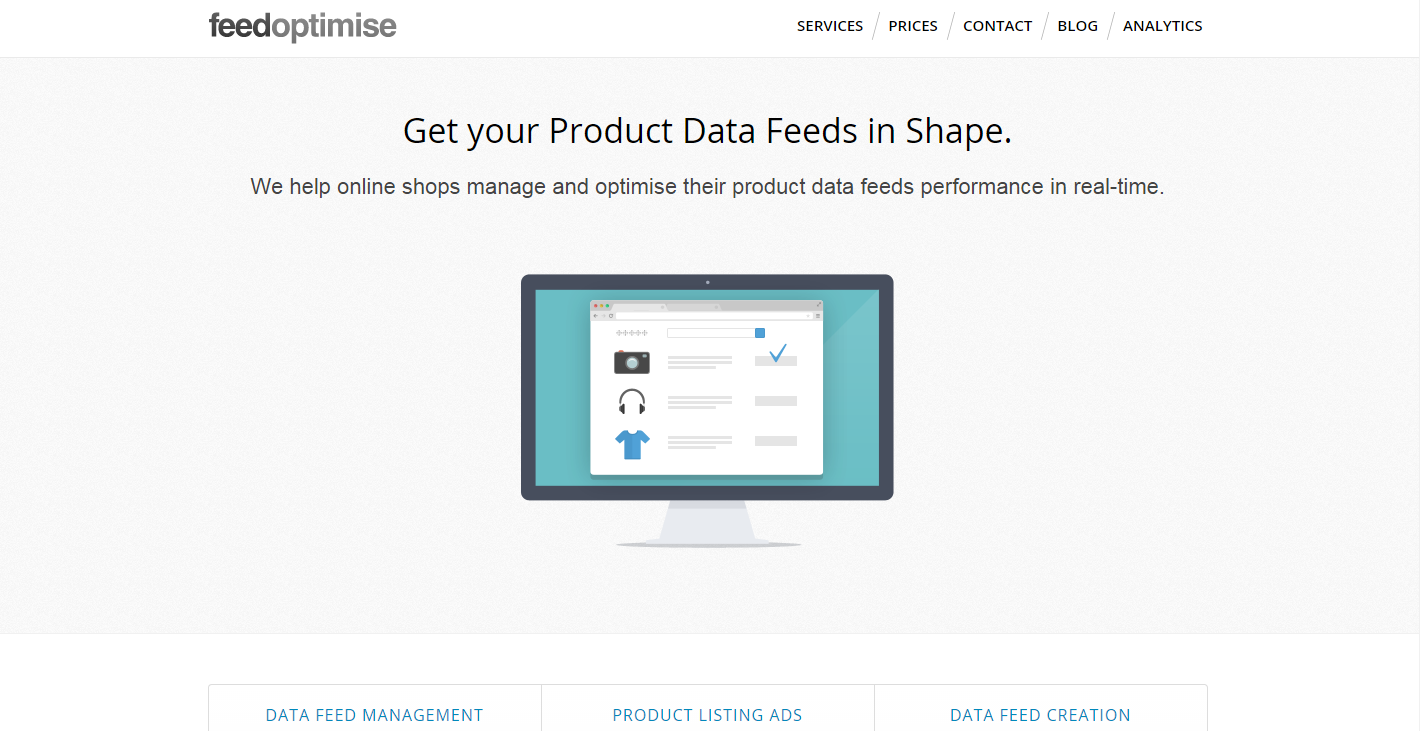 Feed Optimize promises to "get your data feed in shape." The service helps to manage and optimize product data feeds performance in real-time by taking care of the entire data feed management. It leaves you with analytics and optimization tools to control your profitability.
The company offers:
website data scraping & feed creation
real-time shopping feeds performance analytics
product feed management & optimization
affiliate networks product feed management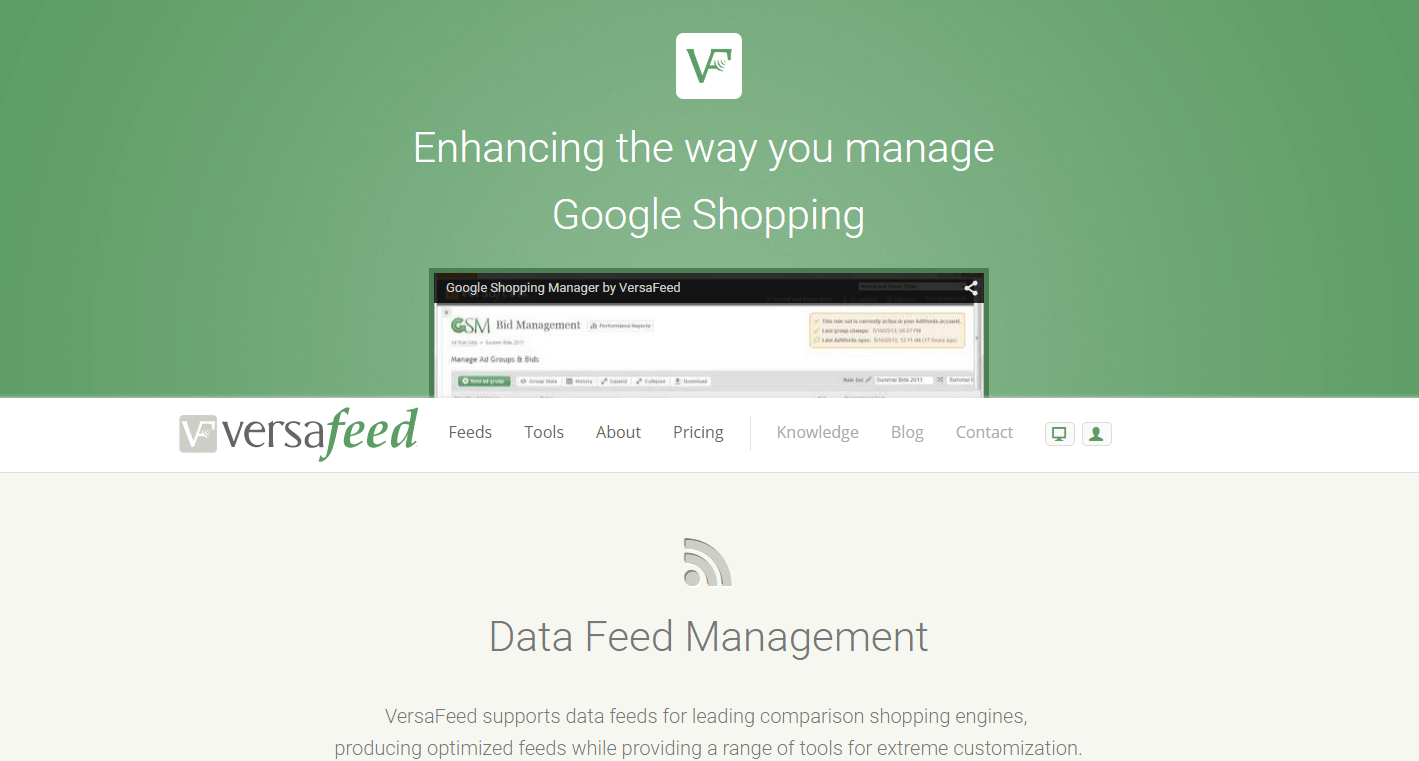 VersaFeed a data feed management service that generates data feeds for various comparison shopping engines and affiliate networks. Some of their partners are Shopify, Volusion, BigCommerce, Adobe, and others.
The service offers a set of powerful tools:
import from source feeds, databases, e-Commerce platforms, and even website crawls
easy feed modification
immediate notifications regarding feeds and accounts
timeline data comparison
If you own a data feed management service and would like to widen the circle of potential clients by obtaining access to the database of 40+ popular shopping platforms including Magento, Shopify, WooCommerce, Bigcommerce, X-Cart, 3dcart, Volusion, VirtueMart, Ubercart, etc., do not hesitate to schedule a FREE call with our representative.