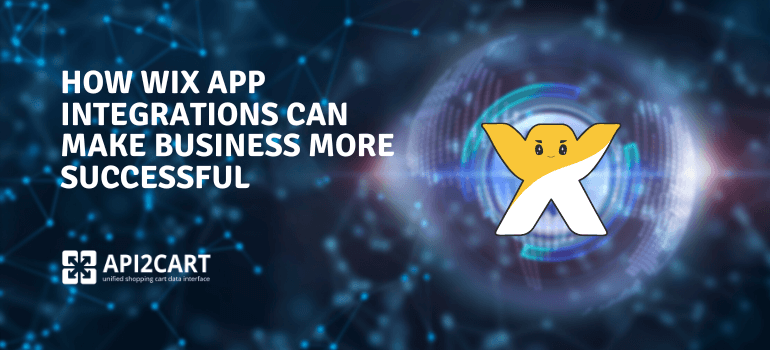 As eCommerce sales continue to grow on a global scale, businesses are facing an increasingly competitive landscape. Online sales are expected to be 22% of all retail sales worldwide in 2023. To be successful in today's market, SaaS software providers need to have robust app integration capabilities with reliable eCommerce platforms. In particular, software-as-a-service (SaaS) systems that help online merchants need to be able to integrate seamlessly with the best eCommerce platforms in order to deliver the most comprehensive and useful services possible. Whether you are considering expanding your own business offerings or simply looking for the best system for your current customers, it is critical that you focus on finding an eCommerce platform that can keep up with the constant demands of modern consumers. With robust integrations and core functions, it is clear that your software has what it takes to meet and exceed today's business needs.
When it comes to choosing a shopping platform, there are many factors to consider. Today, many options are available that make the decision-making process quite difficult. eCommerce platforms, which we meet on the Internet, have various advantages and disadvantages. In this regard, Wix stands out as one of the leading options for SaaS software providers.
Wix has an astounding market share among eCommerce businesses, with nearly 8 million active stores and the number of online stores continues to grow. It has a market share of over 43% and is popular in over 190 countries.
Whether you are just starting or already have a thriving online business, Wix app integration can significantly increase the business's profit.
In this blog post, you will learn more about the importance of developing Wix app integrations and the simple way to connect your software with this shopping cart.
Benefits of Wix App Integrations
As a software business owner, it is essential to constantly look for ways to grow and expand your company to maintain market competitiveness. One powerful way to do this is through Wix app integrations.
By connecting your business with Wix, a popular platform used by thousands of users every day, you can tap into a new group of potential customers who may have not been aware of your products or services before. Wix is popular in countries such as the USA, Great Britain, Brazil, Canada and many others. Thus, such integration allows your software to enter new markets.
In addition, Wix integration offers many benefits for businesses. With versatile features and functions designed to improve user experience, it allows you to access crucial product, category, order, and customer data seamlessly from multiple e-stores based on Wix. As such, integrating with this powerful platform can provide a much-needed boost to your business by helping you capture more leads and generate more sales.
When it comes to increasing revenue and profits for business, Wix app integrations can be a powerful tool. More customers mean more profits. So not only does this shopping cart help to bring in more customers by making your products or services more readily accessible, but it can also provide a competitive advantage over other companies in your field.
However, building integration with Wix is not an easy task. It requires constant updating, testing, and bug-fixing to ensure everything is working properly and seamlessly. This process can be time-consuming and frustrating, especially when unexpected issues arise.
Wix Integration Issues
Wix integration development can be challenging for any software company, as the Wix platform constantly evolves. It means that keeping your integration up-to-date and in sync with changes on the platform can be difficult and time-consuming. In addition, there are other problems:
If you do not use a third-party solution, you will need to hire developers to create integration for you. It can be expensive, especially if you have a small team of developers.

Furthermore, your developer must have extensive experience working with the different parts of this complex system to ensure that any bugs or issues are quickly identified and resolved.

In addition to requiring specialized knowledge of the Wix API and logic, developing an effective integration also demands significant time and effort.
But with integration solution and dedicated resources, Wix app integrations can help take your business to the next level.
Easy Way to Develop Wix App Integrations
If you want to increase the value of your software, integration with Wix is a great way to do it. Wix offers a robust API that allows you to add features and functions to your applications easily. And because Wix is a popular platform with a large user base, integration with it can help you reach a wider audience.
The easiest way to develop integration with Wix and other eCommerce platforms is by partnering with a third-party integration service like API2Cart. It allows to implement integration with more than 40 different eCommerce platforms, including popular platforms such as Wix, Amazon, eBay, Etsy, Magento, Shopify, WooCommerce, BigCommerce and X-Cart. By using API2Cart, your SaaS app will gain access to all of the data stored within these various stores and marketplaces, allowing you to perform tasks such as order management, product additions and updates, shipping logistics, customer management, and much more.
It can save you time and effort compared to the development of each integration separately.
API2Cart also offers comprehensive documentation and detailed connection guides to make integration as straightforward as possible. With over 100 designed API methods at your disposal, you can easily work with different store data entities and ensure that your SaaS app is always up-to-date. And if you are looking to see if this solution is right for you, you can take advantage of their free 30-day trial account to test out their features and functionality.
So if you're looking for seamless Wix app integration, API2Cart is the ideal iPaaS solution for today's dynamic eCommerce software.
So why not take advantage of the many benefits of Wix app integrations with API2Cart?
Contact API2Cart
today to learn more about how to integrate your B2B eCommerce software with Wix easily and fast.