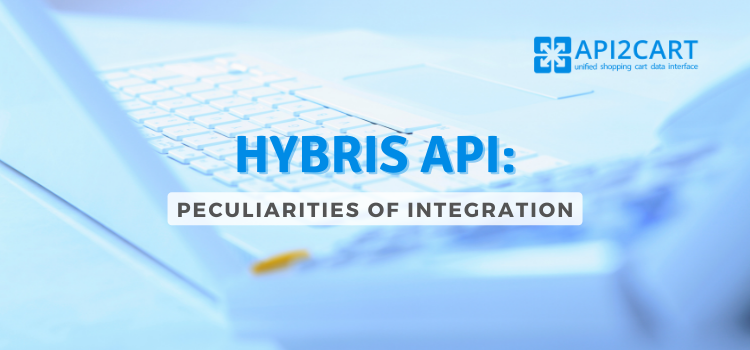 Today, there are many platforms that help retailers build their online stores. If you provide shipping, order and inventory management, or a warehouse management application, then you know that the more shopping platforms your software supports, the better positioned you will be to meet customers' needs. That's why it is so important to integrate your system with as many eCommerce platforms as possible.
Developing integration with Hybris API is a great way to attract new customers, drive sales, and establish your brand as a leader in the industry. So let's take a look at how you can easily integrate your eCommerce solution with Hybris, and why it's essential to connect with this platform.
Why You Should Integrate With Hybris
Hybris is one of today's best eCommerce platforms. It's the top choice for many prominent companies in the US, UK, and other European countries. The Hybris platform has over 19,000 customers, making it an excellent choice for eCommerce software vendors looking to expand into new markets.
With the Hybris API, you can access products, orders, customers, and other store data. Thus, software providers who have access to this data can add many new functions to their systems.
The Common Integration Difiiculties with Hybris API
Integrating B2B software with multiple eCommerce platforms is no easy task. If you'd like to integrate your software with various shopping platforms, you'll need a lot of effort and expertise to understand the logic of everyone.
Connecting to the Hybris API can also be tricky. So we'll cover some of the main problems here.
To integrate Hybris, you'll need to use technical skills to access information in the store's framework because it stores data in a distinctive way.

Hybris documentation is not that well organized. With so many different versions, it can be difficult to find the answers you are looking for.

Many competing eCommerce platforms, such as Magento and Shopify, have more active online communities than Hybris. Currently, there are fewer than 1,000 registered users. Furthermore, the support center frequently fails to offer clear explanations of problems.
As mentioned above, it can be hard to integrate with the Hybris API because you have to have a lot of technical expertise. That is why it is important to try and make things as simple as possible.
Hybris API Integration Solution
Integrating with multiple eCommerce platforms can take a lot of time, work, and dedication. The easiest way to connect to various shopping platforms, including Hybris, is by using a third-party integration solution.
For example, API2Cart provides a unified API to integrate with a number of eCommerce platforms and marketplaces, including Hybris, Magento, Shopify, BigCommerce, PrestaShop, WooCommerce, OpenCart, and others. Some of its benefits are:
a unified API to connect to 40+ eCommerce platforms

more than 100 API methods that you can use to get, add, update, and sync product, customer, and order information

save time and internal development resources to integrate your system with all the carts

constantly adds new platforms and upgrade already supported carts

provides you with full technical support and any customization you require
Sign up for a free 30-day trial account and see how API2Cart can help you solve your business needs. For more information, book a free consultation call with our experts today.