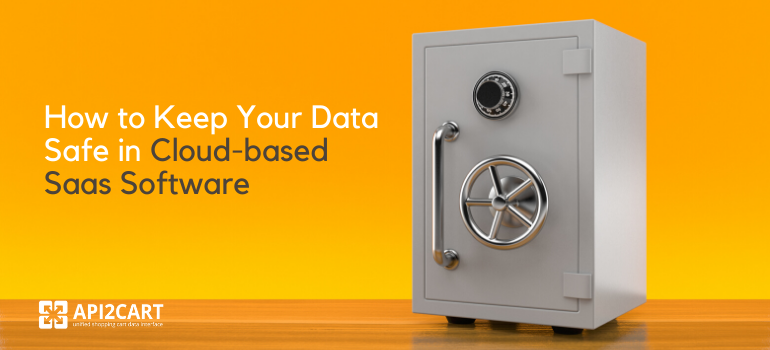 Companies are actively adopting cloud-based services for various business processes, such as accounting and billing, marketing, sales, and customer service management. SiliconAngle reported in 2015, that more than 60% of companies' IT apps are on the cloud, and the global market for cloud computing is expected to reach more than $79 billion by 2018.
This growth largely due to the numerous benefits the software-as-a-service (SaaS) model brings. The main benefit is probably that it makes affordable to all companies the type of software, which used to be affordable only to large corporations.
Despite the fact that the top SaaS vendors typically adhere to high standards of security, recent security breaches, such as the massive MySpace hack, clearly show how important protecting the information put into the cloud is.
Go through these tips that can help you ensure that your data is secure in cloud-based applications, like shipping management software or inventory management services.
1. Examine your SaaS provider-to-be thoroughly
There are lots of solutions within each type of application, which means you have multiple choices. To the big extend data security depends on the vendor, so choose carefully.
In particular, give preference to vendors that use password-protection and user controls that limit access to valuable data. Any kind of data encryption is also a good sign. Request from the SaaS vendor the information about where and how the data is stored and how the backup and recovery processes work.
Read the reviews on the Internet. If you doubt their reliability, ask for references, after all. Vendors are usually eager to share their lists of satisfied customers.
2. Make a cloud service security policy
A cloud computing policy is applied to define who can access the software, for what purposes, and in what cases. It sets rules on how users are managed and how employees are allowed to use the software (you can specify whether they can access the data on the cloud server via personal devices or exclusively on their work computer and in working hours). You can also use cloud computing security policy to ensure that cloud service is not used without the IT Manager or CIO's being aware.
3. Don't store ultra-sensitive data in cloud
The main advantages of cloud-based software have is that it is easily integrable with other systems, which can provide a unified user experience for many operations. Thus, it is very convenient to store the data you need to share with other application this way, but when it comes to sensitive data like personal or proprietary information, it is better to have your own local server for it.
4. Use basic internet security precautions
Though the SaaS vendor is largely in charge of data security, it is still better to take protective measures on your side. Use common Internet security precautions like employing antivirus software or ensuring that your employees choose robust passwords. And don't neglect to implement a secure protocol for password recovery.
5. Make regular security check-ups
Controlling cloud-based software is very important to keep the data safe. Standards for SaaS audits are selected according to the type of application. Some vendors get a 3-party to perform the audits and then share the results with customers. It is also good to have an internal team or a 3-d party company to audit your software implementations regularly.
If you have questions to ask, schedule a quick call with our representative or try out how API2Cart will work for your business.