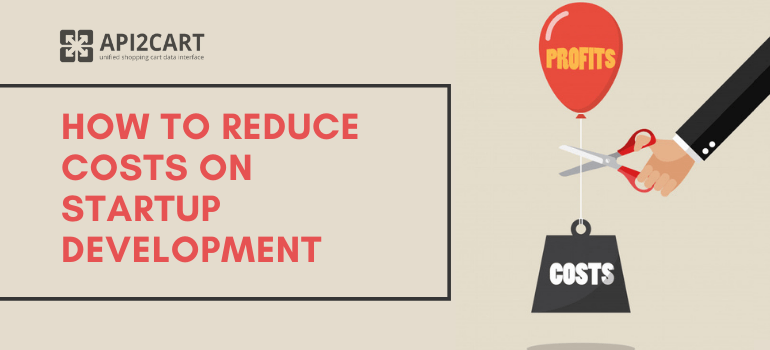 Startups are more than just exciting. Starting a business is overwhelming, full of anxiety, doubts, and feelings that leave you almost confused about the future. The scariest of all these fears is the budget. Right from startup costs to long-term profits, the scene seems to be haunted. Startup development revolves around worries to meet the associated costs. Fortunately, there are ways to cut down on these costs. Let's have a glimpse of common startup expenses.
The Main Startup Costs
Equipment Costs

Whatever be the nature of your business, equipment costs are always there to follow you throughout your business life. To make your software productive and gain an edge in the competition, you need to ensure efficient and quality equipment. They indeed have a significant impact on the budget.

Human Resources

Human resources being the most critical asset of an organization, involves a considerable amount of expenditure in terms of recruitment, training, salaries, etc. Therefore, a part of the startup development budget is also allocated to human resources; approximately 25% of the total revenue.

Legal and Professional Fees

You cannot ignore the cost of legal responsibilities associated with the first-stage startup development process. Some of these include Attorney, Incorporation, Referral, Contingency, and Retainer fees. You need professional consultants to help you take beneficial legal decisions for the company and the employees.

Marketing

The success of a startup owes to a smart marketing strategy that takes the business to the next level. Social media, effective websites, advertisements, etc. should hold a significant share in the startup budget. To increase your brand awareness, marketing needs to be well-planned.
Significant investments cannot be avoided. There are many other costs that accompany startup development. It's all about your intelligence that helps your eCommerce software startup grow, at the same time, reduce unnecessary expenses.
Money-Saving Tips and Tricks
Record Cash Flows

Keep a firm grip on your cash flows. Missing bill payments, delayed payments, dues, etc. push you towards a cash crisis. You need cash to meet the expenses for startup development. Therefore, it is essential that you manage the incoming and outgoing cash properly to balance your expenditure and savings.

Online banking and accounting programs are beneficial in availing cash flow statements. Also, you can prepare a strict invoicing policy with an appropriate fine on clients with uncleared payments. It will help you to maintain your cash flow. Sending reminders to clients for clearing payments will also help in avoiding a cash crisis.

Reduce Labor Costs

You cannot afford to work without employees. At the same time, full-time employees with benefits, insurance, multiple taxes, and other expenses are also not economical for startups. During the initial journey of startup development, it is advisable to save as much as you can. Workforce expenses are substantial; therefore, you need to be frugal while hiring employees.

Freelancers, contractors, college interns are the best replacements and would work as an asset for your organization, both in terms of finance and productivity. They do not depend on your organization for taxes, insurance, or other expenses and benefits. Hence, you get rid of the additional costs of the workforce. Moreover, it will help them to gain industrial experience.

Switch to automation

Being productive does not mean you have to do it all yourselves. Switch to intelligence - automated systems to get your work done. Instead of increasing the number of employees, invest in technology to complete processes faster than ever. Automation systems handle most of the tasks themselves without human intervention.

Sending emails, capturing leads, initiating a conversation with clients, answering basic queries, etc. is a cup of tea for these systems. Consequently, you cut down on labor costs, save time, boost the efficiency of your company, and make your staff more productive than before. Startup development can be cost-effective if you make it so.
Being an eCommerce software vendor, you must be aware of the significance of integrations for startup development. From synchronizing information across various stores to bringing new clients, startup integration with shopping carts and marketplaces are just unavoidable. However, what comes along with benefits is the cost of one integration multiplied by the number of integrations (startup growth would not satisfy in only one connection). Moreover, it needs highly qualified developers to establish seamless integrations - additional cost of hiring developers.
Are you reducing costs? Certainly not in this way. API2Cart has a solution. We have a unified API for you that offers startup integration with more than 40 shopping platforms like Magento, Shopify, WooCommerce, BigCommerce, eBay, Amazon, etc. The exciting thing is, you don't need separate integrations, we provide a complete suite for your startup growth in one go. Our API can handle customers, products, orders, baskets, categories, etc. with inbuilt methods.
So, what are you saving on? API2Cart saves 58% of your time and 36% of your money with its unified shopping cart API. Schedule a free call with our manager and explore all the benefits of using API2Cart right now!