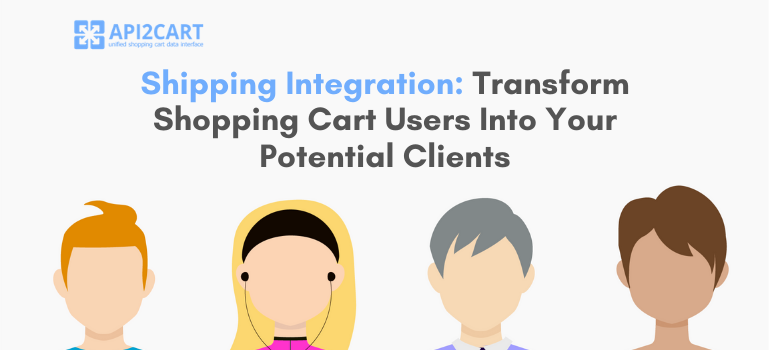 The world of eCommerce is a flourishing ground with new B2B solutions aimed to automate e-retail routines budding every once in a short while. Inventory and order management software, accounting and repricing systems, mobile commerce, and data feed management tools are all prime examples. Shipping systems are among them too, and it is no wonder because it is one of the essential services for every online merchant. Such services assist e-Commerce sellers to pick, pack and ship all ordered products to their customers.
How to Entice New Clients to Your Shipping Solution?
Still, in order to stand out and grow their business, shipping software vendors strive to find a way to attract new clients with something exclusive or very useful. However, there is no need to reinvent the wheel because there is a favorable way of attracting new customers – develop integration with different shopping carts. Being connected to the platform you get all its users as your potential clients, and even with small conversion into consumers, it would produce service enhancement. It also expands the functionality range and, in the long run, makes a shipping solution more attractive.
Challenging Dilemma
There are hundreds of e-Commerce solutions presented on the market today, and B2B owners need to choose which one they want to connect and work with. Once decided on which carts to integrate with, they face serious challenges because each platform has their own API and a unique way of letting them access the data. It makes retrieving the information from shopping carts no easy matter.
Working on integration even with one platform can incur the serious time and money investments, which are not always affordable. The shipping software vendor would need to find and hire an experienced programmer that has worked with the particular platform and would be able to develop the bugless integration module. Imagine what a headache it would be to establish a connection with multiple shopping carts and elaborate tens of integrations...
Shortcut to Business Improvement
The perfect way out would be to find a solution to perform integration with multiple shopping carts and marketplaces at once. The good news is that the integration issues have already been dealt with and successfully solved by API2Cart. This online service provides a unified API for easy integration of shipping and other B2B solutions with over 40 most popular shopping carts simultaneously.
All that is left for the shipping software provider is to connect to the API2Cart, using the interactive docs and code samples. Being integrated with the service they get access to the multiple shopping platforms and can retrieve information on customers, orders, products, tracking numbers and shipping addresses and process them within their system. Shipping system vendors can also use the extracted data to process orders, automate tracking and organize it into shipping labels. To ensure the security of the interaction process, API2Cart offers a 32-digit API-key together with SSL certificate.
In case you are interested in learning how our API can power your shipping software, contact us with a message or schedule a call with our representative.