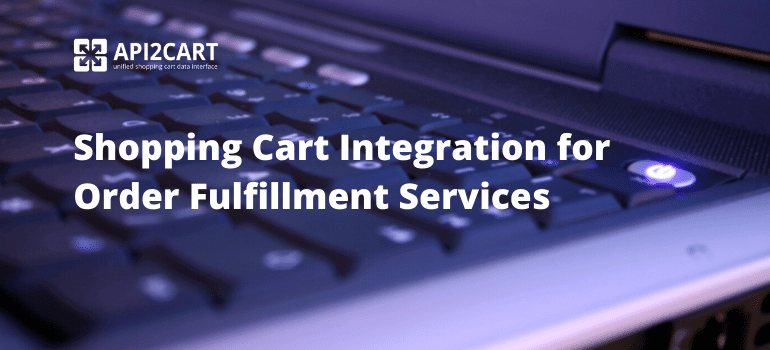 The growth of the eCommerce industry, increasing consumer demands, and retailers' efforts to get more profits and increase efficiency - these factors drive the popularity of omnichannel retailing that has proved to be an effective approach to expanding a business quickly.
The Rise of Multichannel eCommerce Selling
To keep pace with global economic changes and trends, small retailers start pushing their eCommerce ventures to multichannel levels. And this is the point where they start thinking of adopting an order fulfillment system, from which they will be able to manage all orders from different channels. Otherwise, e-retailers may face a myriad of problems with managing their orders and inventory from different channels separately.
Adoption of a robust order fulfillment software can increase productivity, save on labor costs, reduce fulfillment errors, and, finally, help the company provide better customer service. Order fulfillment software is what enables large cross-border companies to create one distribution center with one automation system to service their entire demand.
Order Fulfilment Software: Customer and Vendor Perspectives
When choosing an order fulfillment software, merchants look at how easy to use, versatile, compatible, and efficient the system is. As to versatility and compatibility, they mostly depend on the range of shopping carts and marketplaces it supports. The more platforms supported, the better.
The thing is, the integration process is lengthy, costly, and complicated, so many order fulfillment software vendors choose to integrate with a couple of popular platforms, hoping to find their clients among the users of those shopping carts. That considerably narrows down the range of potential customers, and there are a couple of substantial reasons for that, which may not seem obvious.
As we have already mentioned, there is a tendency to sell omnichannel, so e-retailers take every opportunity to stay aloof and use many sales channels to promote their products. If you are running an order fulfillment system, you know that to fit the needs of such customers, your order fulfillment system has to be integrated with every channel they use.
Your service might be feature-rich, easy to use, and just perfect overall, many companies might be ready to become your customers, but if it doesn't work with shopping carts, they use, your order fulfillment system will be automatically crossed off the list.
But the lack of supported platforms can cost you not only lost potential clients but actual ones as well. What if your system's users will experience rapid growth and will start using new channels? You cannot be sure they will wait a few months for you to add the necessary platforms.
Seamless Integration with Multiple Shopping Carts
Just imagine how great it would be to get armed with the complete range of supported shopping carts without going through all these integration pains you may already know about. It is real with API2Cart that allows various B2B eCommerce solutions to pass by the challenges of establishing a connection with multiple shopping carts. The service provides the unified API that allows integration with 40+ leading shopping platforms simultaneously. API2Cart enables to get connected to such eCommerce leaders as Magento, PrestaShop, Shopify, WooCommerce, Volusion, VirtueMart, and others.
If you are interested in integrating your order fulfillment solution with many shopping carts and would like to talk about the technical details, schedule a consultation with our representative or try how API2Cart would work for your business.