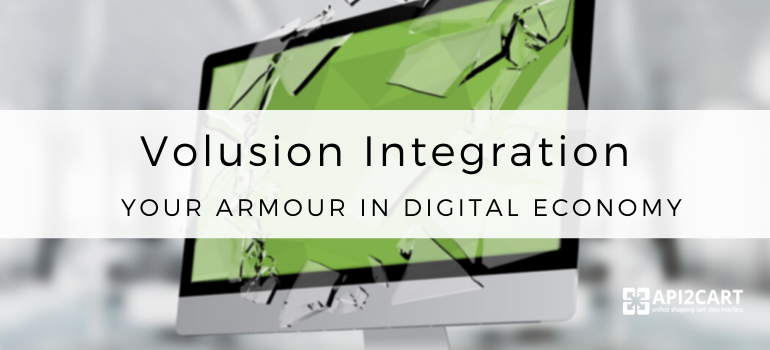 Day by day, because of the intense rivalry, it's getting harder to turn around in e-Commerce. The ability to adjust and react to the market's conditions are crucial in profit-making. Currently, the digital world and online trade in particular dictate conditions that are worth saying. One of them is the usage of API.
An Application Programming Interface is considered to be a cornerstone of a strong business economy. Generally speaking, it's like a level on which one program can talk to others. In eCommerce, this technology allows to move data from one app to another. So, in case you provide services in such areas as feed, shipping, mobile commerce, inventory or others, integration with shopping carts will bring a lot of advantages.
Volusion appears to be a shopping cart that has been working on the market for over 15 years. By integrating with this platform you will receive up to 40 000 of potential clients and will enhance your online trade as never before. API is considered to be the easiest and secure way to perform integration.
However, this process isn't so simple to establish and it requires strong technical expertise. Volusion has its own specific peculiarity of data storing, thus developing the whole integration module might be hard to perform. API2Cart is a robust solution to solve this issue. It's an online solution that provides you with a single API to access 40+ shopping carts including Magento, WooCommerce, BigCommerce, Shopify and others. Volusion with all versions is also in the list of supported carts. Once you integrate with API2Cart, receive a connection to Volusion and 40 other platforms automatically with no extra efforts.
Look through this infographic to find out more about Volusion API integration and API2Cart as a way to perform data interaction easily and effortlessly.
If there are some issues to solve or some questions to ask, don't hesitate to contact our dedicated Support Manager. Schedule a FREE Consultation to let our expert help you!