Supported Marketplaces and eCommerce Platforms
With a unified API provided by API2Cart, you can easily develop an integration with marketplaces and various shopping platforms at once
Integration With Marketplaces For B2B eCommerce Software Solutions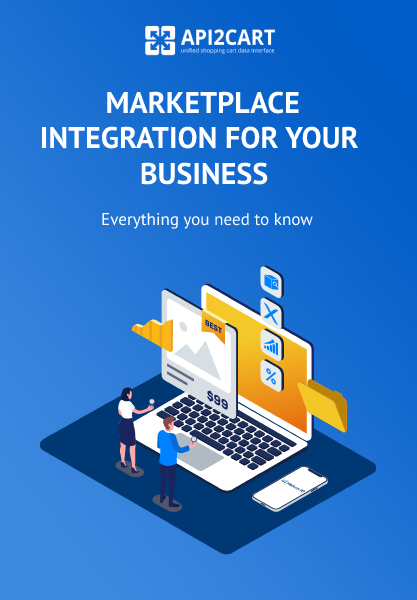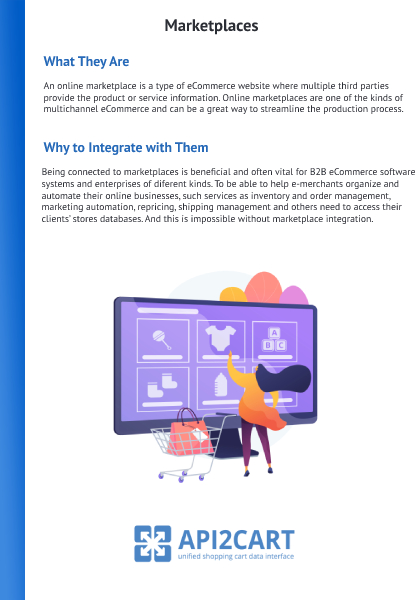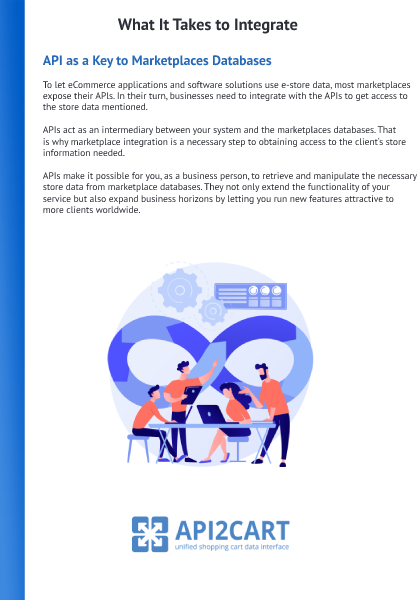 Download the 'Marketplace Integration for Your Business' guide and discover all the needed steps for the development of the smooth connection with popular marketplaces like Amazon, eBay, etc. in a short period of time with minimum efforts from your side.
How does API2Cart help
---
API2Cart has everything for easy integration with marketplaces and shopping platforms
Integrate your software with 40+ eCommerce platforms
Get and synchronize information on orders, products, categories
Get a list of order statuses and shipments
Use the received store data according to your business purposes
Why API2Cart
Enhance your functionality
Our unified API eliminates the need to develop separate integration with marketplaces and eCommerce platforms. Integrate once, get the data required from the platforms needed
Expand your market share
Win more clients by having access to data from stores built on the shopping cart they use
Ready to integrate with marketplaces?
Find out how we can help your business connect with more than 40 eCommerce platforms and marketplaces
Schedule a call
Start now