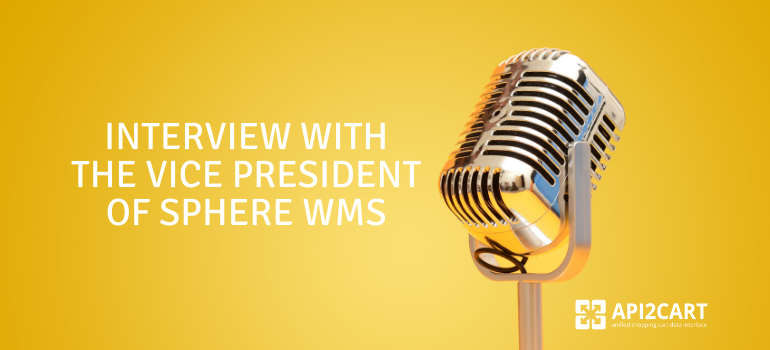 We are happy to present an interview with the Vice President of the advanced warehouse management software SphereWMS, Roark Janis.
Roark, you have been in the industry for more than 30 years. How have logistics and supply chain management changed over the years?
There have been many shifts in trends but in my view the most profound is the transformation to e-commerce and the associated impacts to the supply chain and especially to fulfillment operations. Not only has the order profile changed from pallets and cases to eaches, but the underlying technologies that support e-commerce on both shopping carts and parcel carrier integration have presented new challenges and opportunities for WMS providers like SphereWMS.
What did it take to build the system? What technologies were the most challenging to implement?
The basic concept of inventory management in a system is pretty straightforward. The challenges come in the myriad of variations in the business rules each warehouse operation uses to make their processes the most efficient for their specific business. This requires we deploy modern technologies in a flexible way that allows us to configure an application to work in the exact way that is best for the operation. It took many years and our collective experience as software developers and warehouse operators to come up with the ideal solution that is SphereWMS.
All in all, SphereWMS is designed to make the lives of retailers and wholesalers easier. What are the most common headaches that your software relieve its customers of?
We provide real-time visibility and control over inventory location and availability throughout the supply chain. The SphereWMS API and other integration capabilities including Retail EDI allow us to be a seamless part of the supply chain.
SphereWMS is an all-encompassing solution for inventory and shipping processes automation. What makes it so easy to use and implement?
SphereWMS is created with the user in mind. Each menu and option is intuitive to the way warehouse workers operate and don't require a manual or significant training. The process is so natural that a one-time walk-through for the user will typically result in them immediately beginning to process transactions. We have streamlined the setup process with upload templates. Pre-built connection to shopping carts, parcel carriers, and accounting systems allow SphereWMS to quickly integrate with all related systems and get up and running in days, not weeks or months.>
Are there any new trends you believe will emerge and become integral in the logistic industry in the near future?
I see two trends emerging:
Shopping carts are becoming more sophisticated and offer more options and power for users.
The small parcel carrier industry has been dominated by UPS and FedEx. I see several disrupting forces converging as USPS pushes into this space with very competitive rates and last-mile capability (especially residential) and Amazon's entry as a carrier and continual push to find faster last-mile delivery partner options.
We want to thank Roark Janis for finding time to share these valuable insights with our readers.