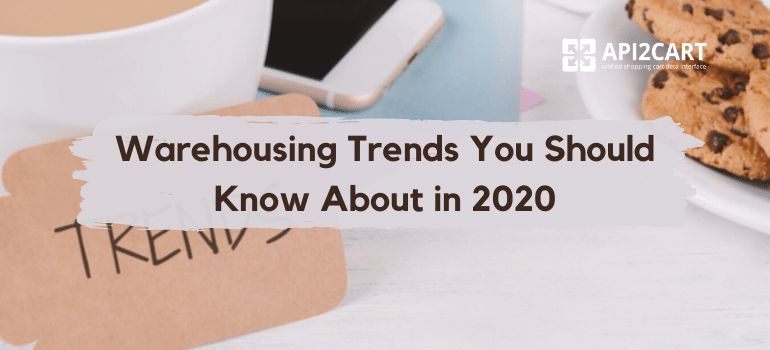 For warehouse management systems, it is vital to keep up with new technologies in order to survive in a highly competitive world of business. Nowadays, there is a vast range of methods and tools to reduce costs, enhance efficiency and streamline operations. Furthermore, applying new technologies to the warehouse management system (WMS) can considerably modify the way goods are received, stored, and shipped. Due to the fact that warehousing systems are an integral part of the supply chain, it will always be crucial for any business to know and follow the WMS trends. So let's examine the growing tendencies and the foreseeable future of the warehouse management systems.
Top Warehousing Trends of 2020
Augmented Reality
Despite the fact that augmented reality (AR) has been used mostly for enhancing the shopping experience, now it has found its use in warehousing and has numerous potential and practical implementations in it.
For instance, the usage of wearable technology can streamline the process of order picking. The built-in vision system identifies the item and checks if the correct product is picked. By following the visual and audible instructions, the operators navigate to the correct location and place the item into the exact position on the picking cart - and all these with no  Thus, the combination of real-world and virtual data makes it possible to turn diverse procedures in a warehouse into faster and more accurate actions.
Robots in Warehousing
Utilizing the robotics technology in warehouse operations is nothing new. Moreover, robots have been brought into play for some time now in order to perform different repetitive actions demanding strength, speed, and accuracy. However, in this day and age, the robots are changing and they start to act like humans. Distantly operated they can pick up pallets, order boxes, and pack them on a truck.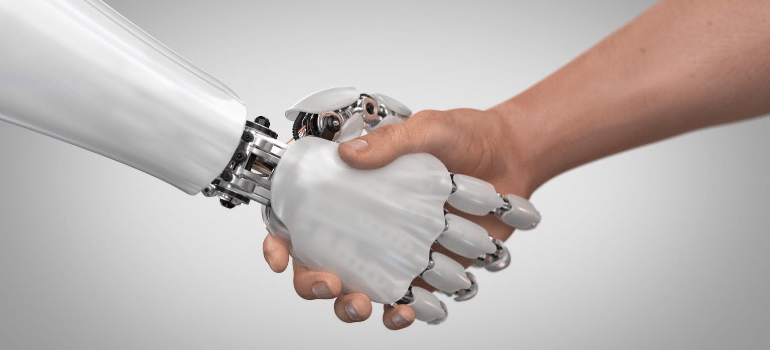 Implementing the robotics technology in warehousing has numerous advantages. Here are some of them:
Higher degree of order precision;
Enhanced productivity;
Greater speed of warehouse operations;
Reduced injuries to workers,
Minimal degree of product damage, etc.
The growing requirements of improved efficiency and versatility in warehouse centers prompts the development of diverse ground-breaking products. For instance, Amazon has recently filed a patent for flying warehouses assisted with drones that deliver goods to the exact location.
Warehouse Data Goes Cloud
According to the recent research, three-quarters of all WMS users are expected to be in the cloud by 2020. Storing information in the cloud gives the opportunity of real-time data synchronization across multiple systems. Another advantage of keeping data in the cloud is that the software can be automatically updated.
 WMS Integration with Shopping Carts
Warehouse management systems cover a vast range of tasks for retailers which sometimes are tough to arrange. In order to perform different functions such as managing goods or orders, there is the need for having an access to all kinds of e-store data. And the integration with shopping carts is what allows the warehouse management system to sync and utilize all these types of information.
The integration with the customers' e-stores enables the system to do the following:
Synch data from numerous eCommerce platforms with WMS;
Track the items;
Establish and coordinate the warehouse operations;
Perform inventory updates on all storefronts;
Extend the order fulfillment speed and precision;
Compile comprehensive reports, etc.
API2Cart is an integration solution which makes it possible to connect to the databases of 40+ shopping carts. Among the eCommerce platforms supported by this service are Magento, PrestaShop, Shopify, BigCommerce, OpenCart, WooCommerce, etc.
In case you are interested in the opportunity to integrate your WMS with shopping carts, you can schedule a consultation with our representative or you can make a trial account to find out how API2Cart would for your business.