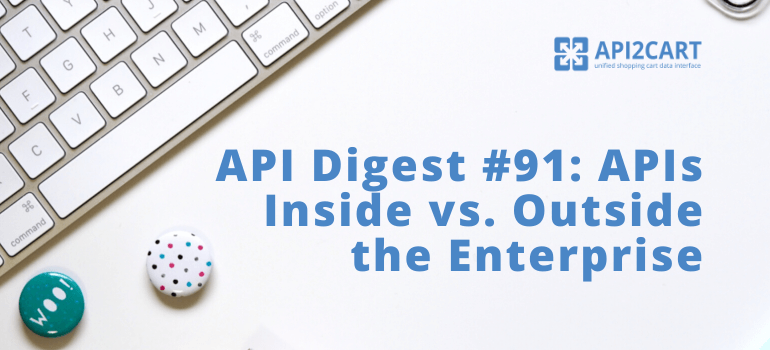 API2Cart continues to collect the most interesting API-related articles and news to deliver them to you via our fortnightly digest. So grab a cup of coffee and start your week. In today's digest:
---
1. The Present Future of APIs in the Business
---
2. ProgrammableWeb's Most Popular APIs of 2017
---
3. Five Problems That an API Development Environment Solves
---
4. The Most Common Mistake of Writing API Requests
---
5. What is REST API: a Beginner's Guide
---
6. APIs Inside vs. Outside the Enterprise
---
If you are interested in getting the latest news in the API world, check our digest #90 and #89 as well as stay tuned for the new blog posts.
If you are interested in using API2Cart's unified shopping cart API, you are welcome to contact our expert by clicking the button below. We offer 30 days free trial and 24/7 support!